Wendy's Breakfast Menu Ordering Hacks
How to Customize Your Fast Food Breakfast for Your Diet
Read time: 1 min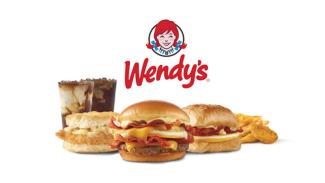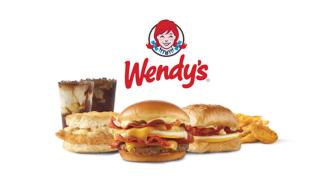 One of the many things we as a company have learned after 50 years of serving customers is that "healthier choices" can mean a lot of different things depending on who's ordering. Trying to eat only whole foods? You might want to consider one of our fresh-made salads. Carb counting? Order one of our hamburgers made with fresh, never frozen beef* and substitute the lettuce for the bun.
No matter what your nutrition goals are, We got you® at all times of the day – including breakfast. Even better, now through January 31 you can get $2 off** any breakfast combo through our in-app offer. So if you're looking to try one of the below breakfast hacks, now is the time to get your order in. And if you don't have the Wendy's app, we've got you. You can download on the App Store here or get it on Google Play here.
Read on for how Wendy's® breakfast menu can fit into your diet based on what you may be looking to accomplish this Thanksgiving weekend in between the turkey and stuffing.
How to Hack Your Wendy's Breakfast
We pride ourselves on customization, and we can assure you one thing: you won't find Wendy's sandwiches left under a heat lamp for hours in our house. Each meal you order is about YOU. And if you're really looking to customize it to meet personal goals, below are a few easy-to-adapt hacks:
Bacon, Egg and Cheese Classic: If you're looking to get some extra protein in your diet, you can add an extra freshly-cracked egg to this – or any sandwich – for an additional 12-14 grams of protein and only 70 additional calories.
Egg and Cheese Classic: This meatless, 260 calorie sandwich option is not displayed on menu boards, but you can order it without issue. Since we make our breakfast sandwiches fresh for each customer, if you order it – we got you! 
Sausage, Egg, and Cheese Burrito: With 15 grams of protein and 340 calories, this is another great option to start your day off right.
Apple Bites: Trade out the Seasoned Potatoes for these crisp, juicy sliced apple pieces for a healthier option that's just 35 calories.
Side of Eggs: Want an extra protein kick? You can order a side of two fresh cracked eggs for just $1.20*** … This one's not on the menu either.
Oatmeal Bar: Not in a hacking mood? Our fresh baked Oatmeal Bar made with whole oats, sweet blueberries and tart cranberries can fuel your morning.
Frosty®-ccino: Love that legendary Wendy's Frosty® taste but want to keep it lighter? You can slash the number of calories by asking a crew member to put only half the amount of vanilla or chocolate Frosty mix in.
Is Your Mouth Watering Yet?
Download the Grubhub app if you haven't already and treat yourself to a breakfast of champions – with the first $5 on us.
And visit our Nutrition & Health page to learn more about health and nutrition at Wendy's and visit our website for the full nutritional information of any of our menu items.
* Fresh beef available in the contiguous U.S., Alaska and Canada.
** Valid for breakfast or Premium Combo only. Not valid on 4 for $4, Biggie Bags, or other Value combos. Check location for hours and product availability. Not valid with any other offer. Subject to cancellation at any time. Limit one offer per customer per visit. Pricing may vary. Discount applied across all items in order. Customer is responsible for applicable sales tax, which may vary based on the items in your total order. Valid only at participating U.S. locations. Price and participation may vary in Alaska and Hawaii. Customer must pay any sales tax. ©2020 Quality Is Our Recipe, LLC
*** Pricing and participation may vary.