What Does Your Go-To Wendy's Breakfast Drink Say About You?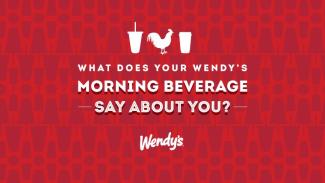 Whether you're in need of a caffeinated pick-me-up or a sweet kick in the morning, Wendy's® has you covered. Our menu includes a mix of morning beverages fit for any mood, no matter which side of the bed you wake up on.
From our iconic Frosty-ccino®, Cold Brew Coffee, refreshing Diet Coke®, tried-and-true Hot Coffee and more, take a peek at what your pick says about you! And to celebrate, you can now snag a FREE beverage in any size Wendy's cup with purchase of a breakfast sandwich* in-restaurant or via the Wendy's mobile app through February 20--it's truly the holy grail of breakfast deals that you didn't know you needed.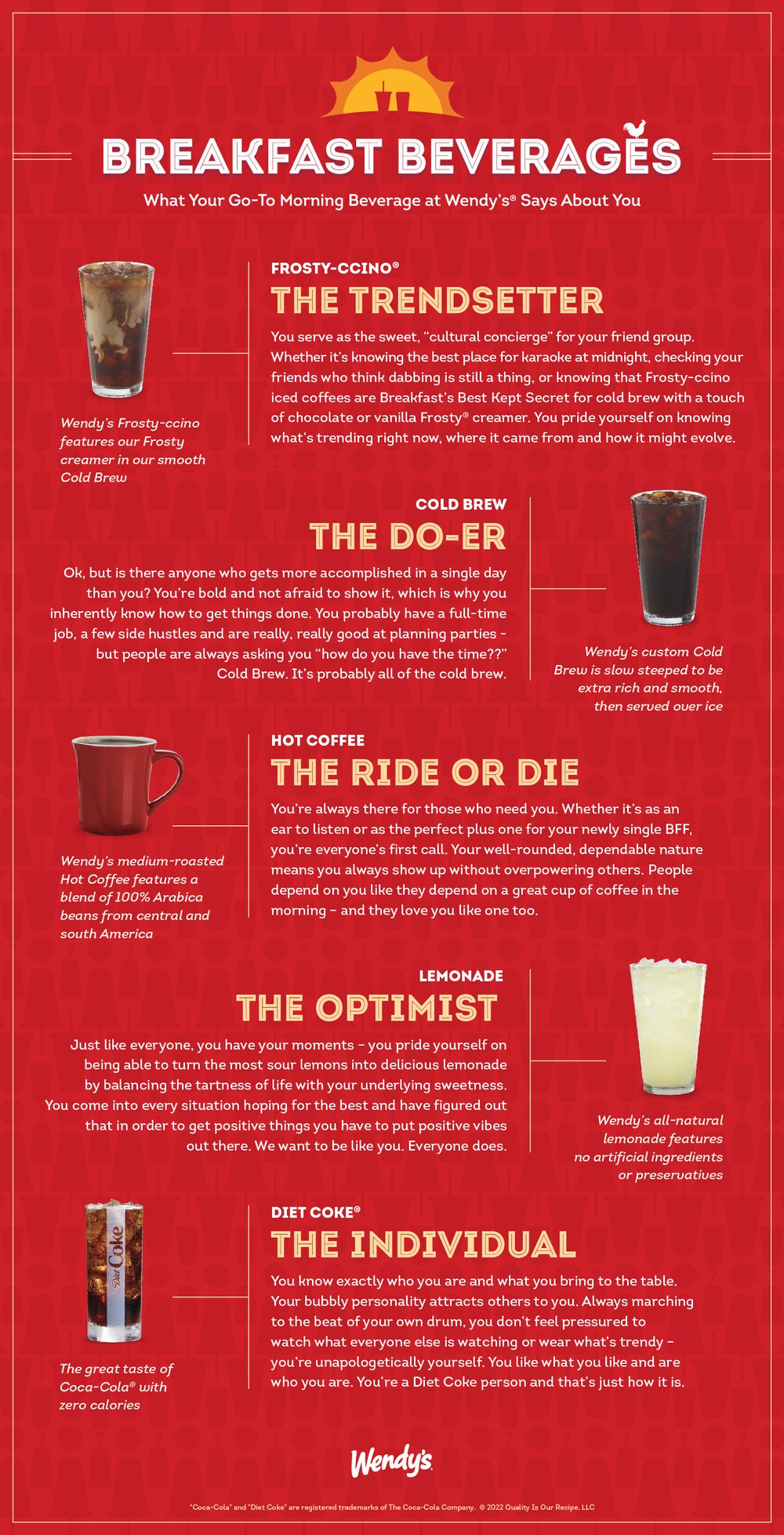 There you have it—what your go-to morning beverage at Wendy's says about you! If you're wondering, you can most definitely be more than one. I, for one, happen to be a Trendsetter and Doer, you just can't beat Wendy's custom Cold Brew flavor and Frosty® creamer in the morning.
Now that you know the ins and outs of Wendy's craveable beverage lineup, don't forget to enjoy a FREE any size beverage with a breakfast sandwich purchase now through February 20.* Not sure what breakfast sandwich to order with which beverage? Check out Wendy's ultimate breakfast pairing guide for inspiration!
*Limited time only at participating Wendy's during breakfast hours. A la carte only.  Excludes bottled and prepacked beverages. In-restaurant offer available upon request.  Mobile offer must be redeemed via the Wendy's App.  Wendy's App download and registration required. Not valid within a combo or with any other offer. Discount applied to lowest priced qualifying item. Offer not valid for third party delivery orders.  See offer in the Wendy's App for further details.
"Diet Coke" is a registered trademark of The Coca-Cola Company.