Diversity, Equity and Inclusion
Wendy's is investing in creating a culture and Company workplace that is truly more inclusive and diverse
Wendy's will increase the representation of underrepresented populations
Our Diversity, Equity and Inclusion work continues to evolve, and our recent materiality assessment reiterated that this is important to many of our key stakeholders. We are making investments, such as the creation of a Diversity, Equity and Inclusion function, led by the newly created position of Chief Diversity, Equity and Inclusion Officer in 2021, evolving our Employee Resource Groups (ERGs), and committing to ambitious goals while working toward a culture and Company workplace environment that is even more inclusive and diverse. Our Company's senior leaders and board of directors continue to serve an integral role in our diversity, equity and inclusion strategy, providing guidance, oversight and accountability.
Our focus includes the following: 
Invest to drive an inclusive mindset and culture at all levels of the organization 

Focus attention on representation by ethnicity and gender by addressing what has been referred to as the "broken rung" of leadership; for us, this is the critical step of moving from restaurant manager to district manager (this is also often referred to as a "multi-unit operator" in the QSR industry) 

Increase diverse representation in gender and ethnicity in management and leadership from entry level management to senior leadership 

Increase representation of franchisees who identify as female and persons of color 

Continue to drive diversity on our board of directors 
Representation snapshot: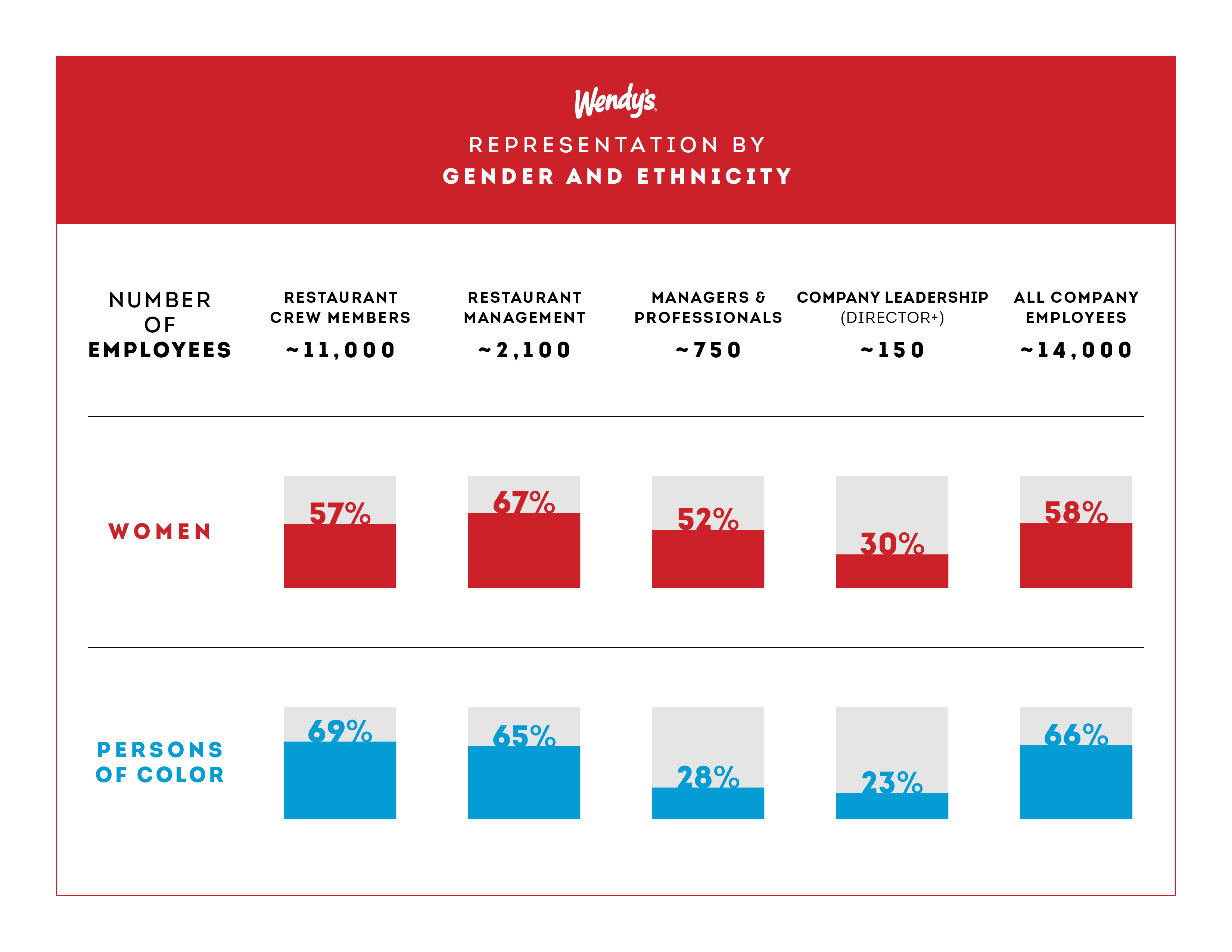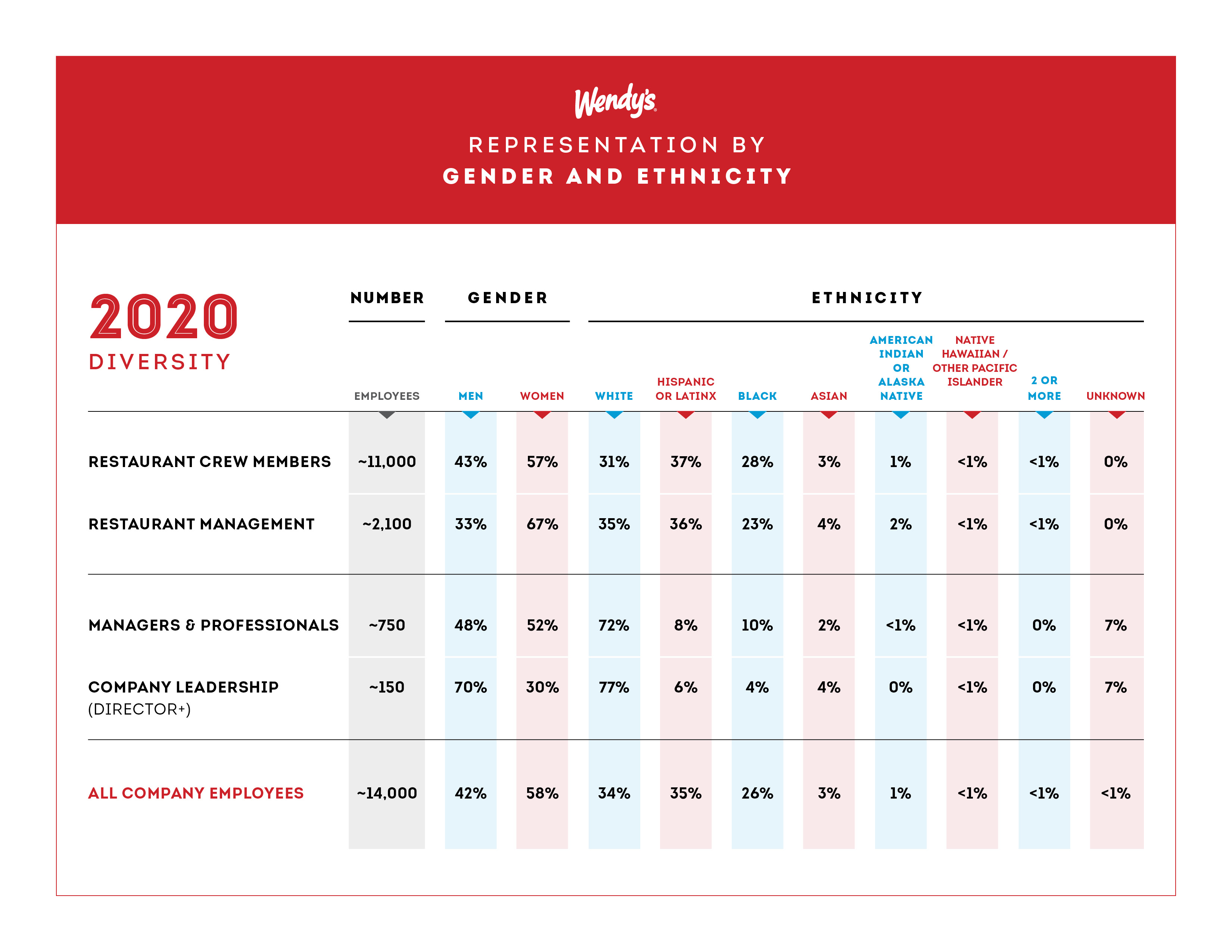 Our multi-year strategy will help us achieve our goal, and we commit to providing an annual update to report on our progress
Education and training
We provide foundational diversity training for all Company managers at our Restaurant Support Center and across field support teams. Our training focus is on developing leadership competence and manager skills that promote diversity and foster an inclusive environment within their teams. All new managers are automatically enrolled in this training as part of their onboarding, and we offer sessions quarterly.
Recruitment and hiring
To date, we have worked to minimize the potential impact of implicit bias through training and consistent use of standardized selection processes. Our enhanced partnership with the Thurgood Marshall College Fund complements our existing recruitment efforts with diverse student organizations on other campuses. In addition to our internal resourcing efforts, we have partnered with minority-owned recruitment agencies.
Talent development and retention
We provide opportunities for growth and development at all levels of our organization. We are fortunate to be able to provide unique development opportunities for employees throughout the year. One example is our recent partnership with McKinsey & Company, which provided Wendy's employees the opportunity to participate in their Black Executive Leadership Program. In addition, our Employee Resource Groups reflect the diversity of our consumers and communities and play an important role in helping our Company employees achieve their full potential, both professionally and personally.
Unless otherwise expressly stated, this section is limited to Wendy's Company employees, not franchisees or their employees.