How a Wendy's in Mobile, Alabama became the most energy-efficient Wendy's in the world
Read time: 1 min
Editor's Note: The Square Deal welcomes back to the blog our Chief Development Officer Abigail Pringle.
When I posted my first blog back in May, I provided some insight and set some context about our journey as a responsible steward of energy use within our restaurants. At Wendy's, we understand that energy conservation in our industry is a big responsibility.  It's a long-term commitment and full of complex (and often expensive) changes that aren't going to happen overnight.  I'm lucky to work with a first class energy team that's fast at work to improve energy efficiency at Wendy's.
While we are pleased about the recent energy related accomplishments we have made as a Company, we know that to make the biggest impact, we need to engage our franchisees. 
Taking Steps Forward
By the end of this year, 95 percent of Wendy's restaurants in North America will be franchise owned and operated, which is why we have collaborated with our franchise community and assisted them in setting their own energy goals.
Last week, I had the pleasure of joining local civic leaders and representatives from the U.S. Department of Energy to recognize a long-standing Wendy's franchisee, Roger Webb, in Mobile, Alabama for being a pioneer of environmental stewardship in the restaurant industry. 
Roger's story is special:  he's been with Wendy's for 45 years and started his career at the third Wendy's restaurant in Columbus, Ohio in the early 1970s.  He now owns 43 restaurants in South Alabama and Northwest Florida, employs more than 1,200 people, and was the first franchisee EVER to join the U.S. Department of Energy's Better Buildings Challenge.
And since Roger signed on board, five other franchise organizations (and counting) have joined the challenge, too. We're a lucky brand to have such caring and supportive franchisees. I encourage you to check out our Better Building's Challenge profile page by clicking here.   
We are so appreciative of Roger's commitment to reinvesting into his business, the community and the brand.
In late August 2015, Roger and his franchise organization, Wendco Group, opened their newly built Wendy's restaurant at 3113 Airport Blvd. in Mobile.  Over the last year, this restaurant has achieved remarkable energy reduction with energy use per transaction falling by more than 50 percent.  Since the restaurant reopened, the Wendco Group has seen energy savings equal nearly $8,000, despite an 18 percent increase in electric utility rates.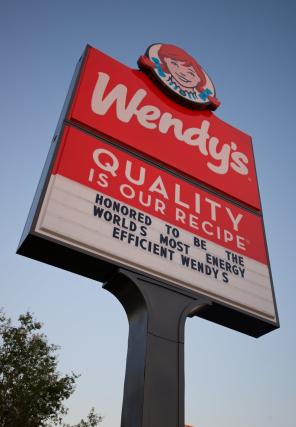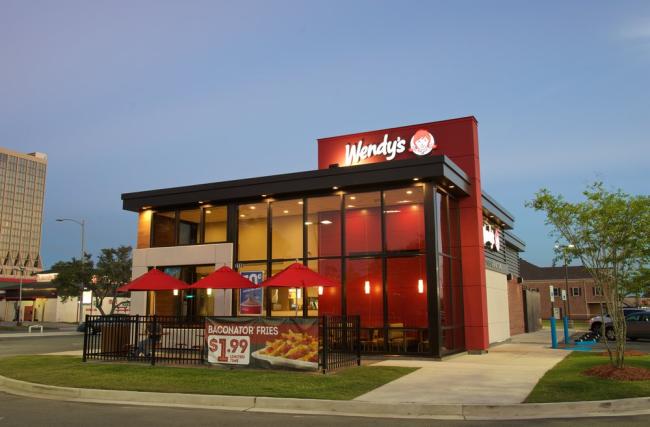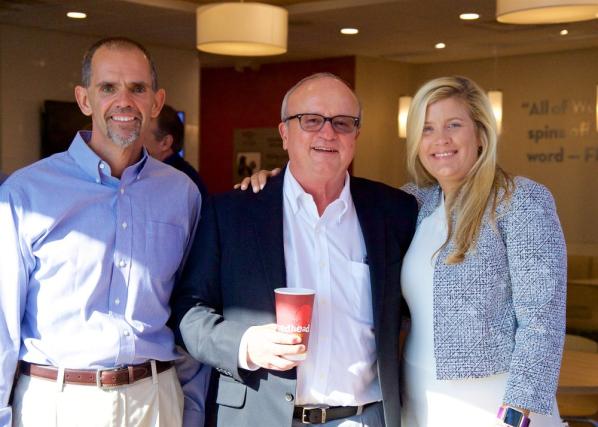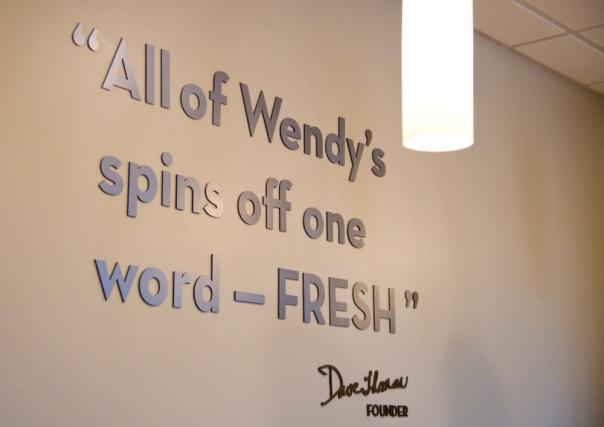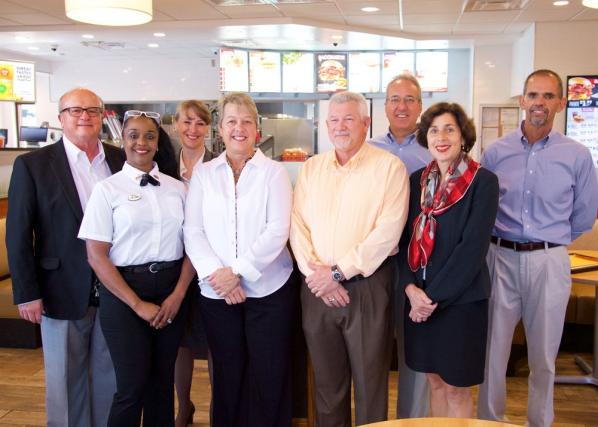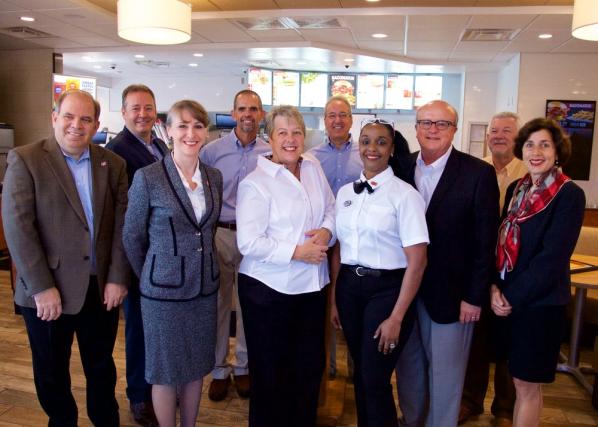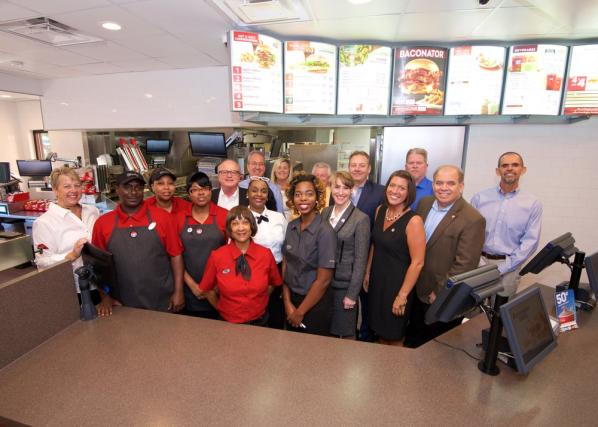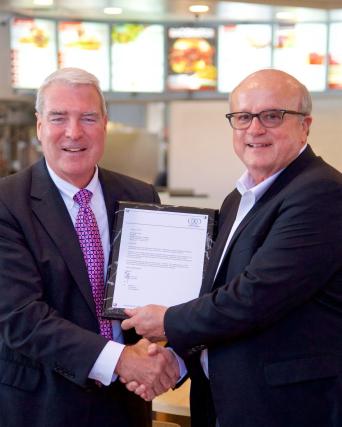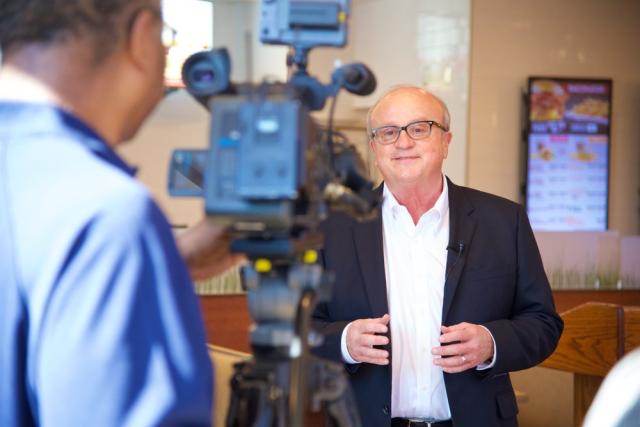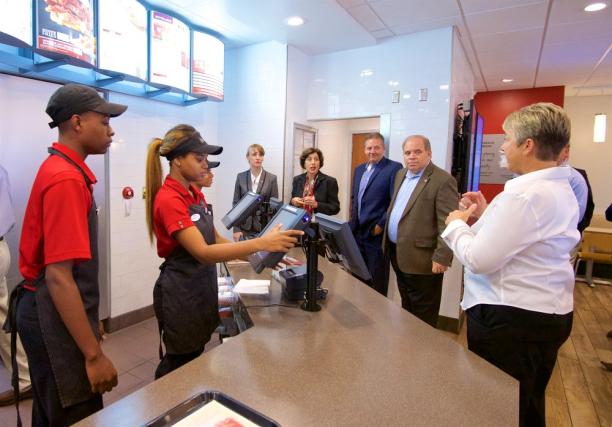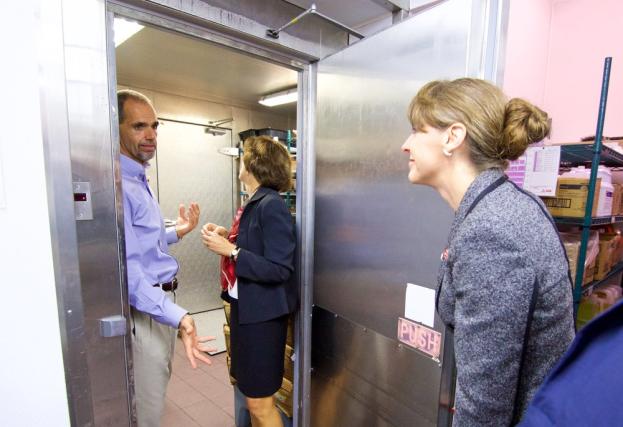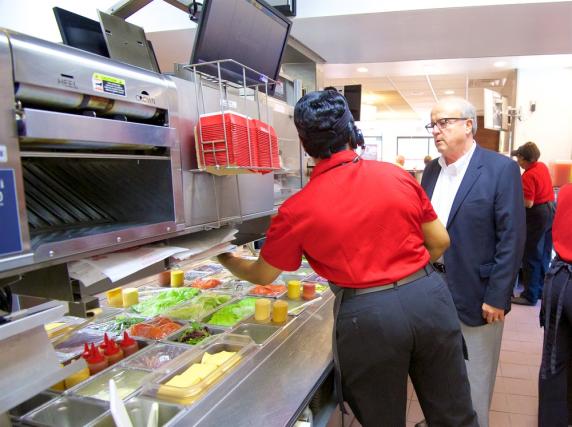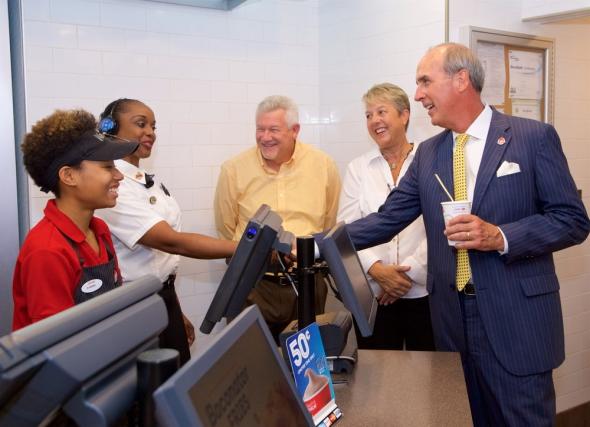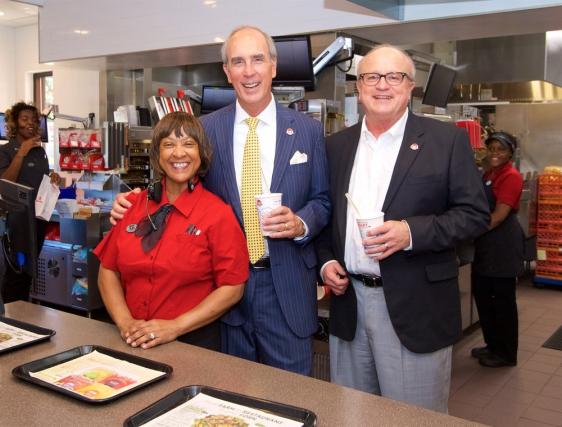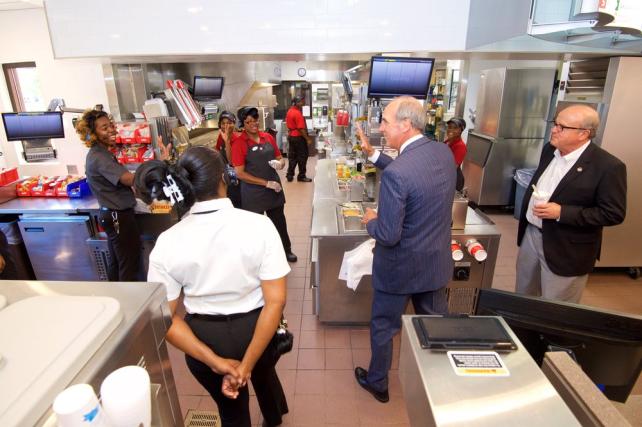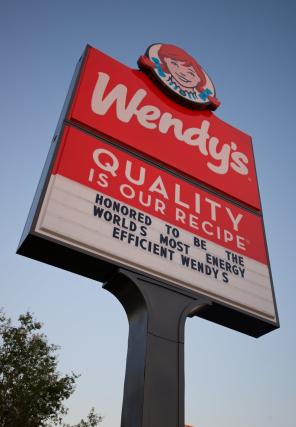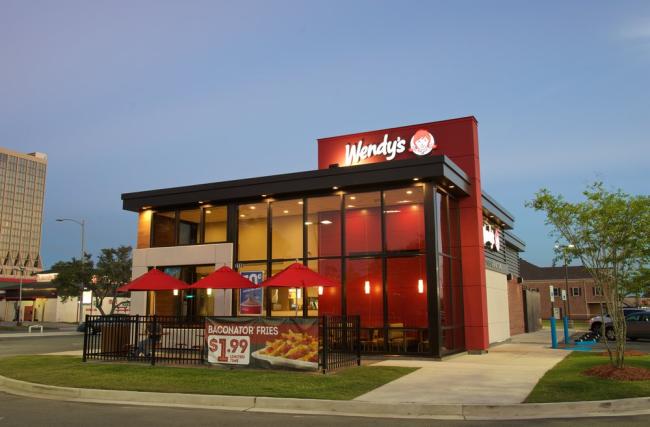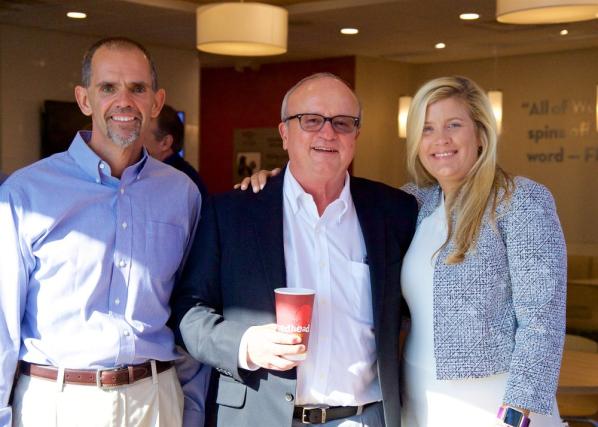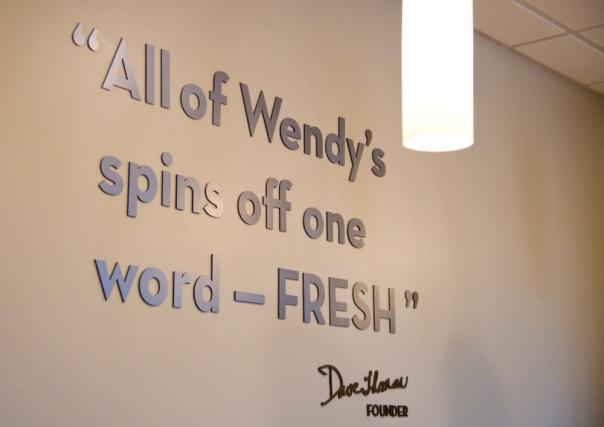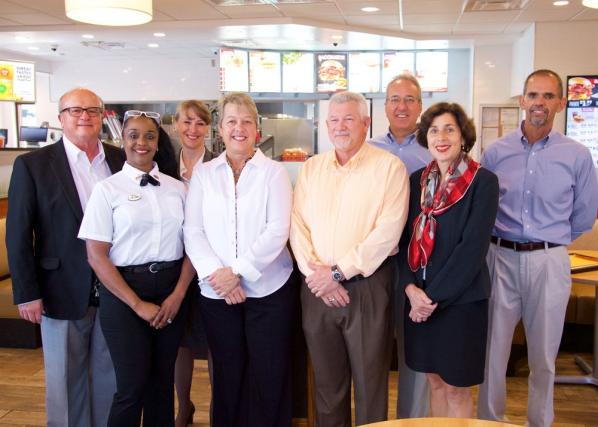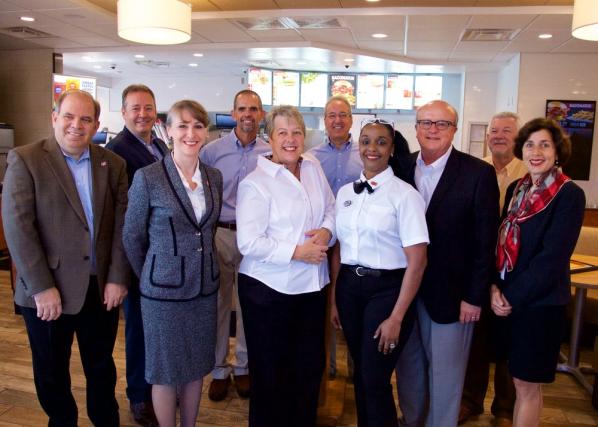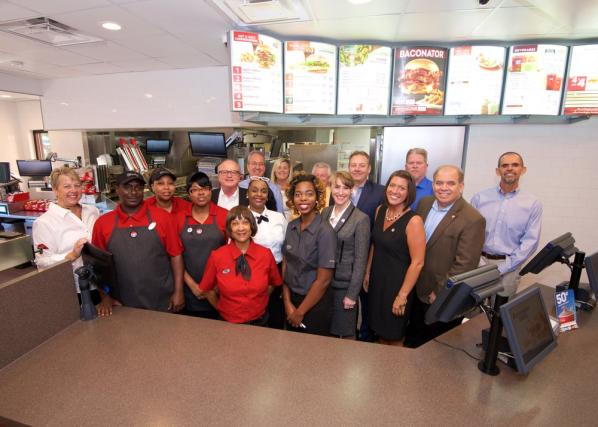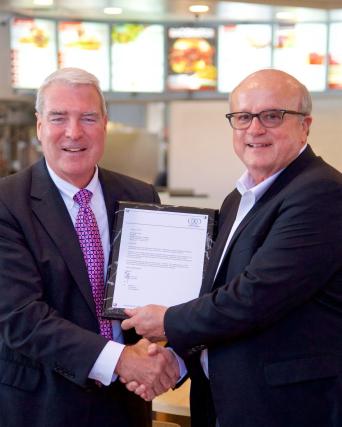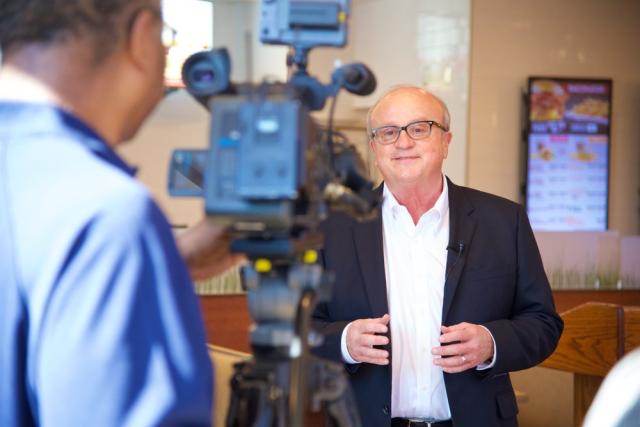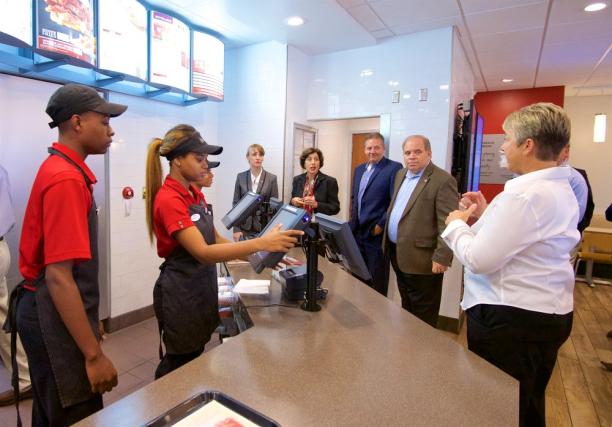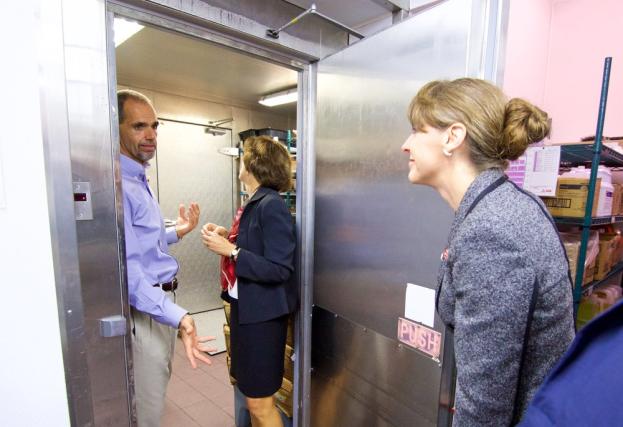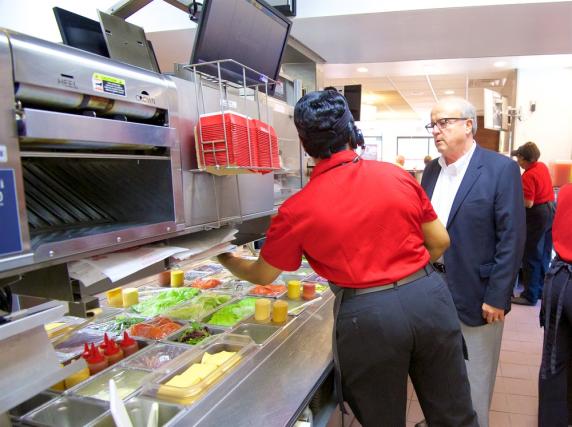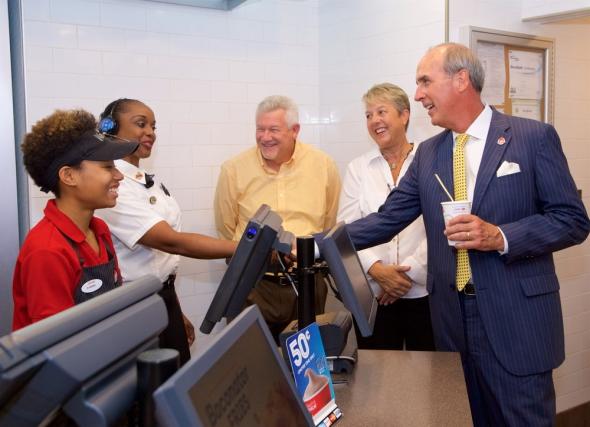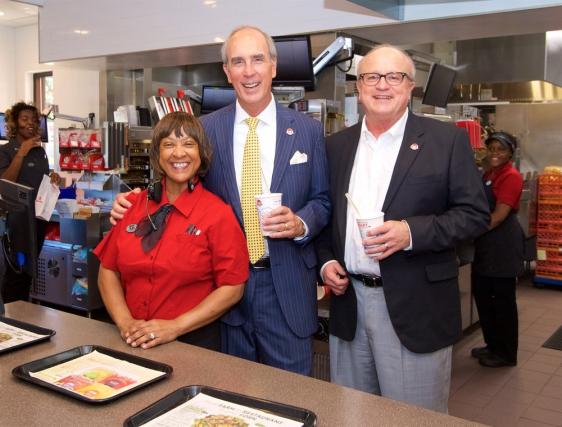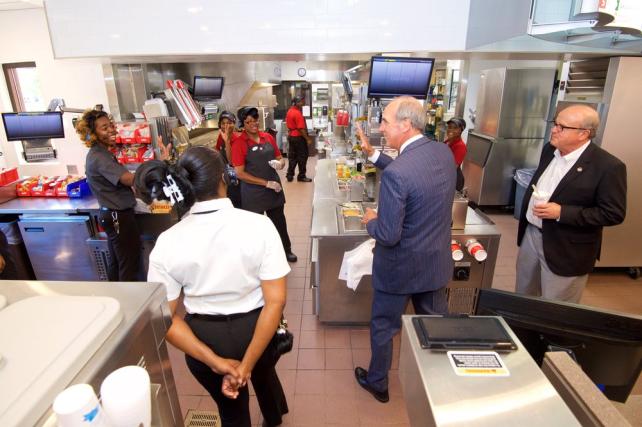 Roger's restaurant has seen a 37 percent reduction in energy use over the old restaurant and has saved enough power in the first 12 months to power nine U.S. homes for a year!
The restaurant in Mobile, Alabama features:
100% interior and exterior LED lighting

Ultra-high efficiency HVAC system, including new rooftop units (RTUs) with variable speed compressors and fans

ENERGY STAR-certified commercial kitchen hood

ENERGY STAR-certified Henny Penny fryers
The Wendy's Energy Challenge
Wendy's has been so inspired by the Better Buildings Challenge that we've created the Wendy's Energy Challenge:  a program modeled after the Better Buildings Challenge to encourage Wendy's franchisees across North America to be good stewards of energy use. 
We are proud to announce Roger Webb as the first franchisee to officially participate in the Wendy's Energy Challenge, and we look forward to recognizing even more franchisees over the next few years.
At Wendy's, we pride ourselves on having franchisees who strive to make Wendy's the best brand it can be.  We are very proud of Roger and the Wendco Group for making the Wendy's restaurant in Mobile, Alabama the most energy-efficient Wendy's location in the world to date.  
Thanks,
Abigail