Wendy's and Energy Management
Read time: 1 min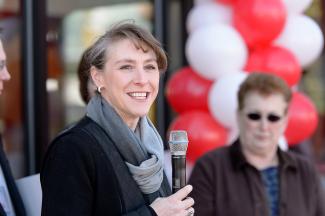 EDITOR'S NOTE:
Please welcome Abigail Pringle to The Square Deal.  Abigail has been a dynamic, driving force of the Wendy's® business since 2002. As Chief Development Officer serving on the Wendy's senior leadership team, Abigail is responsible for Design, Construction, Real Estate Planning, Site Selection, Portfolio Management and Franchise Development/Services. She leads the brand's reimaging, new restaurant development and system optimization growth initiatives for the North America business. Prior to being named SVP in 2012, Abigail served as Vice President, Strategic Initiatives and Planning and was responsible for facilitating the Company's brand planning process.
In the early days of Wendy's, Dave Thomas used to say he didn't have to be the biggest in the restaurant business but he always wanted it to be the very best. He grounded this ambition in his belief of always doing the right thing for the customer, employees and the local community in which Wendy's operated restaurants. This same ambition and fundamental belief continues to guide our restaurant development efforts and fuels our commitment to being a good steward of our environment, today.
We see environmental stewardship in restaurant development as a big responsibility and it connects to our Company values. We believe stewardship is a journey, a long-term commitment. It's not something we are simply "checking off the list," rather we're driving purposeful change with bold goals that are brought to life through our culture and our business practices of how we plan, design, engineer, construct and operate our restaurants.
One of our biggest goals as environmental stewards and responsible developers is with energy management.  We strive to become best-in-class in the way we purchase and use energy in our restaurants.  And we've made some commitments.
Wendy's Energy Commitment
We've pledged to reduce consumption in our U.S. company-owned restaurants by 20% per transaction by 2025 through the Department of Energy's Better Buildings Challenge.
We're proud to be among the first restaurant companies to join the Challenge.  To learn more about the DOE's challenge and to track our progress, click here. 
In addition to setting ambitious goals, we have been fast at work to improve our business practices and are proud of these environmental accomplishments:
Established an internal Energy team that is made up of professionals in design/architecture, facilities, engineering, supply chain, operations and communications.

Grounded our efforts in science, data analysis, bench marking, technology, best practices and innovation from various industries.

Developed a communication platform, the Energy Times, which is used throughout our system of restaurants to share our energy related strategies and practices as well as our collective learning and results. 
We are excited by the significant strides we have already made throughout the past few years. Our investments have shown a 6% reduction in energy use for our company-owned restaurants between 2012 and 2015.
We accomplished this through 1,100 unique energy upgrade projects focused on the use of LED lighting technology and investments in innovative equipment in both our new and remodeled restaurants. Here are just a few of the investments we've made:
Converting more than 500 restaurants to exterior LED parking lot lighting,

Converting more than 325 restaurants to more efficient walk in cooler and freezer motors and lights,

Converting more than 200 restaurants to 100% LED lighting in the building,

Utilizing restaurant operational best practices; e.g. equipment turn on/off schedules,

Adopting ultra-high efficiency HVAC system for new restaurant construction that is showing better than a 14% reduction in energy use over the previous design, and,

Using energy efficient ENERGY STAR® certified kitchen equipment, when possible.
What's impressive is that through these efforts, nearly one-third of our company restaurants are showing greater than a 10% reduction in energy use and nearly 8% of our restaurants have exceeded our 2025 goal of a 20% reduction in energy use per transaction.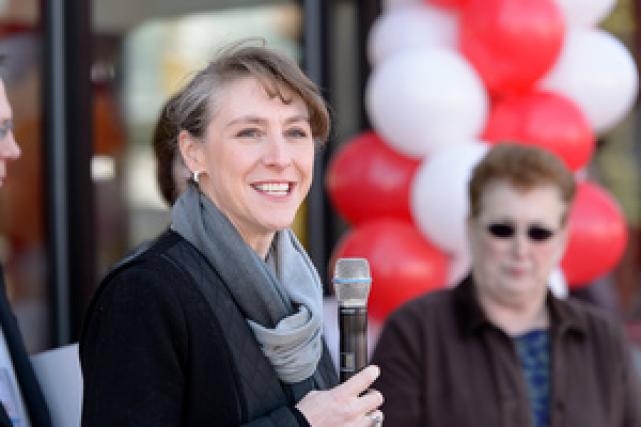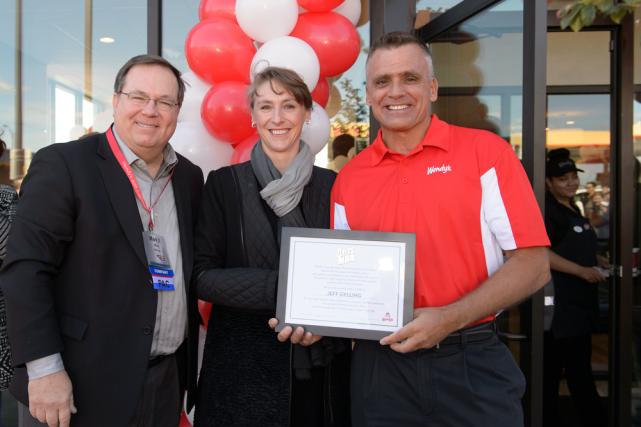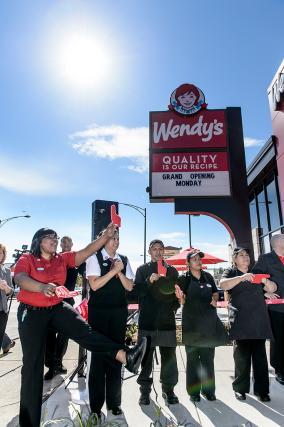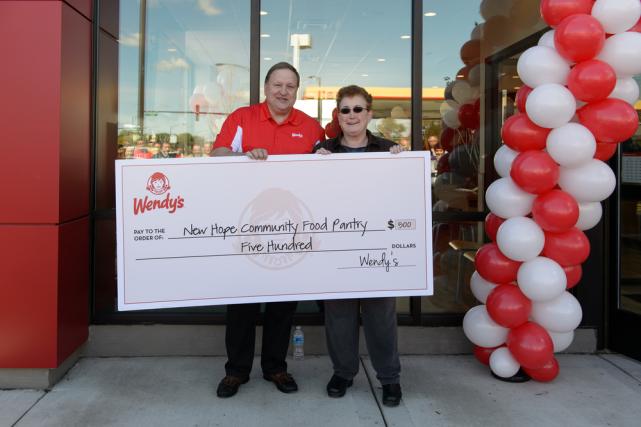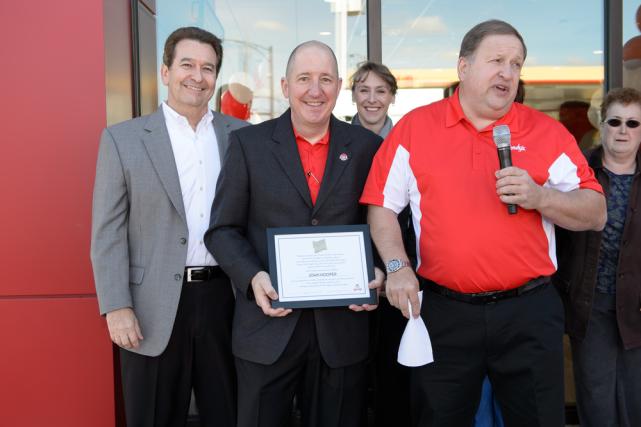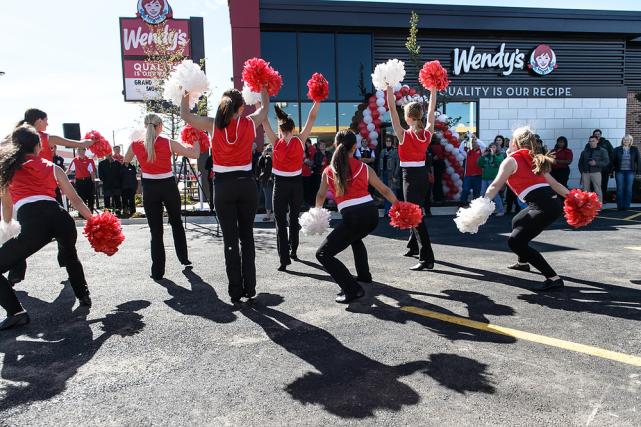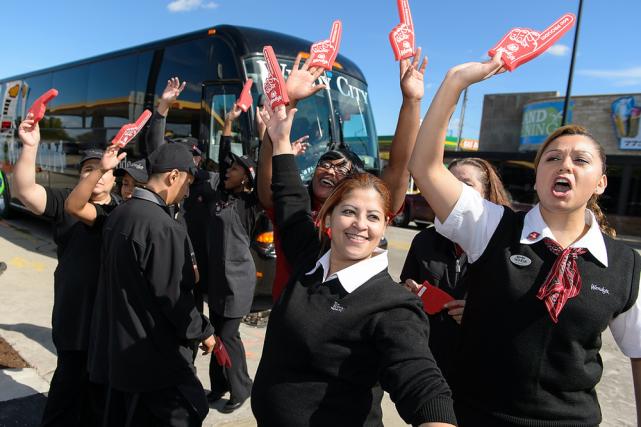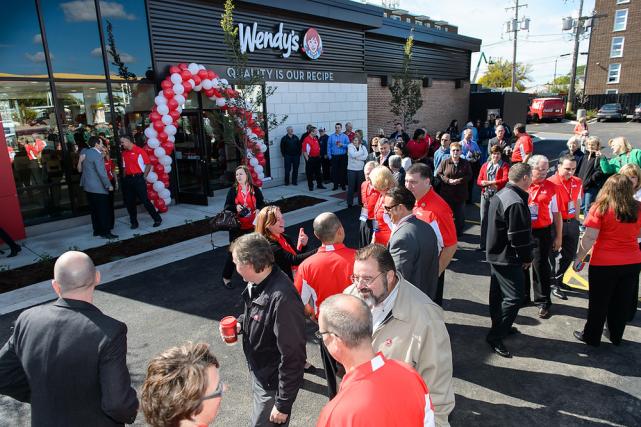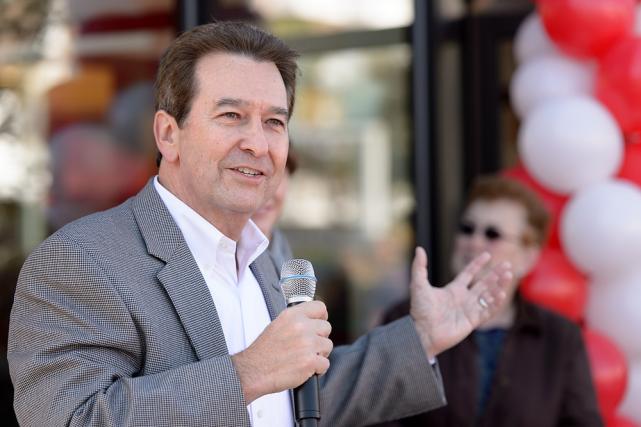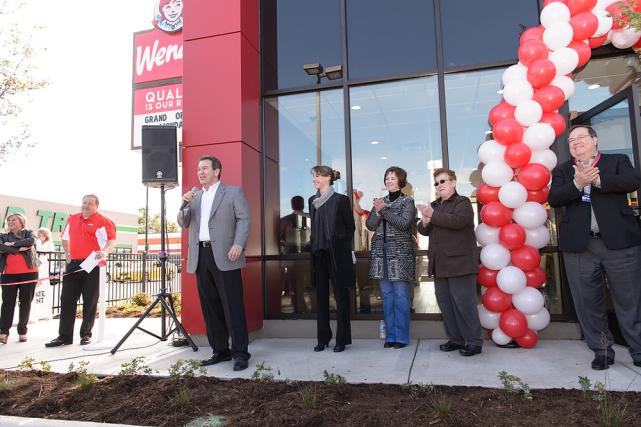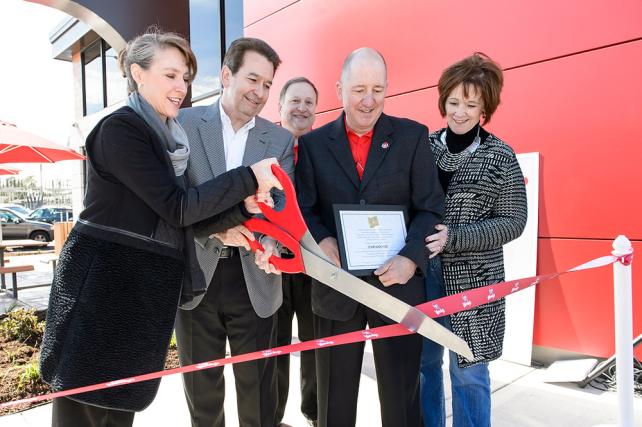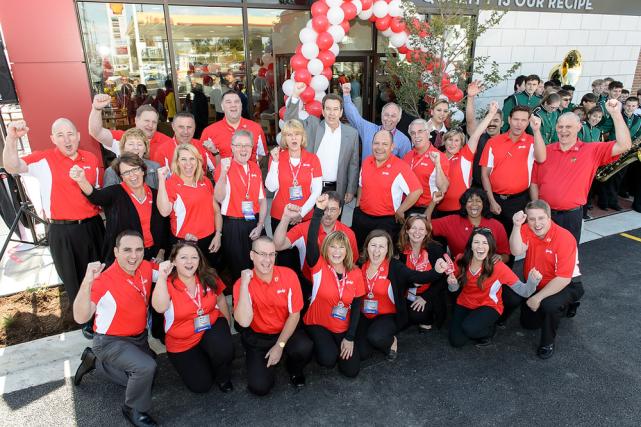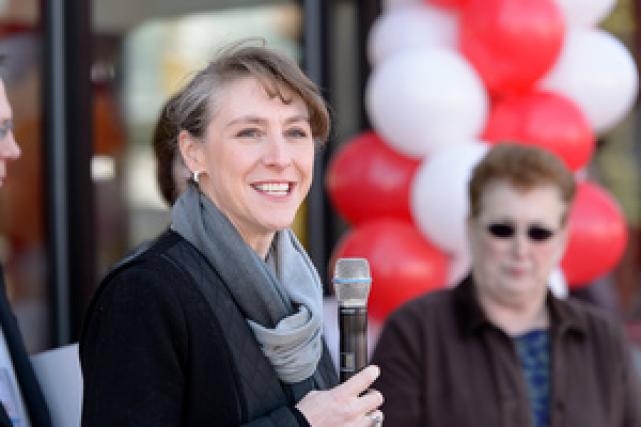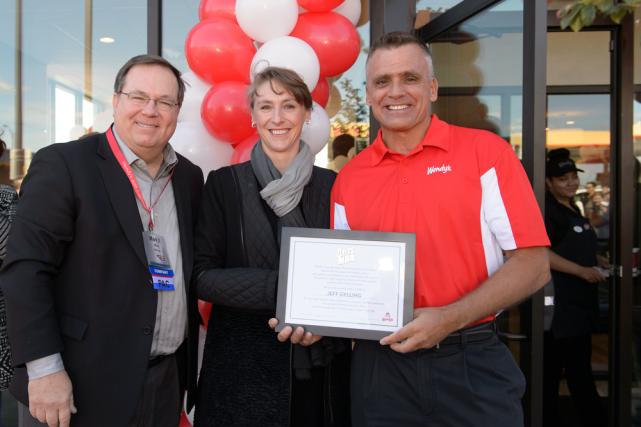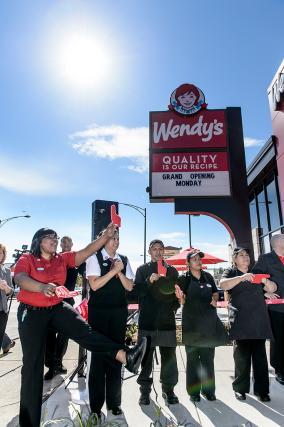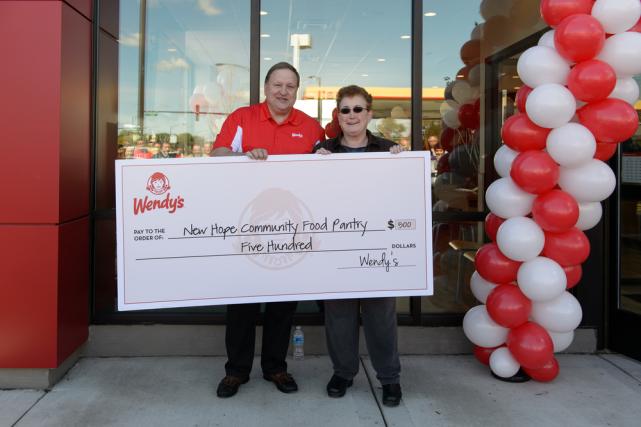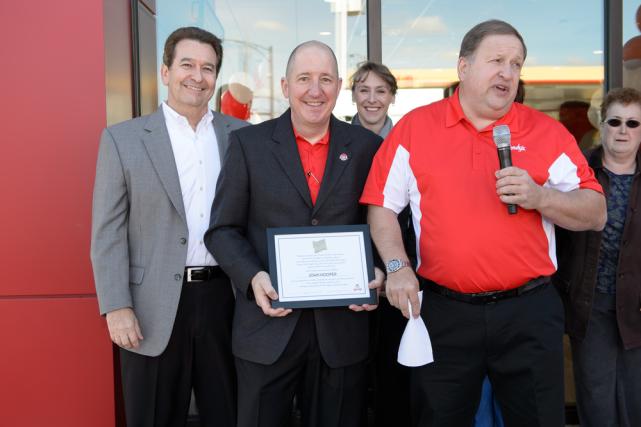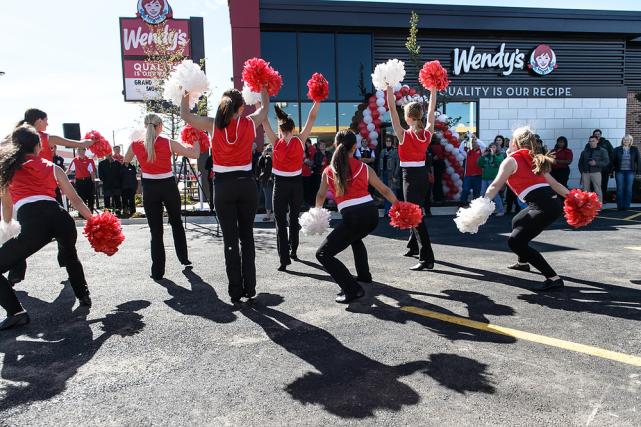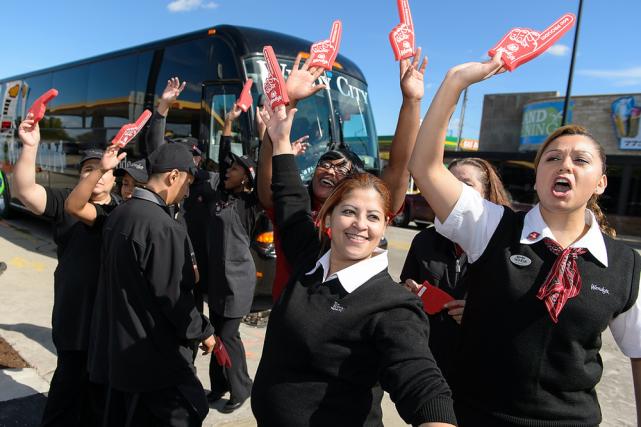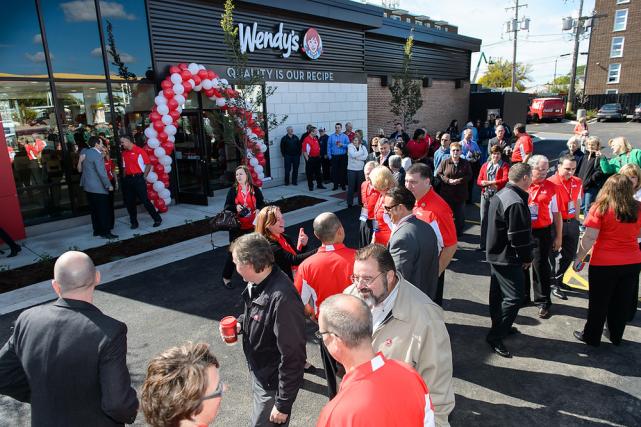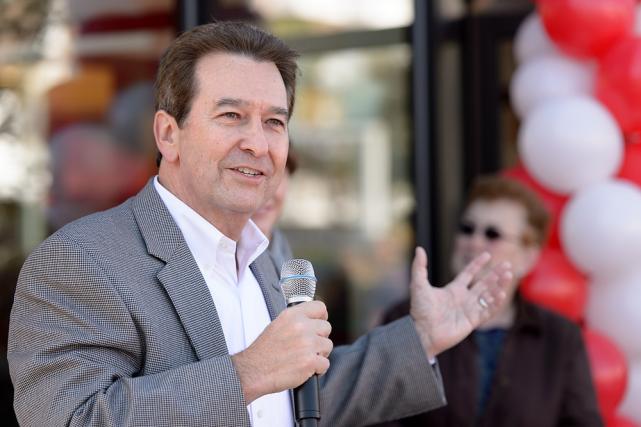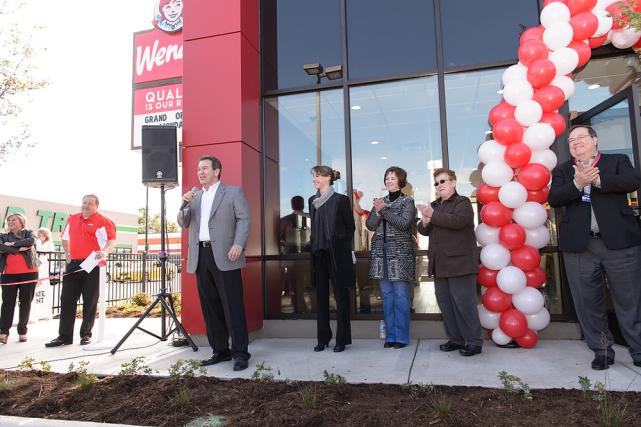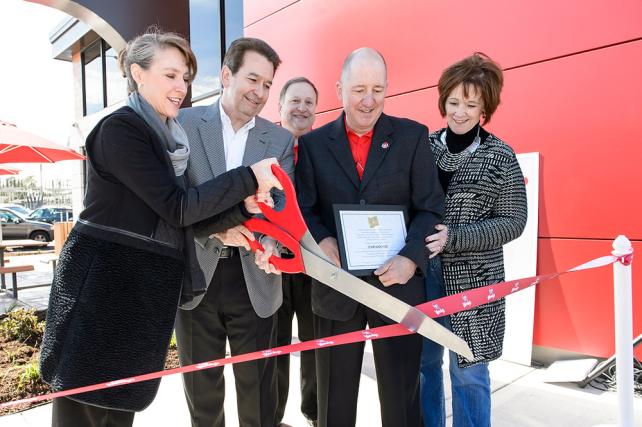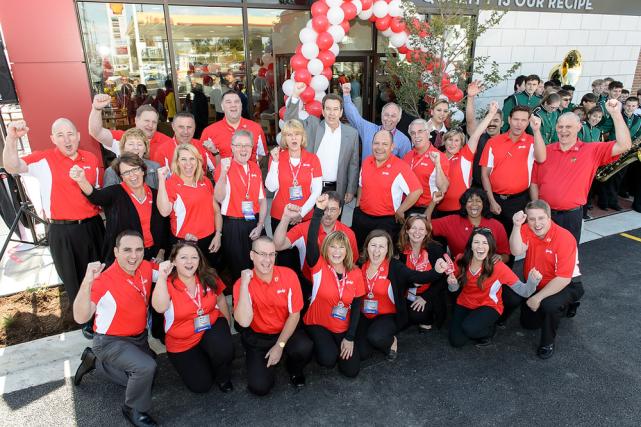 These projects have saved more than 13 million kilowatt hours (kWh) which, for comparison, translates into the amount of electricity to power nearly 1,200 average U.S. homes for a year.
And in our home state of Ohio, we took a leadership role when we implemented energy upgrades at over 50 restaurants plus our Restaurant Support Center. In fact, we were recognized by AEP Ohio for our achievements with the 2015 Energy Efficiency Champion award at a ceremony just last week.  Wendy's was the only restaurant recognized by AEP Ohio. 
Advocating For Conservation
Wendy's is a committed advocate of energy conservation and sustainability. As a long-time member, we support the commitment the U.S. Green Building Council (USGBC) has made to develop a prosperous and sustainable future for our nation through cost-efficient and energy-saving sustainable buildings.
Beginning this journey more than six years ago, we built two LEED® certified restaurants, one in Bridgeton, Missouri and the other in Atlanta, Georgia, to gain critical learnings about sustainability efforts to incorporate into new and existing restaurants.
Further, our Thomas Building and Conference Center, constructed in 2012 and located within our Restaurant Support Center, was awarded the LEED Silver certification in spring 2013 for designing and constructing a sustainable building including energy efficient lighting and HVAC.  At more than 75,000 square feet in size, the building houses a 6,500 square foot conference space, offices and a state-of-the art fitness center.  We love indulging in a Baconator®, but recognize that it's not going to run-itself-off!
We are committed to responsible building practices and energy reduction as we and our franchisees execute our North American system goals of developing 1,000 new restaurants and remodeling at least 60% of existing restaurants by 2020.
We are pleased that our Company has made some notable steps to be an environmental steward and has role modeled and led the brand on energy conservation projects, but we also know that to truly affect change we must engage our franchise system.
Looking To The Future
By the time we're about to ring in 2017, 95% of our Wendy's restaurants in North America will be franchisee owned and operated.  Our franchisees are business men and women who strive to make Wendy's the best brand it can be, restaurant by restaurant, neighborhood by neighborhood in the communities in which they live and operate restaurants.
As we have designed, tested and developed energy best practices, and defined new standards for buildings and equipment, we have collaborated with our franchise community and assisted them in setting their own energy goals and putting plans for energy conservation in action. 
We look forward to sharing their successes in the future as we continue on our journey.
Energy conservation not only makes good business sense, it is a reflection of our values and the responsibility we feel to be a good neighbor and steward of the environment.
Thank you for wanting to learn more about our energy conservation efforts.  Questions?  Feel free to fill out the comments section below or send us a note to squaredeal@wendys.com.