Wendy's Newest Restaurant Design for the Digital Age
Tour Wendy's newest restaurant design, Global Next Gen, and preview the future of high-capacity kitchens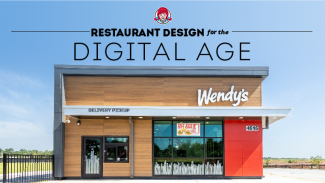 We're committed to meeting our customers where and how they choose to enjoy Wendy's® – through digital platforms, in the drive-thru and around the globe. In 2022, Wendy's introduced a new restaurant design standard, Global Next Gen, which we created to enhance the customer and crew experience by tapping into the power of design and technology innovation.  
Today, we're celebrating the opening of the first Global Next Gen restaurants less than a year since the design debut and finalizing the next phase of the Global Next Gen design standard: a plan for our highest-volume restaurants. We caught up with Abigail Pringle, Wendy's President, International and Chief Development Officer about how the Global Next Gen restaurants are helping to accelerate Wendy's long-term growth strategy.  
Why did Wendy's choose to create a new restaurant standard, Global Next Gen?  
Our vision is to become the world's most thriving and beloved restaurant brand, and to do that, we need to grow Wendy's restaurant footprint with our customers, crew and franchisees in mind. We developed the Global Next Gen design in partnership with key stakeholders throughout the Wendy's System, incorporating performance data from layout simulations and feedback from franchisees, cross-functional teams and crew to ensure the design delivers a better experience for all.  
What is unique about the Global Next Gen design?  
The Global Next Gen design standard streamlines the experience for digital and delivery customers, unlocking up to 400 times the digital capacity of previous restaurant designs. As our brand's digital business continues to accelerate to new heights, we optimized Global Next Gen to reflect the needs of today's digital ordering preferences, while streamlining restaurant operations through innovations including: 
Passthrough mobile and delivery shelving located conveniently for both the crew and digital customers; 
Walk-up window with dedicated parking spots for delivery drivers, giving them quick and easy access to orders; 
Self-order kiosks to provide customers with a seamless and efficient ordering experience; 
Pull ahead spot that allows crew to advance cars forward to eliminate longer wait times at the pick-up window; 
Convenience door that opens directly from the back of house, creating quick crew member access to cars in the pull ahead spot. 
Across digital, dine-in and drive-thru ordering channels, we remain focused on enhancing the customer and crew experience, all while creating better returns for our franchisees.  
How are Wendy's franchisees responding to the new Global Next Gen design?  
Since unveiling the Global Next Gen design less than one year ago, the first Wendy's restaurants are already open in Kansas and Oklahoma, with more than 200 restaurants featuring the restaurant design slated to open through 2024. Global Next Gen was created to set the stage for better returns for our franchisees, improving the restaurant economic model and shortening the payback period. We're thrilled with the feedback and response from franchisees across the world, ready to grow with Wendy's, unlocking opportunities at the intersection of design and technology.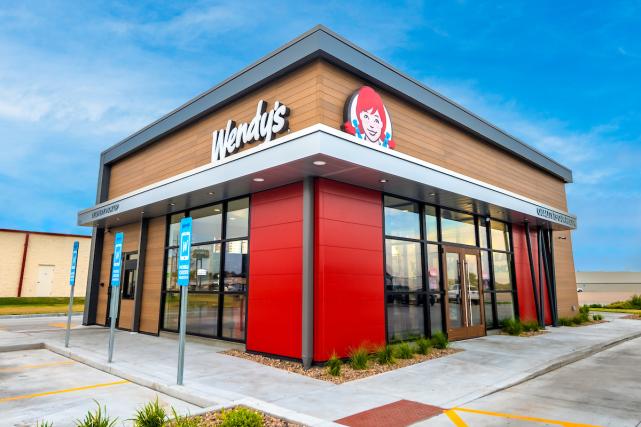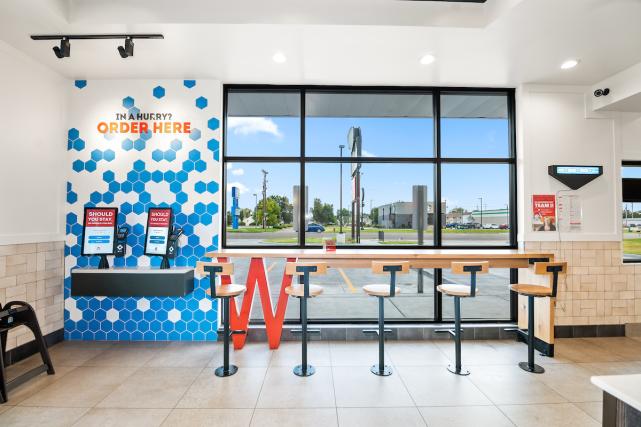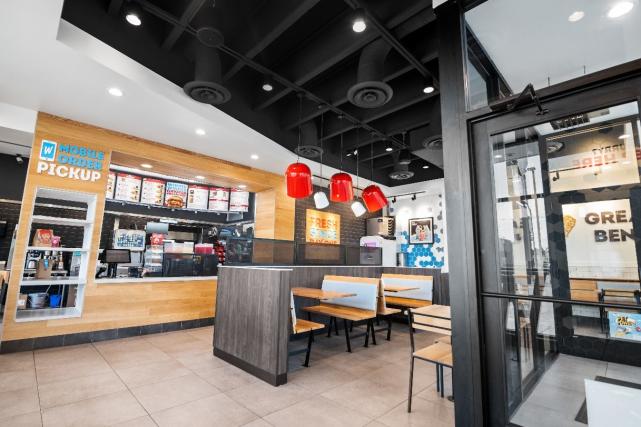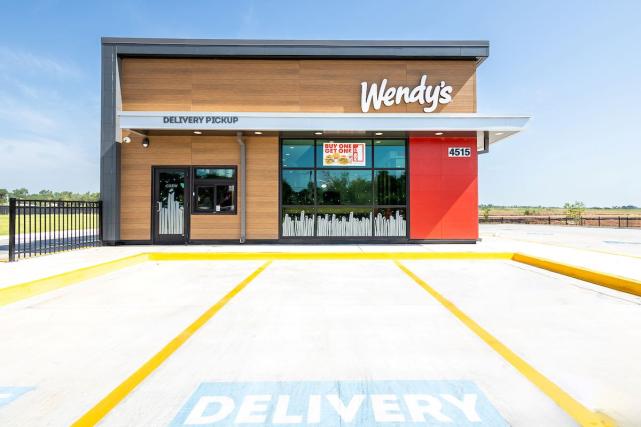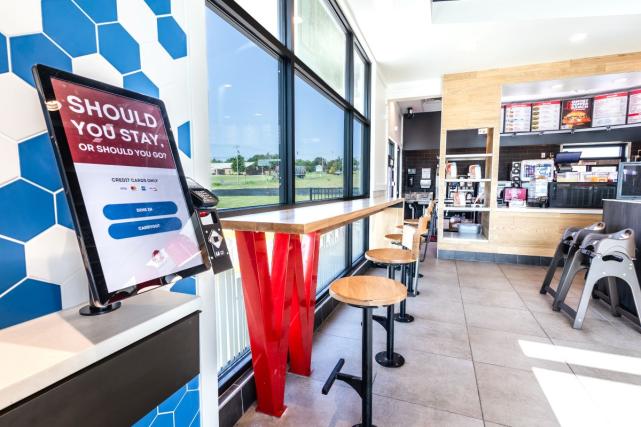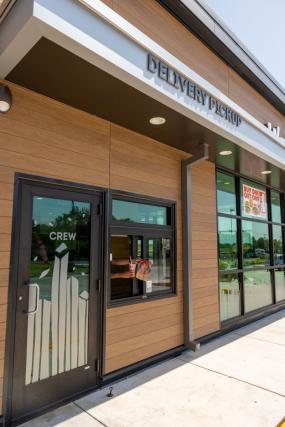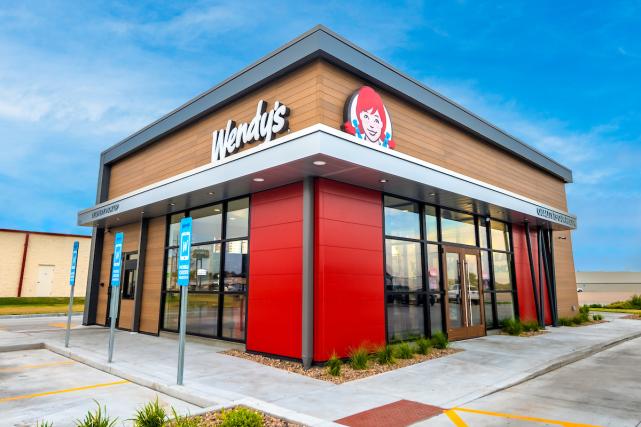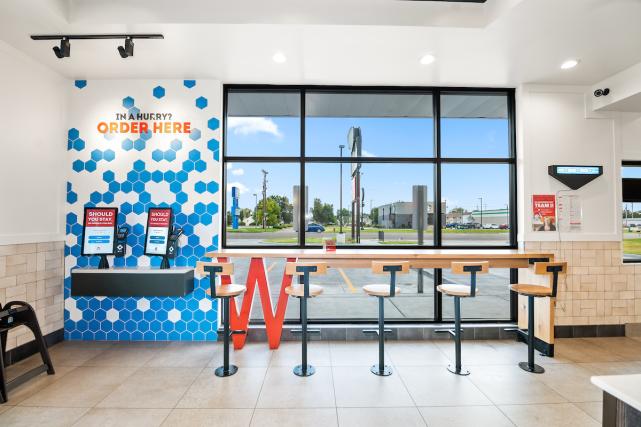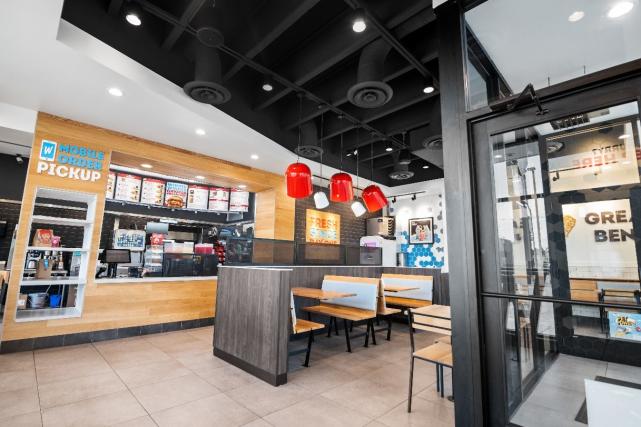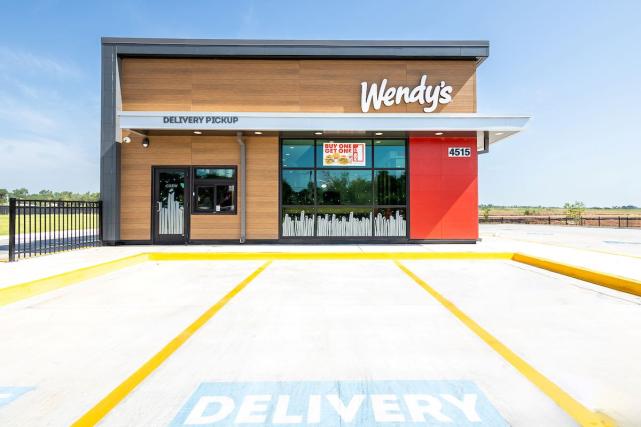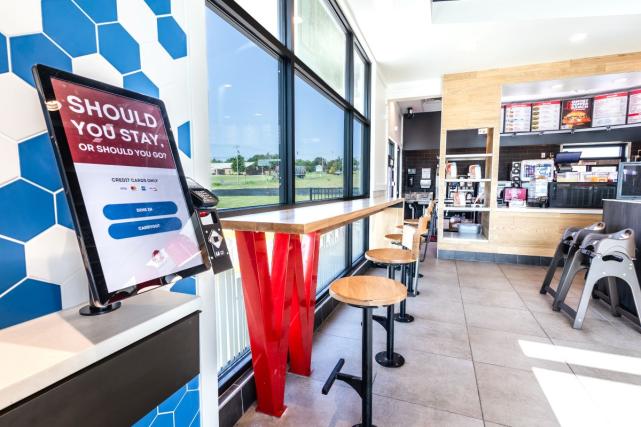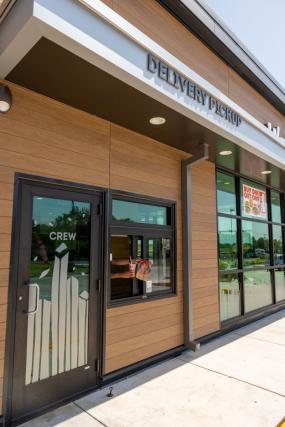 The first Wendy's restaurants operated by Wenspok Companies in Great Bend, Kan. and Meritage Hospitality Group in Edmond, Okla. are now open, featuring the latest Global Next Gen restaurant design.
Why is Wendy's introducing a new Global Next Gen High-Capacity Kitchen design?  
We needed a solution for restaurants with a higher order volume, which require a tailored solution for increased order throughput. Wendy's new Global Next Gen High-Capacity Kitchen design, which taps into kitchen innovation to meet increased drive-thru and digital order volume, is the next phase of this design standard, increasing kitchen output capacity by nearly 50%. 
What is the difference between the high-capacity kitchen and the standard kitchen in the current Global Next Gen restaurants? 
The new high-capacity kitchen was created for the digital age, maximizing kitchen throughput for restaurants with the highest volume. We used Global Next Gen design innovation as the foundation for success, with the added benefits of a dual-sided kitchen layout and increased equipment capacity to increase the speed of service and order throughput: 
Kitchen Throughput: Dual-sided kitchen design features state-of-the-art equipment and layout to maximize kitchen capacity, providing crew members with the tools they need to deliver exceptional quality efficiently, including additional sandwich production areas, dedicated space for digital orders and more prep area.   
Operational Efficiencies: Reduced travel distances for crew members with strategically placed front counter, drive-thru and expanded storage capacity to enhance overall operational flow while improving crew comfort and speed of service. 
What's next for Wendy's global growth?  
The speed of the Global Next Gen restaurant design plan release to development is a testament to our new, more nimble global structure and focus on accelerating traditional restaurant growth while increasing digital capacity. Thanks to the Global Next Gen restaurant design, we are excited to harness both design and technology to unlock digital and global growth to meet the demands of our customers today and tomorrow. 
Interested in growing with the Wendy's family as a franchise owner? Visit our Franchising website to learn more about how we are seeking new franchisees to supercharge our efforts, transform markets and unlock new potential.