Behind Wendy's Egg BLT Launch in Canada
Q&A with Hayley Kianoff, Manager, International Culinary Innovation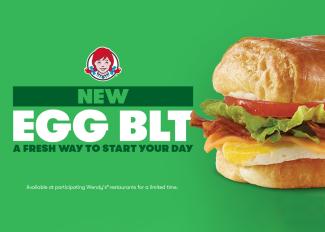 As they say, April showers bring, May…Egg BLT bouquets from Wendy's. We're celebrating one-year of breakfast in Canada with the introduction of a fresh new menu item, the Egg BLT. Morning routines have never tasted so fresh.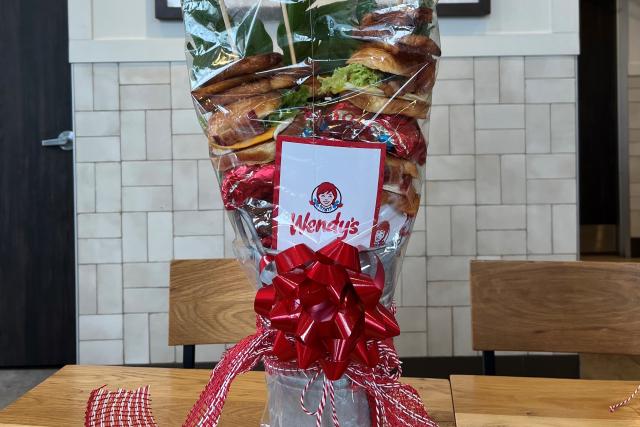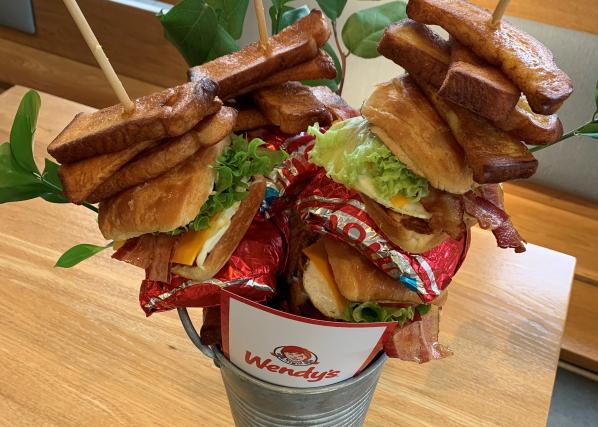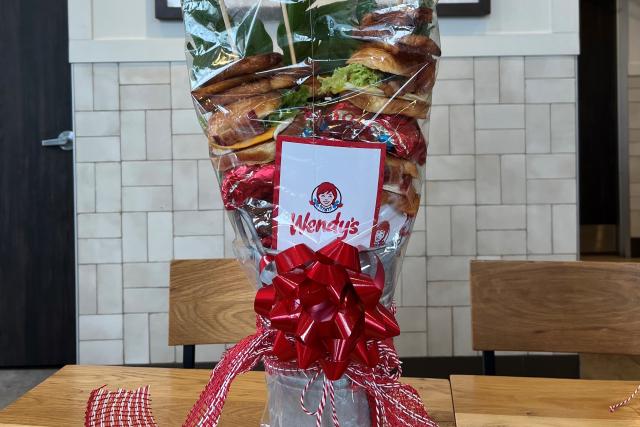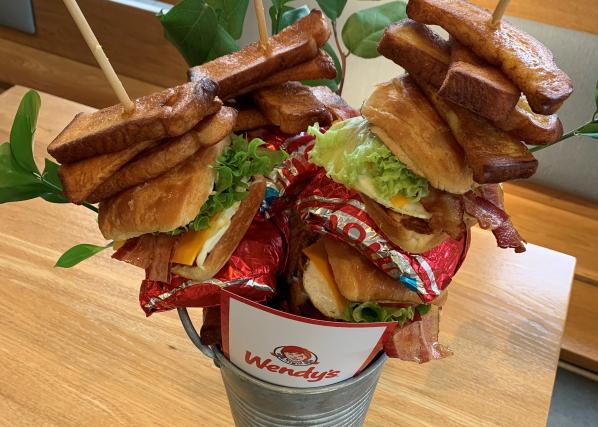 Can you tell us about the new Egg BLT, now available in Canada?
An Egg BLT sounds simple, but simple only works when you use fresh, high-quality ingredients. The Wendy's Egg BLT is made with a freshly-cracked Canadian grade A egg, Applewood smoked bacon that's cooked daily, juicy tomatoes, crunchy greenhouse-grown lettuce, and a slice of cheese, topped with creamy mayonnaise and served on a fluffy, 100% butter croissant with over 120 layers. Did you know Wendy's is the only QSR offering 100% butter croissants? It's a Wendy's exclusive!
Why did Wendy's Canada choose to launch the Egg BLT?
Through our research, we know Canadians crave our fresh ingredients – including produce for breakfast. With this research and current trends in mind, we took the classic bacon and egg pairing and added our greenhouse-grown lettuce and tomatoes to give our Canadian customers more of what they want. It's all about making sure our fans have a fresh start to their day with high quality, flavourful ingredients.
What's the perfect pairing with the new Egg BLT for breakfast?
Our half-moon Seasoned Potatoes are the perfect sidekick. They're one of our most popular breakfast items, served crispy and piping hot every morning. And if you're in need of a morning pick-me-up, pair your made-to-order breakfast sandwich with a cup of Wendy's Canada signature medium roast coffee blend – made from 100% Arabica beans and sustainably sourced! For the summer months, I also recommend Wendy's Iced Coffee. It is slow steeped and blended with cane syrup and cream to be extra rich and super-smooth and served over ice…a nice refreshment on hot days.
In celebration of Wendy's one year of breakfast, what are Canadians' favourite menu items so far?
Since providing Canadians with a fresh take on breakfast one year ago, our most popular breakfast menu items include:
Breakfast croissant sandwiches remain a fan-favourite, serving as inspiration for our newest Egg BLT menu item.
Our newly launched Homestyle French Toast Sticks – perfect for breakfast on the go. Each bite delivers a mouthful of flavour with the perfect balance of a soft, custardy interior and crisp, golden-brown crust with tasty notes of vanilla, complimented with a syrup dip.
Finally, we also have our Frosty-ccino™, which combines cold brewed iced coffee with your favourite legendary chocolate or vanilla Frosty® flavour.
Give your morning the breakfast it deserves. Download the Wendy's app and head to your nearest restaurant to try the new Egg BLT available for a limited time only as part of your morning routine.