A Break-Up Letter To Wendy's Spicy Chicken Nugget Lovers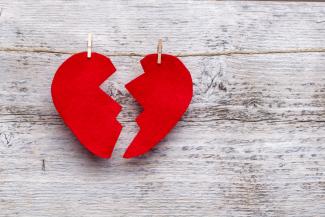 As readers of The Square Deal know, we traditionally use this space to tell you about new things happening in the Wendy's family or what we're doing to advance programs we care about, but today's message is different. It has come to our attention that some of you have noticed the Spicy Chicken Nuggets are no longer available on our national menu.
So, we thought it was time to….talk. 
You wrote, called and tweeted us to voice your frustration. We do understand you're hurting right now and no logic or reasoning will satisfy your desire to, once again, taste those little nuggets of spice and fire.
We Understand Why
You've come to rely on us to bring the heat…whether that be in fillet, nugget, bun, sauce or fry form. We're super proud to be the unofficial "home of spicy" since we first brought you those flavors in 1996 with the Original Spicy Chicken Sandwich, so it brings a spicy tear to our eye to see you this upset.
Right now you're questioning, "why and how could this happen?"  
Well, simply put, not everyone in every city loved our Spicy Nuggets as much as you did.
It's not what you think. This wasn't a snap decision or anything they (the nuggets) did. While this is hard, there is some good news in all of this and that's because not everyone felt the same way.
Seriously! These cities couldn't say goodbye either: 
Austin, Dallas and Waco, Texas

St. Louis, Missouri

Chicago, Illinois

Madison and Milwaukee, Wisconsin
These towns are all serving spicy nuggets…at least they are at the time we write this letter.
We know the rumors will continue, "Will they or won't they come back to ME?"
Stranger things have happened. Remember last year when we brought back Taco Salad after its 20-something-year disappearance?
Back To The Point…
Sorry.  We're not trying to distract you with our leafy greens, and I'm sure it's hard to think about moving on at a time like this…but you know what may help? Try ordering a plain spicy fillet and cut it up in cute little squares. Or, order our regular chicken nuggets and ask for a complimentary side of our spicy creamy sriracha sauce.
We don't give those out to just anyone who walks in off the street, but for you, spicy nugget lover, we'd do it.
We understand you may need to vent. Please text or call (888)-624-8140, or you can always find us on Facebook and Twitter. We only ask for one thing in return: your kindness when discussing your dissatisfaction. We have really, really nice people that work behind the phones and screens in our Customer Care department and they dedicate themselves to making your Wendy's experience the best one possible.
Spicy Nugget Lovers, we are committed to making you happy. We promise we'll have more delicious and heat-filled sandwiches and fries to share later in the year, but we know it's not the same thing.
It's our sincere hope that we'll always remain friends. 
Fondly,
Wendy's