The History of Wendy's Frosty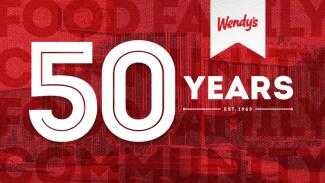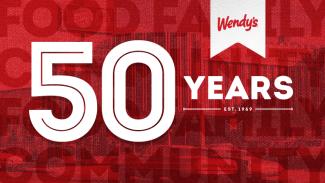 The Square Deal welcomes Alissa Caldwell, Wendy's Manager of System Communications, to the blog! Alissa is a Wendy's veteran who has been with the brand for 22 years and has experience in field marketing, event planning, and internal communications. Alissa loves running, her two rescue dogs Maggie and Beau, and her favorite Wendy's menu item is a Dave's Single with Cheese.
As we get ready to celebrate Wendy's® 50th anniversary, we're recounting some of our favorite Wendy's tales. From Frosty® lore to stories that illustrate how Dave's values have touched people throughout the organization and beyond, we're excited to kick this monthly series off.
You may have heard our signature Frosty is back for 50 cents* for a limited time. This iconic treat, for which Dave had a very specific vision, wouldn't be around if it wasn't for the man who invented Wendy's Frosty alongside Dave and their commitment to serving the perfect Frosty, every time. The history of Wendy's Frosty is storied and today we're sharing how Fred Kappus and Dave brainstormed this classic. Now time to head to your nearest Wendy's to get one!
---
Cool, creamy, refreshing. The Frosty is almost as iconic as Wendy's itself. We have Fred Kappus to thank for that.
Fred is the CEO of Kappus Company, an Ohio-based foodservice equipment distributor that his father, John, founded in 1948. Fred started working for the family business after school in the late 1950s, packing parts, unloading units and delivering equipment.
He returned from college in 1965 to officially take over the company and four years later, his life changed forever. The phone rang. It was Dave Thomas. He was in search of a frozen dairy treat to put on the menu at his new hamburger restaurant on Broad Street in Columbus, Ohio. He figured since Kappus distributed ice cream machines, Fred might have an idea for a recipe. And did he ever: The Frosty. A little treat that's sweet, creamy and cool and just the right complement to our fresh, never frozen hamburgers*.
Fifty years later, Kappus still supplies Frosty machines to Wendy's restaurants around the world. So, how did this whole Frosty thing come to pass? Was there really a secret recipe in the beginning?
Fred told us all about it recently…
The Origins of the Frosty
The Frosty formula was inspired by ice cream that a race track in Cleveland had in the 1960s. I think it was at Thistledown. A lot of people in Cleveland were familiar with the frosted malts at Thistle made by our machines. A man by the name of Herman Weistner was the mix guy and a friend of our family and our little company at that time.
They had a sign at the race track: SECRET FORMULA, FROSTED MALTED. It wasn't really a secret recipe. The idea of mixing vanilla into chocolate was a general idea to make the chocolate a bit smoother and give it more of a malty flavor.
So, our staff made our way over there, got the ice cream and brought it Dave to see what he thought. All I could think was "We've gotta get this right." Dave was a big deal.
Without going into too much detail, all I can say is Dave loved the secret formula.
Getting Off the Ground
In the beginning, we bought the ice cream from a popular soft serve dairy in Columbus. They only had so much every day, so that's what we bought. The first Wendy's restaurants were Broad Street. and five others around Columbus, so the restaurants just kept going back to the same dairy and re-ordering.
When Wendy's started to expand away from Columbus and the dairy that would serve them, some issues came into play. Dave got hooked up with a guy named Tom Kullman, who was a mix specialist from a company called Qualcon.
Tom sold emulsifiers, stabilizers and chocolate, and did the recipes for Dairy Queen. Dave wanted to make sure the Frosty formula was consistent. Tom was an expert at that and knew all about the products that would go into the ice cream and ice cream mixes. So, Tom came in and put the ingredients list together and said, "Here's what you need", and then the stores would go to the local dairy and get the ingredients.  
Becoming a Classic
After a while, the ice cream machines weren't big enough to handle the volume coming in from restaurant orders.  The machine was a standard little soft serve ice cream machine. We were using a four-quart machine. But, if you're serving more Frosty than the machine can pull, the consistency won't be right because the mix hasn't had time to freeze in the machine.
So, we put in a seven-quart machine and that did great for a long time. But we eventually discovered you couldn't run a store with just one machine.
When Dave was alive, anything to do with Frosty – I was the responsible party.
Until his organization grew to the point where it had test kitchens, if someone was upset about their Frosty anywhere I'd get a phone call.
He'd say, you're the Frosty man. You go fix it.
To me, Dave became larger than life. During the growth years, he was an important customer and a real task master. He was very fair, but he could be very tough. He had an amazing way to make people accountable. 
Remembering Dave
Dave had an island in Buckeye Lake, which is just east of Columbus. The guys in the engineering department said that Dave wanted a Frosty machine at his island and they thought we ought to give him one. I thought, that's appropriate, so we went to the manufacturer of the machine who we distribute for and got some help from them and said let's call this the "15,000th Frosty Machine."
We made a plaque and called Dave and said we wanted to give a gift to him. So, we took it out to his island and we all enjoyed a Frosty. He had a great little party area back by the dock and we had a wonderful time. I could go on for hours talking about the experiences that we had with Dave.
He. Changed. My. Life.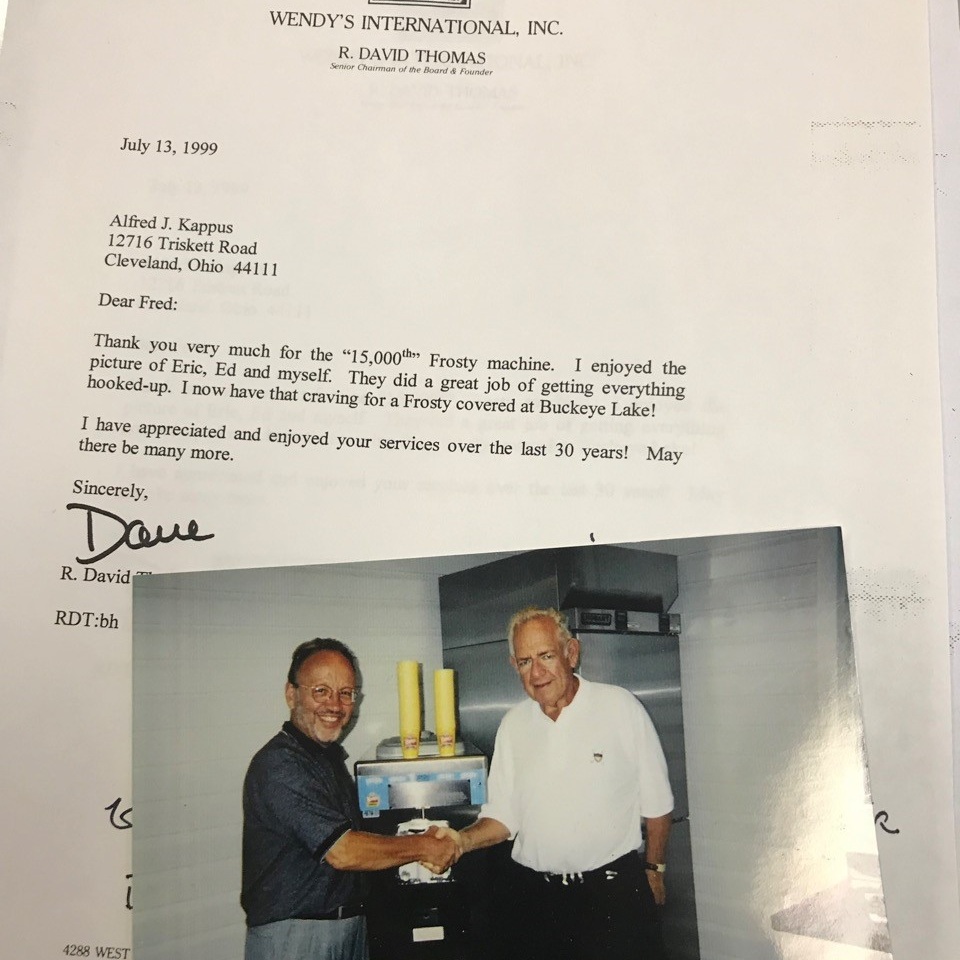 * At participating Wendy's for a limited time. Price and participation may vary in Alaska and Hawaii.
** Fresh beef available in the contiguous U.S., Alaska and Canada.