National Foster Care Month: It's All About Family
Learn how Wendy's is committed to helping find permanent, loving, adoptive families for children in foster care with the Dave Thomas Foundation for Adoption®
Read time: 1 min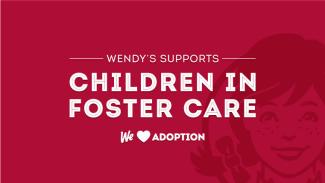 The Square Deal Blog welcomes Kurt Kane, Wendy's President, U.S. and Chief Commercial Officer and proud member of the DTFA's Board of Trustees, back to the blog.
The Wendy's® system has proudly raised more than $257 million to support the Dave Thomas Foundation for Adoption®, contributing to the shared focus on finding forever homes for children waiting in foster care. This is a big number – supporting a significant cause near and dear to all of us at Wendy's. During National Foster Care Month this May, I pause and reflect on what we have – and how we can continue to help others in need.
I'm so proud of the entire Wendy's family, including employees and customers, who make a difference in the lives of children in foster care through our annual fundraising campaigns. In fact, there are currently more than 400,000 children in foster care in the U.S. who can benefit from our help, 115,000 of whom are waiting for a safe, permanent and loving home. This month marks the return of our fan-favorite free drink offer in partnership with Coca-Cola® and Dr Pepper®. Together, we can "toast" to a great cause.
Every time you redeem the Wendy's app offer for a free any size drink of your choice with any purchase*, Coca-Cola and Dr Pepper will donate up to $500,000* to the Foundation, supporting their mission to dramatically increase the number of adoptions of children waiting in North America's foster care systems. As the promotion refreshes every single day in May and includes Wendy's entire beverage lineup, it's a simple, refreshing way to make a difference in the life of a child.
From special promotions like our seasonal Boo! Books™ and Frosty® Key Tags to events like our Family Night Fundraiser and Frosty 5K Run for Adoption, I'm lucky to be a part of a company that leaves such a positive impact.
As for Wendy's and our community of franchisees, we remain steadfast in raising awareness and critical funds for the DTFA. Our mutual founder, Dave Thomas, was brilliant. He knew that he could leverage his celebrity and Wendy's restaurants as a platform to shine a spotlight on this issue. Ultimately, his voice and advocacy laid the foundation and set the vision that every child would have a permanent home and a loving family.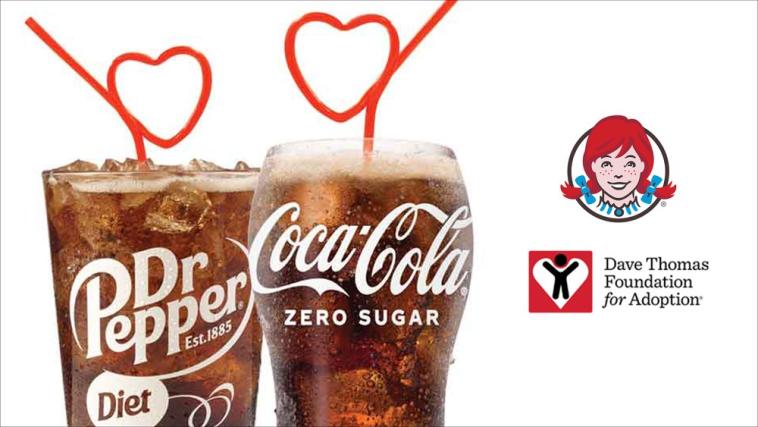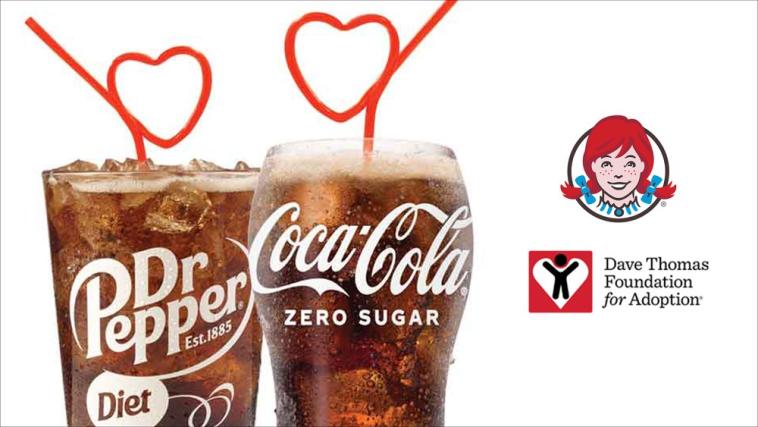 We Will Not Stop Working for the Children
Wendy's is committed to raising funds for the Foundation to support the continued expansion of their life-changing programs, including Wendy's Wonderful Kids®, which serves youth who have been waiting in foster care the longest - it's how we authentically deliver our Good Done Right promise. If interested, I encourage you to head to the Foundation's website for more, especially as we lead up to the organization's 30th anniversary milestone this July.
Thank you for helping us as we advocate for the children who need each of us to listen, care and give. Your Wendy's visit and participation in Coca-Cola and Dr Pepper's free beverage promotion helps create a family tomorrow—and that support doesn't go unnoticed.
Watch the video below to enjoy stories of families coming together. 
"Coca-Cola" is a registered trademark of The Coca-Cola Company. "Dr Pepper" is a registered trademark of Dr Pepper/Seven Up, Inc.
*At participating U.S. Wendy's. A la carte only. Excludes Frosty. Offer must be redeemed in the Wendy's App, account registration required. Not valid on delivery orders placed outside of the Wendy's app. For each offer redeemed through 5/31/2022, $5 will be donated to the Dave Thomas Foundation for Adoption, up to a maximum of $500,000.00. See offer in the Wendy's App for further details.