Sir, This Is A Wendy's Discord Server
Wendy's Is on Discord and You're Invited To Join Our Server
Read time: 1 min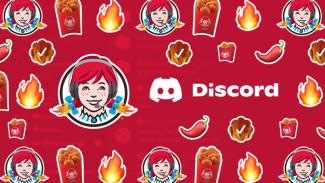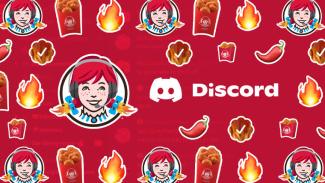 So … What Is Discord?
[5-minute read] If you are into tech platforms or are someone who loves video games, you have probably heard about Discord®. But what you probably didn't know is that Wendy's® became the fastest-growing brand on the platform in a matter of weeks. Here's how the team did it.
To understand how we became the fastest-growing brand, you first have to understand what Discord is. Discord is a communications service where people with specific interests can join a server, which is just a community of like-minded people. Once they join, they can chat with others, share memes, and create Discord bots that can be as fun as ordering a digital fast-food meal, or even just generate a coupon code for free Spicy Nuggets like we did with our NuggEt.
Discord is committed to making its service a safe and positive place for all users. Although it may seem intimidating at first, users find that it works a lot like a workplace communication platform because of its multi-channel capacity and the capability to share files on the platform. If you want to try it out for yourself, click here to sign up for Discord and join the Wendy's server.
Wendy's Discord Server
With our tailored approach to social platforms, fans from all walks of life are engaging with Wendy's in new ways. We've been referred to as the Roast Queen on Twitter, 'CEO of Replies' on TikTok, and have had a ton of fun engaging with our fans on Facebook in ways that a brand hasn't done before by tapping into what we're calling 'Boomer humor.' While Discord started as a space for gamers, it has since become a special place online where people can talk and spend quality time with the communities and friends they care about. Popular among Generation Z, Discord is now a focal point for our marketing team as the next space to expand Wendy's social media presence.
At this point you might be asking how Wendy's fits into Discord. Amber Atherton, Discord's Head of Strategic Communities who worked closely with the team, brilliantly summed up why brands should use Discord.
"Discord is an incredibly valuable service for brands that want to centralize their communities and create thoughtful, interactive experiences for their fans," Atherton said. "We're thrilled to welcome Wendy's to Discord and support their evergreen presence in the long term."
The Spice Club and NuggEt
Like any other platform, our team needed to ensure that our branded Discord server was a unique experience that only Wendy's could provide. As the team generated ideas for the platform, we felt it needed a big, popular item to promote for a successful launch. That's why the team chose the launch of the new Ghost Pepper Ranch Sauce with Spicy Nuggets. Creating "The Spice Club" was the perfect opportunity to make a splash in the world of Discord.
Besides having fun getting free nuggets in the Wendy's app with the aforementioned NuggEt, members of our server also shared memes, created Wendy's art, wrote poetry about Spicy Nuggets, and roasted the competition. When "Wendy" would join the chat and talk to people, fans responded with excitement, wanting to know about her musical tastes and views on frozen beef. We created a platform that gives fans exclusive access to Wendy, and they keep coming back for more.
"With the launch of The Spice Club, Spicy Nuggets fans can have fun in a way that just can't happen on other platforms," Atherton said.
Boy, was she right. Within two weeks, Wendy's had the biggest branded Discord server of all time, with a total of 52,000 members (the No. 2 brand on Discord has just over 23,000). With a 66% communicator rate, the Wendy's team doubled the benchmark of 30% with 35,546 active members in the server daily. This all added up to one of Wendy's biggest platform launches to date.    
But the fun doesn't stop there. Recently, the team launched an art competition on Discord in which members were invited to submit artistic renditions of the new Big Bacon Cheddar Cheeseburger. Don't worry—we have many more activations planned for the platform. Kristin Tormey, Manager of Social Media & Gaming at Wendy's, expressed her joy for the successful launch of the Spice Club and Wendy's newfound home on Discord.
"When we identified Discord as a partner, what we really loved about them was their ability to support real time conversational dialogue," Tormey said. "When you're in Discord, topics move fast, so you need to be dialed in at all times. At Wendy's, we love having the opportunity to connect with our consumers on a deeper level. We've been able to leverage Discord's audience insights to help us build excitement for new product launches, and provide yet another home on social for Wendy's aficionados and mega fans alike."
Join the Community
If you're excited about this new platform, feel free to get in on the fun by signing up for Discord. All you have to do is download the app, sign up and customize your profile. From there, you can have fun using Discord commands and bots, or even join a chat. Users must be 13 years old or older to sign up. It's free, fun, and gives us a new way to engage with our fans and learn about what makes them love Wendy's so much.