A Hero in Houston
A Look into the Work of a Wendy's Wonderful Kids Recruiter
Read time: 1 min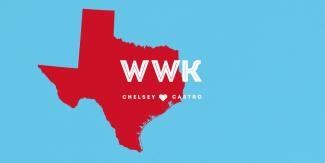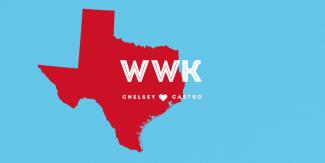 "Heroes don't always wear capes" is a phrase we often hear, but have you ever stopped to think about what it really means and who those heroes are? We're sure you know a few, but at Wendy's®, some of our biggest heroes are the Dave Thomas Foundation for Adoption's® (DTFA) Wendy's Wonderful Kids® (WWK) recruiters. Through the Wendy's Wonderful Kids program, the DTFA provides grants to adoption agencies to hire and train specialized recruiters using their Child-Focused Recruitment Model. Once trained, these recruiters have the superhero-size job of finding forever homes for more than 155,000 children waiting in foster care.
November is National Adoption Month, so we think it's especially important to recognize these unsung heroes. Children who are served by a Wendy's Wonderful Kids recruiter are 1.7 times more likely to be adopted than those not served by the program and the model makes Wendy's Wonderful Kids three times more effective at serving children who've been in foster care the longest. Today, we're taking time to spotlight one recruiter in Houston, a city with one of the highest rates of children in foster care. 
Meet Wendy's Wonderful Kids Recruiter Chelsey Castro
We recently met with Chelsey, a Wendy's Wonderful Kids recruiter at Arms Wide Adoption Services in Houston, Texas. A Houston native, Chelsey has been a WWK recruiter for more than two years. Chelsey began her social work journey by interning as a foster care coordinator. When asked about her experience, Chelsey says it "showed me that the system typically sees the family as the number one priority – but it's the kids who need to be the priority." It wasn't long until Chelsey's passion to make children in foster care a priority turned into her full-time career.
In the Houston area alone, there are more than 2,300 children in the foster care system. Houston has one of the highest numbers of children in foster care in the country, so the work Chelsey and her peers do is truly heroic. Last year alone, more than 1,700 children fled state care and when children run away and leave the foster care system it means they're more likely to fall prey to traffickers or go missing. Facts like this make finding forever homes more important than ever to Chelsey and her team. Chelsey is a role model to the children in her caseload and consistently demonstrates that they're not limited by their circumstances. Every day is different, and every adoption case presents a unique challenge. Whether she's focused in the courtroom or visiting the children in her caseload to see what makes them tick, Chelsey is focused on connecting the dots to find forever families for children in foster care.
The challenging work that goes into being a Wendy's Wonderful Kids recruiter doesn't always have an immediate payoff, and it involves work like case file mining. This process requires Chelsey to read the first-hand trials that children have experienced either before or during time in foster care. Her work requires heart and courage, but to Chelsey, "all the hard work for the child is worth it once the child is out of the system because they get to see they're not limited by they're circumstances." In just two years, Chelsey has finalized six adoptions (soon to be seven in December!) and successfully placed 13 children.
We invite you to watch this video about Chelsey and a family she recently served through the Wendy's Wonderful Kids program. You might not see her hero cape in the video, but you can undoubtedly feel its effects on this family.