Best of Wendy's on Twitter 2019
The Roasts, Games, and Spicy Tweets That Made The Year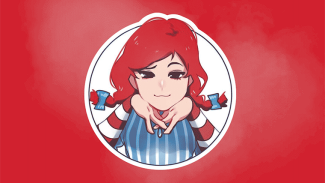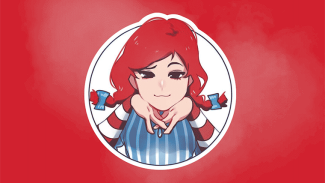 For the uninitiated, here at Wendy's, making delicious food is our bread and butter. 2019 was another fun year hanging with our fans online, chatting, roasting, and having a good time. Today's blog is all about reminiscing on how awesome this year has been, and it started out with some straight fire.
Roast Day:
January 4th was our second annual Roast Day, and everybody and their mommas wanted the smoke this year. From emo bands to peanut brands, Roast Day was an unmitigated success, and a great way to celebrate our online community.
Avengers Assemble:
When comic book writer Gail Simone asked us whether we liked DC or Marvel, it seemed like a harmless question. Nothing is harmless when we're picking sides. After our response the entire comic book community started debating like...well, like it was any other day for comic fans, but this time our food was also center stage. And hey, if you need any comic recos, all you have to do is ask. We've got time, Saga is on hiatus.
Wendy's On A _____
We love bringing our food to where the fans are. But this year, we took it up a notch. For ESPN's Winter X-games, we put a "ski-thru" halfway up the mountain. Skiers and Snowboarders came through for a piping hot Made to Crave burger. For the Summer X-Games? You guessed it: A Wendy's Skate-thru. And to really show the college football fans at the University of Washington that we're a fan just like them, we put a Wendy's on a boat and took part in their "sailgating" rituals.
No but literally there's a Wendy's on a boat pic.twitter.com/4G2r3t7Lxi

— Wendy's (@Wendys) September 28, 2019
Super Wendy's World:
After busting up all the freezers in the Durr Burger in Fortnite, we decided that we had to keep it fresh in the gaming world. When Super Mario Maker 2 dropped, we took it upon ourselves to not just create some cheesy burger level and call it a day. We made an entire world map, put it on Twitter and watched as hundreds of thousands of people ran, jumped, and collected coins in our levels.
More than just one level, we made a whole world #SMM2 pic.twitter.com/BG7h7n5ltb

— Wendy's (@Wendys) July 16, 2019
Baconcert:
Sure, Wendy's is cool, but have you seen a Wendy's turned into a concert venue? To celebrate all things Baconator, we threw our very own Baconcert. Partnering with Har Mar Superstar, we live streamed a concert from inside a Wendy's. Honestly, this was dope enough that we should do it again sometime.
A Spicy Surprise:
We all missed spicy chicken nuggets. After years of pining over our lost spicy love, the winds of change were brewing. When a certain Rapper tweeted his hopes for the return of the world's best spicy chicken nuggets, the moment was right. After the online community rallied and amassed well over 2 million likes (the most liked brand tweet in Twitter history by far), we officially announced the return of Spicy Nuggets. And the reunion has been so so good.
Roll for Initiative:
With our passion for gaming, we can't simply be confined to the digital world, and we can't be confined to just playing games either. No, we stepped out of the digital world and wrote our very own 100-page tabletop RPG Feast of Legends. Thousands of characters were created to join Queen Wendy in her never-ending battles with the evils of frozen beef. After we launched the game at New York Comic Con, we hosted a huge livestream of the gameplay. You watched, you rolled the dice, and we all had a rip-roaring time.
That's just a few of our favorite moments. What were yours? Sound off in the comments and meet us online in 2020!