Celebrating our Community Ambassadors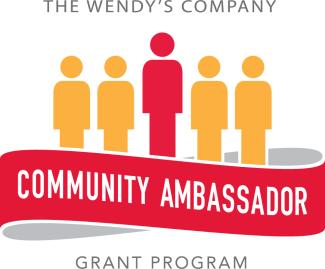 Just a short few weeks ago, we hosted our annual meeting for Wendy's Company employees, which celebrated our greatest hits from 2015. 
We know, we know…typically those "Year in Review" shows happen just before the ball drops, but one of the pieces of news we share at our meeting is our annual bonus results, and those don't come out until we release our public company financial reports in late February. So... March it is.
Wendy's Community Ambassadors
We focus this meeting on recognition and service, and we give well-deserved kudos to some rock star employees. And since this week is National Volunteer Week, we thought it appropriate to showcase the employees we recognized at this meeting for above-and-beyond community service.  We call this group our Community Ambassadors.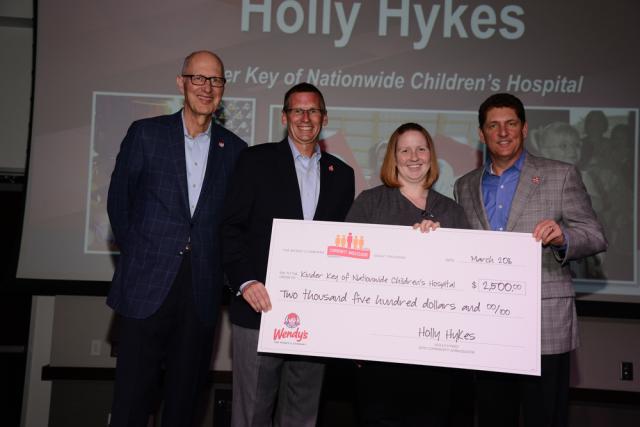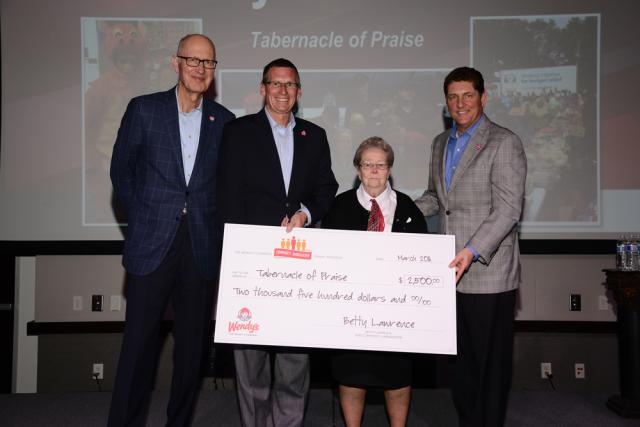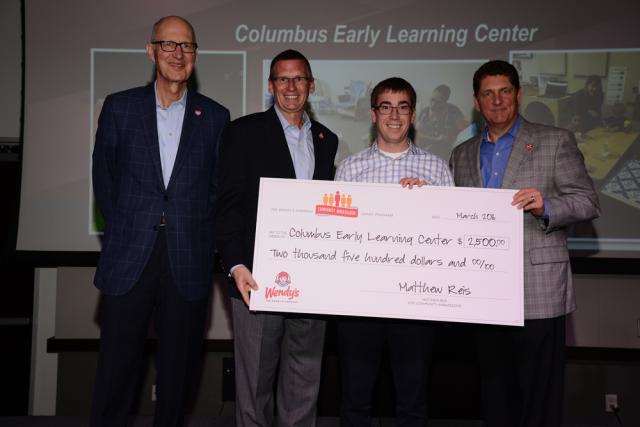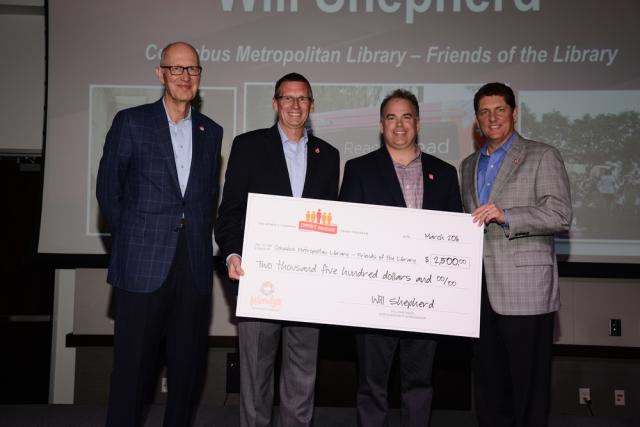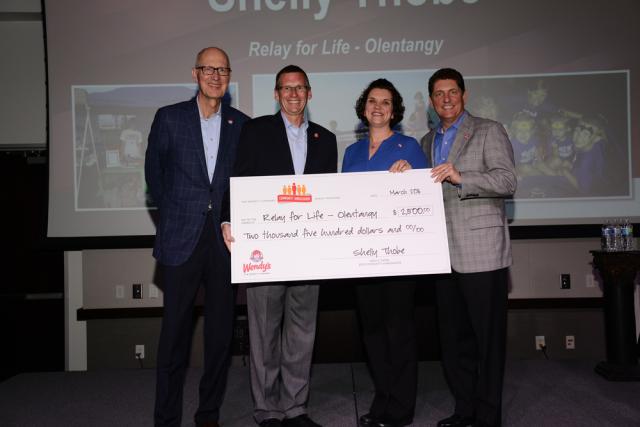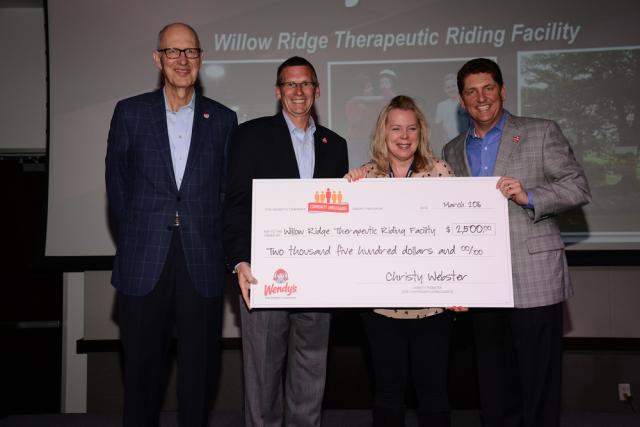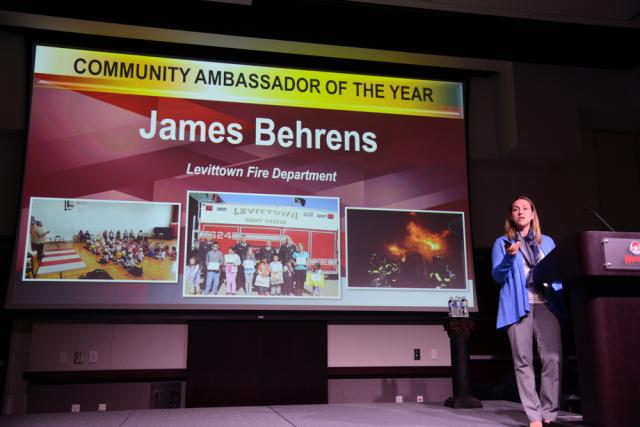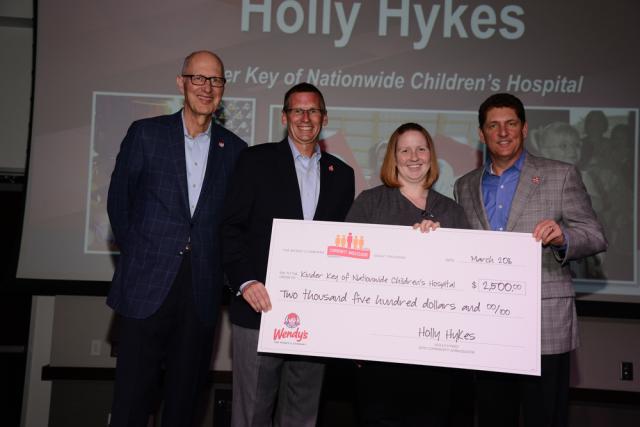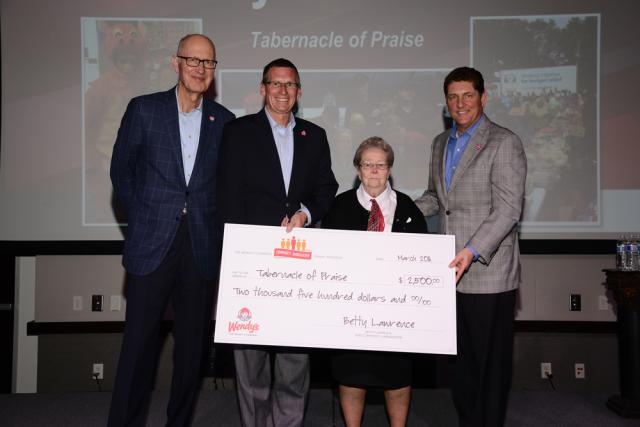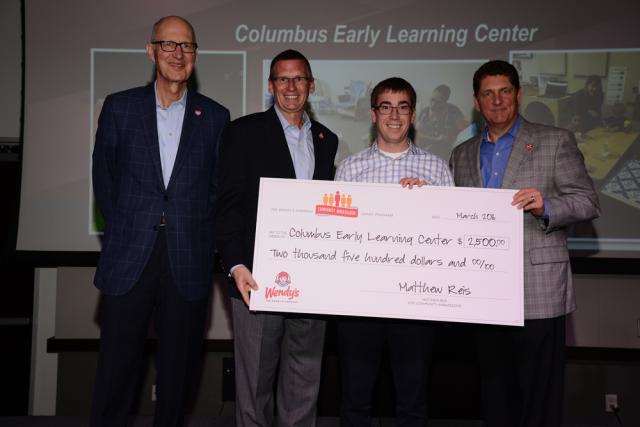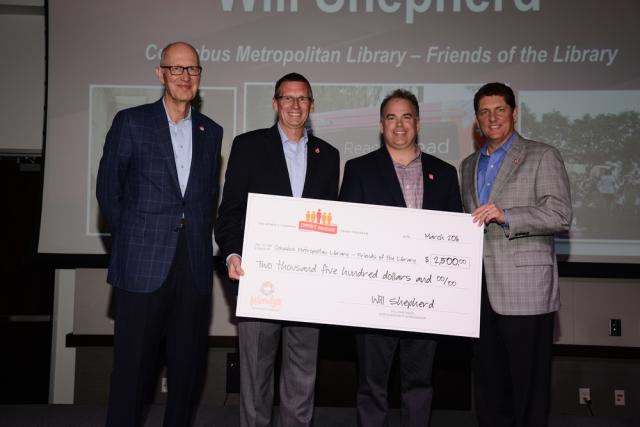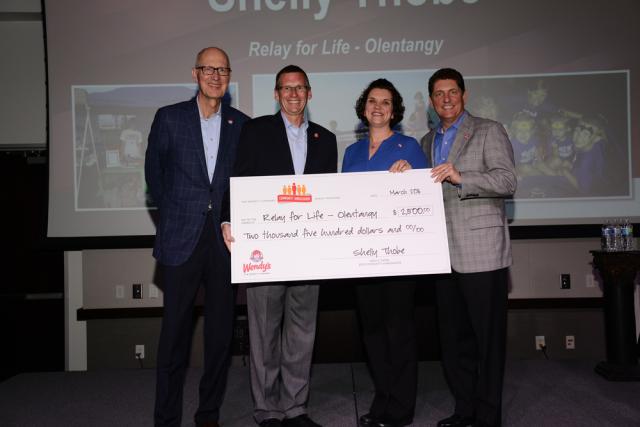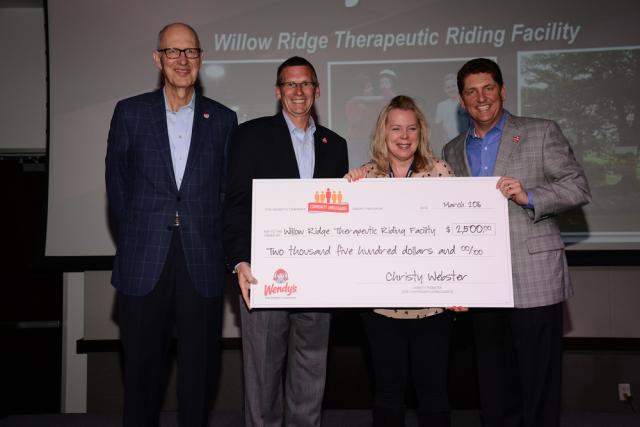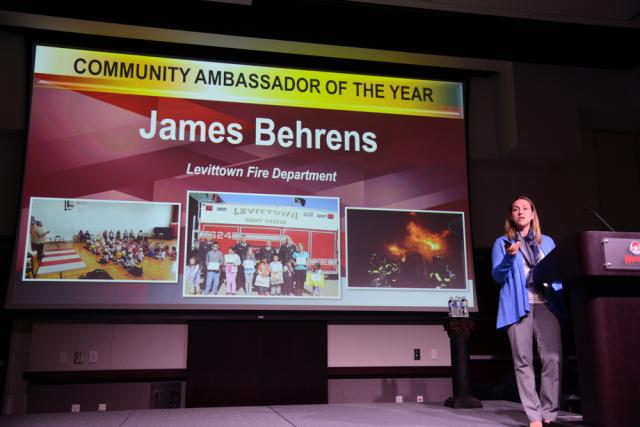 We started this program in 2010 to recognize the outstanding civic engagement of our employees – those who were improving their communities with their time, talent and resources.  Click here to read the comprehensive list! 
There are so many wonderful charities in the country, but as a Company and as a franchise system, we focus the vast majority of our financial support on The Dave Thomas Foundation for Adoption and its mission of finding forever families for children who are waiting in foster care. We believe that's where our time and treasure can make the most difference to the children who are in the most need. But we also know that employees care passionately about other causes as well, so we created Community Ambassadors as a way to reward charities who have a dedicated Wendy's employee as their champion.
Dave Thomas once said that he never wanted to be the biggest hamburger chain; he only wanted to be the best. And that's the idea we brought to the Community Ambassadors program. It's typically not large national charities who receive grants. 
Often it's organizations we've never heard of before – like a local gardening club or an after-school program started in a small town. We don't judge how "worthy" a cause is – because there are just too many to choose from. We judge how much of a difference our employee is making and how their leadership is helping the organization as it reaches its goals. Our Community Ambassadors receive recognition, and their charities receive a $2,500 grant.
The winning employee is named Ambassador of the Year and their charity receives an additional $10,000. The program is open to any Wendy's Company employee who has been with us for at least a year.
This year was our best yet, with applications coming in from all over the country.
The Honorees
Holly Hykes, Randy Jennings, Betty Lawrence, Matthew Reis, Ryan Royse, Ryan Schalles, Will Shepherd, Shelly Thobe and Christy Webster were all honored because of their engagement in local (and some pretty unique) organizations.
This year's winning organizations  support important causes  like early childhood development, cancer research, children's heart health, feeding the hungry, childhood literacy and supporting children with special needs, and some of our winners have spent decades serving these organizations.  For example, Betty Lawrence has been involved with Tabernacle of Praise for 59 years, and Randy Jennings has supported the Colonial Virginia Boy Scouts of America for 43 years!  We believe that kind of dedication is rare and we are so proud of our employees for balancing both work and philanthropic initiatives.
Many of these employees also use their own unique skills to support their chosen organizations.  Ambassador Christy Webster had prior horsemanship skills before her involvement with Willow Ridge Therapeutic Riding Facility, so because of her level of personal experience with horses, she was asked to assist with special events at the facility and work one-on-one with the children and animals. 
Choosing a single winner from this amazing pool of candidates is no easy task. Our selection committee, which includes all prior Ambassadors of the Year, selects the one applicant whose passion and dedication shines above the rest. 
This year, we named Jimmy Behrens as our Community Ambassador of the Year for his long-standing and tireless volunteerism with the Levittown Fire Department.
The committee looks forward to recognizing Wendy's employees annually for their work to give something back to their communities.  We look forward to sharing more news of our 2016 Ambassadors…in 2017.
Are you a former winner or is your organization one of the more than 60 which has benefited from a Wendy's Community Ambassador Grant? Tell us about it in the comments section.
Chat soon,
Bry