Wendy's Employees Give Something Back
Meet Stephanie Shaw, our 2018 Community Ambassador of the Year
Read time: 1 min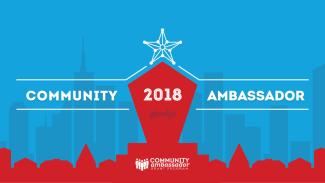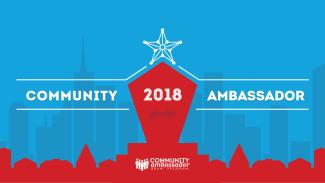 April is National Volunteer Month: a 30-day celebration for volunteers who use their time and talents to make our communities stronger. And each year, Wendy's honors our brand value 'Give Something Back' by recognizing ten company employees for exceptional volunteerism through our Community Ambassador Grant Program.
Even though we named our Community Ambassadors in March, we thought we'd celebrate our #1 volunteer, who we call our Community Ambassador of the Year, during National Volunteer Month.
Meet Stephanie Shaw: Wendy's Vice President of Enterprise Solutions & Analytics. Stephanie has dedicated countless hours serving Alvis, a nonprofit human services agency that provides treatment programs and resources to individuals and the families of those involved in the justice system to help turn their lives around. Stephanie sits on the Alvis board of trustees, is the co-chairperson of the organization's annual Evening of Light fundraiser and is the chairwoman of the IT sub-committee. In other words, she's a total volunteer rockstar.
We're proud of Stephanie for supporting such a worthy cause and we're delighted to recognize her leadership and service to Alvis with the Community Ambassador of the Year honor.
Watch below to learn more about Stephanie, Alvis, and why working for Wendy's and supporting Alvis gives Stephanie the opportunity to bring her best self to work:
Get to know Stephanie Shaw, Wendy's Vice President of Enterprise Solutions & Analytics, and see how she's supporting her community through her work with Alvis.