Food Safety is the First Ingredient at Wendy's
This World Food Safety Day, Learn More About Our Approach to It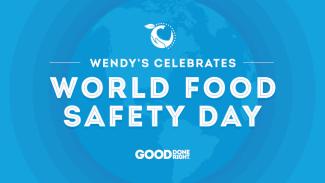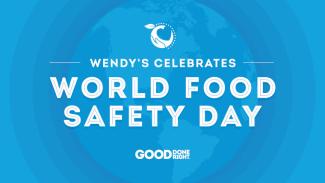 Today is World Food Safety Day, and at Wendy's®, we are squarely focused on upholding our unwavering commitment to a clean, food-safe environment. In fact, we are so dedicated to safe food that we're turning World Food Safety Day into World Food Safety Month, with a plan to share educational articles and materials with our employees and franchisees about Wendy's approach to food safety and the initiatives we have underway to continue to raise the bar.
Wendy's was founded on the premise that Quality Is Our Recipe®, and food safety is the foundation of quality. As I started to think about how to celebrate today, I wanted to hear first-hand from Wendy's in-house Quality Assurance and safety leaders about how Wendy's delivers on this non-negotiable requirement in our supply chain and restaurants every day.
This year, the WHO's World Food Safety Day theme is "Safe food today for a healthy tomorrow." I invite you to read more from Wendy's Quality Assurance (QA) team below about how this theme underscores the fact that production and consumption of safe food has immediate and long-term benefits for people, the planet and the economy.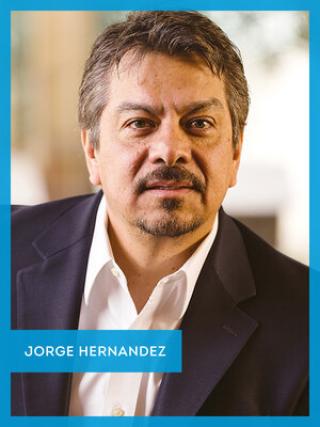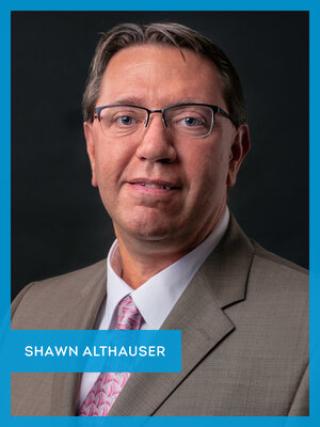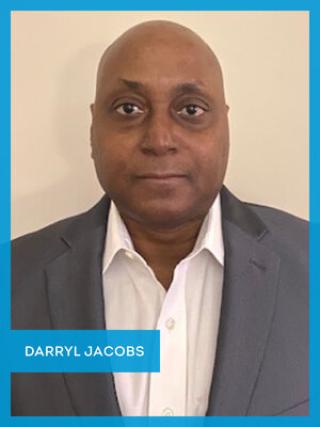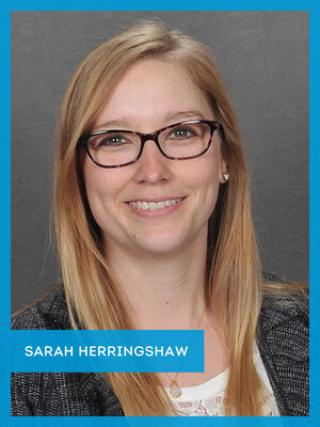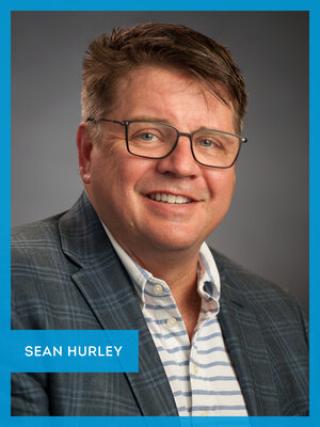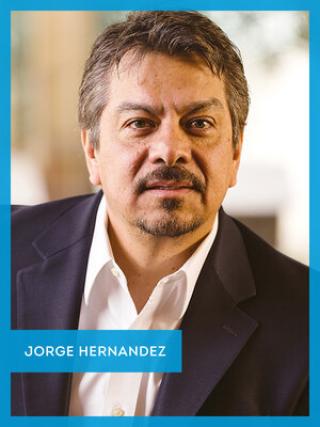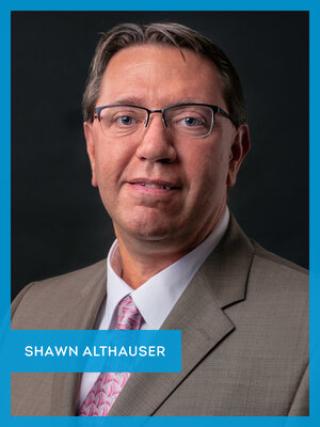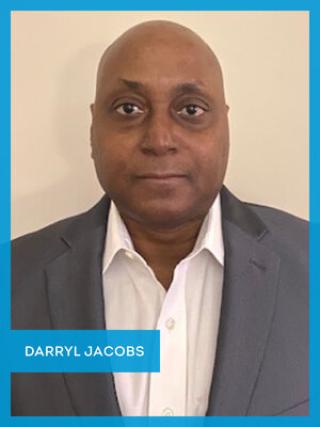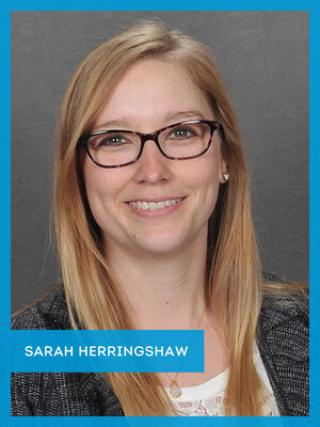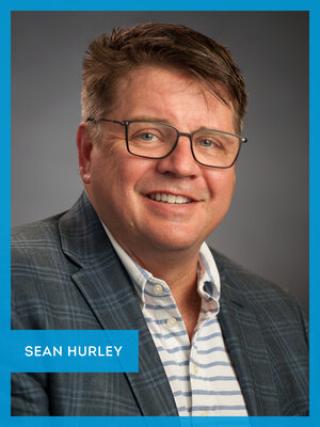 Question: How does food safety fit within Wendy's corporate responsibility platform, Good Done Right?
Jorge Hernandez, Vice President, Quality Assurance: Good Done Right is our guide to how we conduct responsible business, and it includes our commitment to fresh food that's not only high quality and delicious, but also safe, traceable and from responsible sources. To uphold that commitment, we must have a strong food safety culture, both in our supply chain, and within our restaurants.
It starts with a top-notch team. Our QA department includes scientists, animal and agriculture experts and microbiologists, and is structured under three key areas: Product Compliance and Data Management; QA Restaurant Compliance; and Restaurant QA. In 2020, our QA team was made up of 17 people with an average tenure of 13 years with Wendy's. In 2021, our team has grown to 22 people whose wide array of experience in an ever-changing industry is key to our success.
No matter the changes in the industry though, our vision for food safety at Wendy's is simple: source high-quality ingredients and keep them safe through the supply chain and at our restaurants, for every single meal served every single day. By accomplishing this, we live up to our core value, Quality Is Our Recipe.
Question: How does Wendy's consider food safety and quality in the supply chain, as ingredients for our menu make it from farm to restaurant?
Shawn Althauser, Senior Director, Product Compliance & Data Management: Wendy's is very deliberate about our supplier partnerships. Our Supplier Code of Conduct ensures Wendy's culture of food safety starts at the source so that all Wendy's products are produced, packaged, held and transported under conditions that assure a safe, quality product.
Our culture of food safety is directly in line with the World Health Organization "Grow It Safe" and "Keep It Safe" directives, both of which are calls to action for this year's World Food Safety Day. A big part of growing food safely is working with our suppliers to ensure responsible on-farm practices. Wendy's recently announced a goal to further advance our long-standing responsible sourcing practices, committing to responsibly source [1] our top 10 priority ingredients including beef, chicken, lettuce and more by 2030.  
We're also well-versed at keeping food safe. Wendy's is a long-time leader in the development and execution of quality processes and initiatives that are focused intensely on providing a safe and wholesome food supply. Over the past five years, Wendy's has invested in an innovative digital system called WeSafe. It streamlines the supply chain data tracking process needed for our quality assurance program. This system integrates all the unique data streams that measure the status of key menu items as they make their way to our restaurants. For example, our trucks have GPS (Global Positioning System) monitoring systems with alarms to confirm the right temperature. Or, take our lettuce grown in the U.S. for instance: not only can we quickly trace back the lot code to an individual growing field, but we can even tell you who picked it. In 2020 alone, more than 11 million data points were uploaded into WeSafe.
Jorge Hernandez: This level of traceability is truly game changing. Wendy's does not own or operate any supply chain or manufacturing operations, so we absolutely cannot tackle this alone: we partner with suppliers we know will help us deliver the high-quality food our customers expect. Traceability allows us to follow the movement of an ingredient through all steps in the supply chain.
We're actively exploring new avenues from farm to restaurant to get as far back in our supply chain as possible, including technologies like blockchain, an innovative technology that creates reliable, unalterable records across the supply chain. Wendy's is working with industry partners to test the use of blockchain technology to track and trace some of our Applewood smoked bacon through the supply chain—a pork industry first. The coding in our cases of bacon links directly back through every step of the Wendy's supply chain to provide visibility and validation of progress on animal welfare and care, including antibiotic use, the phase-out of gestation stalls and other key factors.
Question: What are we doing in Wendy's restaurants to support keeping food safe?
Darryl Jacobs, Director, QA Compliance: Restaurant team members are trained on food handling protocol such as maintaining proper temperatures of ingredients, conducting personal hygiene steps and avoiding cross-contamination.
To enforce protocol and ensure that restaurants are in top shape, we conduct Food Safety Assessments (FSAs) and partner with third-party experts to bolster these efforts. We recently expanded our relationship with global hygiene and safety expert Ecolab®. Their EcoSure® division is helping us continue to raise the bar on operational excellence through their sophisticated public health technology and best-in-class safety benchmarking. Their team is truly immersed in our culture and helps us conduct the FSAs in a meaningful, true-to-Wendy's way, to help our restaurant teams maintain best practices.
Sarah Herringshaw, Director, Restaurant QA: The FSAs equip our team with great "boots on the ground" data that we can analyze and assess. We look at the data on a global scale, but we structure our team with divisional support so we're close to every restaurant and able to give personalized, hands-on coaching and training. The aim is to stay ahead of the curve and always ensure Wendy's is the best it can be.
Question: World Food Safety Day is focused on how food safety impacts the future of people, the planet and the economy. How is Wendy's bringing its core value, Quality Is Our Recipe, to life internationally?
Sean Hurley, Director, International Supply Chain QA: Our goal is to ensure that, when you enjoy a Dave's Single® in Columbus, Ohio, you're going to get equal enjoyment—and safety—as when you enjoy that product in Christchurch, New Zealand. We follow the same specifications that we do in the U.S. for all our products worldwide. As Wendy's grows, having a global approach to food safety and quality is increasingly important. We are expanding work with suppliers in multiple markets as well as ensuring our processing establishments outside the U.S. have global third-party food safety accreditation.
Jorge Hernandez: At the heart of our food safety commitment are the people who love Wendy's great-tasting food. No matter where in the world you visit Wendy's, we want you to have the best dining experience at the highest standards. For us, this means high-quality food, produced responsibly, and delivered transparently so you can feel good about eating from our menu and serving our food to your family.
To read more about Wendy's Quality Assurance history, visit this previous Square Deal Blog post. Thank you for your confidence in Wendy's food—we're proud to serve you.
[1] We are in the process of developing environmental and social criteria to define what responsible sourcing means for each food category. The criteria will be informed by a lifecycle assessment of our priority food categories, our Animal Care Standards Program, and a human rights risk assessment and through collaboration with key supply chain partners and stakeholders. We will use the criteria to understand our current status, set new targets and demonstrate progress and transparency through reporting.