How Charlie Davis Overcame Adversity to Become a Wendy's Franchisee
The Inspiring Story of How a Manager Became a Franchisee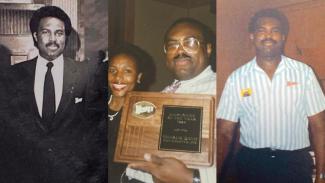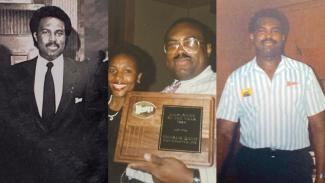 Growing up in South Carolina in the mid 1970s, Charlie Davis and his friends would go to a restaurant across the street from school for hamburgers.
His white friends would walk in through the front door to order.
"But I couldn't even go inside to order the food," says Charlie. "I had to go around back to the window and order a hamburger if I wanted one."
Four decades later, Charlie is the new owner of four Wendy's restaurants in Albany, Georgia, a city of 75,000 people in which the vast majority are Black. Albany is also home to Albany State University, a well-respected Historically Black College with more than 5,000 students.
"I'm eight weeks in as an owner and it's going really well," Charlie says. "We've been able to achieve record sales that haven't been broken since 2015-16. We just had a record week for the company. That's been my main goal, to get some excitement and belief in that."
"All of the restaurants were Image Activated in the last couple of years, so that was a huge positive coming into this," he adds. "My goal at this point is to build on what I have and maybe in a year or so expand and acquire more restaurants, but for now it's about building a solid foundation."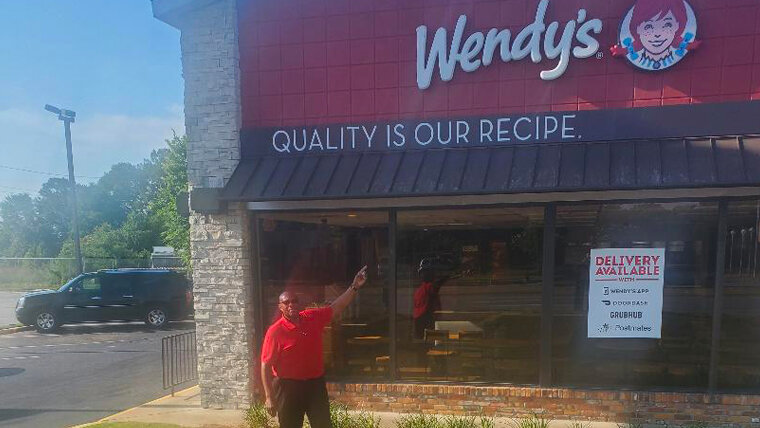 Charlie's History with Wendy's
While Charlie is a new franchisee, he is not new to Wendy's. In fact, he has built a Wendy's career over four decades that is admirable.
He started as a young Assistant Manager in Lake Charles, Louisiana in 1982, then steadily worked his way up: General Manager, then District Manager, then Director of Operations for company restaurants and various franchisees.
For the last 11 years, he worked for Wenmarr, spending the last six of those years as a Director of Operations for whom he oversaw 22 restaurants and led a team of four district managers in the Atlanta DMA.
Beneath all of that success, though, burned an ultimate desire.
"Even though I was climbing the ranks, I still only had one dream – to become a Wendy's Franchisee," he says.
But funding and lack of support was a challenge over the years – until late last year, when Charlie's longtime friend and Wendy's mentor, Larry Robbins, approached him with the idea to buy the four Albany restaurants.
"I first met Charlie in 1994 when I became the President of Wen-Atlanta, LLC," says Larry, who is now CEO of Wen-Robb and a franchisee with multiple locations. "He was working as a fast-track District Manager and, within 30 days, I was so impressed with him that I promoted him immediately.
"We have stayed in close touch over the years – Charlie even helped me develop three new restaurants for Wen-Robb at one point," Larry says. "So, when this opportunity in Albany came up, I realized that maybe I could help Charlie, just like someone had helped me."
Charlie's new restaurants will be known formally as "Wen-Albany LLC" and Charlie will be the majority owner in partnership with Larry and his Director of Operations, Bob Zahn. The plan is for Charlie to take full ownership after five years and become CEO.
Charlie is focused on building the culture at his restaurants – and building key relationships with members of the Albany community, which he says has helped drive excitement and the record sales.
"When I look at where I started from as a kid in South Carolina in the late 60s and early 70s and all the discrimination, it really chokes me up," Charlie says. "Who would have never known I'd own a restaurant one day?"
Editor's note:
To demonstrate our commitment to supporting youth, social justice, and education in the Black community, Wendy's began supporting the Thurgood Marshall College Fund Leadership Institute in 2019, which provides students from Historically Black Colleges and Universities with scholarships and development opportunities, and last year created new partnerships with the Columbus Urban League and the YWCA.
Wendy's also supports WeBERG, the Company's Black Employee Resource Group, whose mission is to elevate cultural awareness, inclusion, and growth amongst Black employees in all aspects of the business and community, leveraging the strength of allyship. WeBERG creates a space for Wendy's employees to dive deeper into issues of injustice, address and acknowledge unconscious bias, and partner to elevate Black communities. WeBERG also highlights opportunities like Charlie's, because representation matters and creates passageways for closing the wealth gap for Black families.
To learn more, please visit Wendy's recently released 2020 Corporate Social Responsibility Report