IWD 2021 Inspiration from Wendy's Leaders
Learn how three leaders at Wendy's are celebrating International Women's Day 2021 and contributing to our global growth.
Read time: 1 min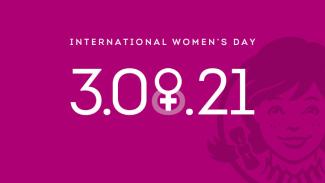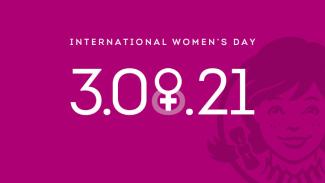 International Women's Day is an annual celebration that recognizes and honors women's achievements across all backgrounds and helps forge a more inclusive world. What I love about International Women's Day is that it is not specific to any country, culture, or population. Rather, it is a collective call-to-action for us to make a positive impact for women around the world. 
As a leader, I am passionate about women's advancement and equality in the workplace. I have the great privilege of leading the Wendy's® International business and helping our teams unlock their full potential to deliver accelerated global growth. To achieve this, I believe it starts with creating a winning culture and mindset. Together, we must encourage one another to speak up, celebrate our unique qualities and perspectives, and invest in each other's learning and growth.
In recognition of International Women's Day, I have asked three stand-out women at Wendy's to talk about what International Women's Day means to them, how Wendy's is making a positive impact on their growth and development, and what excites them about the future.
Gina Diaz – Supervisor, Customer Care Operations: Gina leads a team of 15 Customer Care Advocates who support Wendy's restaurants in the U.S., Canada, Puerto Rico, and Bahamas.
Hayley Kianoff – Sr. Specialist, International Culinary Innovation: Hayley is responsible for leading product innovation and elevating our menu and product quality for the International business.
Sophie Chogovadze – Manager, International Marketing: Sophie's role is to develop, implement and lead strategic marketing programs to grow the Wendy's brand, increase sales and customer engagement and achieve profitable growth across the Middle East, Central Asia, Africa, New Zealand and India.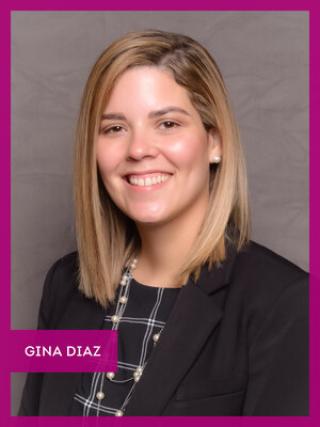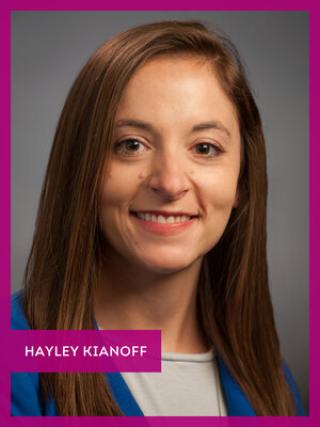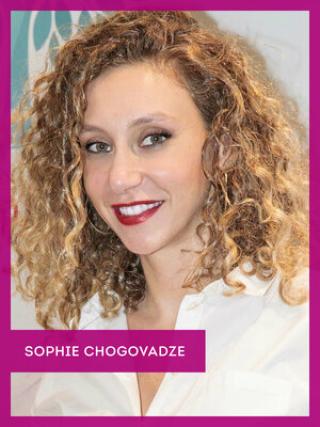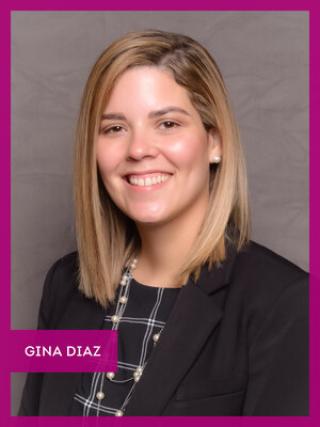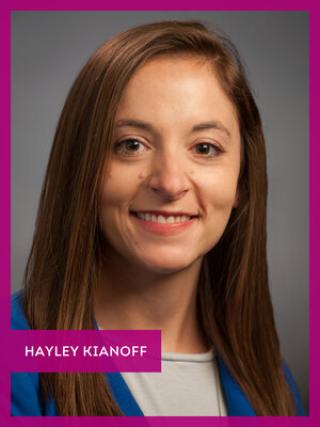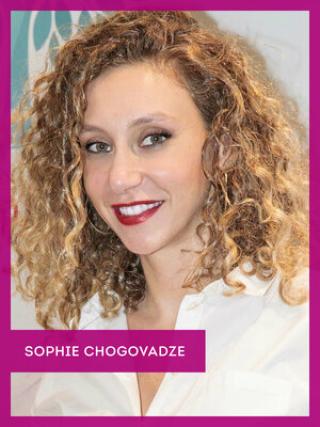 Describe what International Women's Day means to you. How will you be celebrating this year at Wendy's?
Hayley: International Women's Day is an opportunity to celebrate and recognize the impact women have on the world. Women who feel empowered and supported in both their personal and professional lives, thrive. This year, I will celebrate and recognize the amazing women I have the honor of working with, so they know their work and achievements are vital to Wendy's success.
Sophie: International Women's Day is a big celebration in Dubai, United Arab Emirates, which is where I work, as well as in the Republic of Georgia, which is where I am from. It is an opportunity to recognize, honor and celebrate the important and impressive achievements of women globally. It is about supporting and encouraging all women around the world who play extraordinary roles in their families, workplace and communities.
This year, I plan to email my female colleagues around the globe to remind them about their superpowers and visit Wendy's restaurants nearby to thank all female team members for their contribution with a bouquet of flowers, which has a symbolic meaning in this region of the world. I am also excited to spend time with my children and watch a movie showcasing a strong female lead.
How do you directly contribute to Wendy's plans for accelerated global growth?
Gina: Part of my role is to work with a cross-functional team of international franchisees to ensure they are delivering the best experience to Wendy's customers. By creating a best-in-class customer experience, we are creating brand loyalists globally, which will help Wendy's expand into new markets.
Sophie: My role is to develop and lead marketing efforts that meet the business goals of our Company and our franchisees. This includes uncovering marketing opportunities in new and existing trade areas, developing and executing a vision and strategy for Wendy's international markets and working closely with cross-functional team members to make sure Wendy's is performing above and beyond our growth targets.
To achieve accelerated global growth, Wendy's must continue to invest in our people and teams. How has the Company supported your own development goals for personal and professional growth?
Gina: I've had tremendous support and many opportunities to work on my personal development during my five years at Wendy's. I truly believe that our leadership team genuinely cares, trusts and recognizes my hard work. From offering multiple programs tailored to women's development, to listening to my ideas and fostering a culture where I can feel comfortable and empowered to make changes – it all ties back to Dave Thomas' core values and the Company's commitment to invest in our personal growth. 
Hayley: I love to travel and experience different global cuisines, and I was always curious about Wendy's international business. So, a few years ago, I was guided by my manager to put international learning on my Individual Development Plan. When an opportunity became available on the International culinary team, my manager encouraged me to go for it! Moving to the International business has been a huge growth experience for me both professionally and personally, and I am so appreciative to have supportive management and mentors along the way.
When you think about Wendy's plans for global growth in 2021 and beyond, what excites you the most?
Gina: I've always thought of Wendy's as a global brand. My first memories of visiting a Wendy's restaurant are from growing up in the Dominican Republic, and as a child, I looked forward to our family trips to our nearest Wendy's. I grew up viewing the Wendy's brand as an icon, so I'm excited for children and families around the globe to create the same memories by visiting their local Wendy's restaurant as we expand our geographic footprint internationally.
Hayley: To achieve our vision of becoming the world's most thriving and beloved restaurant brand, we have to be present around the globe. As we enter into new markets, I love being able to research (and taste) local cuisines, understand customer behavior in that market and determine how to adjust certain menu items accordingly. For the markets where we currently have restaurants and want to continue to grow, new restaurant designs might require some re-thinking how we operate in the kitchen. It's all a big puzzle that I am really looking forward to solving.
Sophie: Wendy's is a challenger brand and the face of our brand is a female. We deliver fast food done the right way where other restaurant brands have let customers down. I am so passionate about driving the business to the next level and I'm excited to introduce Wendy's to the rest of the world. My team has the opportunity to give customers of different backgrounds, nationalities, and cultures access to Wendy's, and I want everyone who visits our restaurants to fall in love with our iconic brand and fresh, craveable food.
What's your favorite Wendy's menu item?
Gina: The churro fries that we sell in Puerto Rico are delicious! But, spicy chicken nuggets will always be my favorite.
Hayley: An international top contender is the Dulce De Leche Frosty®. It's the perfect craveable, rich and creamy treat. But my all-time favorite will always be spicy chicken sandwich (and I have yet to meet a spicy chicken LTO that I have not liked)!
Sophie: I'm a flexitarian, so I crave Wendy's delicious vegetarian burgers that are available in India. But I can never resist a Frosty!