Message from Wendy's President & CEO: Being an Advocate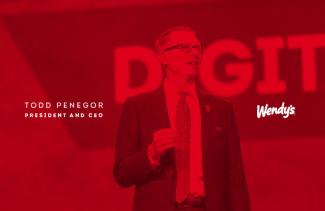 For the last three months, we have been living with and navigating a global pandemic. Many in our communities have been personally impacted and we have all been touched in some way. Throughout the pandemic, we've often heard "we're all in this together." That statement has never been more true and we all need to come together to strengthen our communities.
This week, we witnessed the unspeakable tragedy of George Floyd being killed in Minneapolis as the world watched. It was another death in a pattern of despicable events that have happened far too often, and it has spurred worldwide demonstrations. For all who respect life and value equality, we hope that there will soon come a calming to the unrest that so many communities are experiencing today. At the same time, we understand the outrage and raise our voices to say that enough is enough. We can't achieve change on our own, but we do need to be part of the solution.
We do not have answers for unraveling centuries of racial bias and oppression. What we can do is not remain silent and state clearly that bigotry has no place in our community. Our Wendy's values demand that we Treat People with Respect and Do the Right Thing – these same values are how many of us were raised in our families and faiths.   
Growing up, there was not a lot of racial diversity around me. As I grew in my business career, I have seen how diversity makes us all stronger, both as a society and a business community. My family and I spent the weekend talking and are appalled by the loss of George Floyd and the larger societal challenges that face us. I also recognize that my family and I possess a privilege due to the color of our skin that people of color do not have. While we empathize and grieve with our Black neighbors, we also know that we do not walk in the same shoes. What my family can do, and what all of us in the Wendy's family will do, is to advocate for a future of equality and safety.
In the coming days, I am meeting with our leadership team and other members of the Wendy's family to listen and learn how we can be better advocates for change and find our role in the healing that is still to come. We must continue our journey to advance diversity and inclusion and respect for all. Together, we can make a difference.
Sincerely,
Todd