How Wendy's® Makes a Perfectly Hot & Crispy French Fry
See the story behind why we changed our fries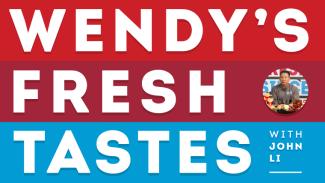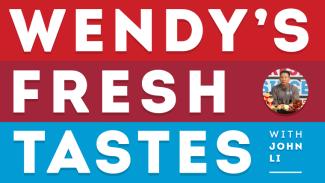 I'm proud to declare that it's a new day for fries at Wendy's thanks to our new Hot & Crispy Fry.   
Fries have always been a priority at Wendy's®, and since I started at the company over three years ago, we've been relentless in the pursuit of creating the perfect fry. You could say it's been a Fry-ority of mine.
Once we realized Wendy's needed to rescue customers from their fry disappointments, my team and I decided to channel the same energy we bring to our one-of-a-kind Made to Crave sandwiches into this coveted side. Let's face it — the potato is a blank canvas for some of our favorite foods, and a French Fry should be anything but basic.
The process was a balance between art and science, as we meticulously developed a new fry standard–one that retains heat and maintains its crispiness longer. We balanced the cut of the fry and kept the skin on the potato to show off the most important ingredient, helping drive that mouthwatering, gotta-have-another-one flavor. After testing about 20 different cuts and shapes, we are confident that we have a fry that's a cut above the rest.
The redefined Hot & Crispy Fry, which debuted late last year, delivers fluffy potato flavor in the center and a sprinkle of sea salt on the well-seasoned outside, leaving you with a satisfying and audible "crunch."
Check out my new Fresh Tastes video to learn more about the anatomy of an impeccable French Fry and what makes Wendy's fries a cut above the rest!
And don't worry, we ensured this new fry would stand up to its most important challenge: a dip in our new Strawberry Frosty®.
Ready to try it yourself?
Now that you've got the rundown on Wendy's new hot and crispy fries, what are you waiting for? Head to your nearest Wendy's, place an order through our mobile app or your preferred delivery partner to get your fry fix ASAP! And don't forget, you can earn points toward your favorite Wendy's items with Wendy's Rewards™ via our mobile app.