Wendy's Boo! Books Are a Halloween Deal That Gives Back
Boo! Books for free Frosty treats that support foster care adoption. That's scary good.
Read time: 1 min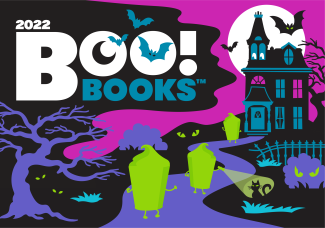 This HalloWEENDY'S, we've got all the tricks and treats to help you avoid the candy shortage AND feel good doing it!
Wendy's® Boo! Books™ are back for another #SpookySeason, ensuring no ghouls or goblins will leave your doorstep empty-handed. For just $1 each, you'll bag FIVE coupons for free Jr. Frosty® treats—no tricks here! 
Move over full-sized candy bars, Boo! Books are here to win the hearts of your trick-or-treaters. In addition to being an easy way to enjoy five free Jr. Frosty treats*, these special coupon books raise critical funds for Wendy's charity of choice, the Dave Thomas Foundation for Adoption®. Last year, the Wendy's system raised nearly $6 million for the Foundation just from selling these coupon books in our restaurants. Funds raised from the sale of Wendy's Boo! Books benefit the Foundation's signature programs including, Wendy's Wonderful Kids®, which helps to find permanent, loving families for children who have been waiting in foster care the longest.
Whether you're searching for a Halloween candy alternative or just want to enjoy a couple free Frosty treats in your life, Boo! Books are super easy to purchase. Simply head to any Wendy's restaurant from now through October 31, 2022 and request one at the counter or in the drive-thru. You can also order via the mobile app or through Wendy's self-order kiosks—just add your Boo! Books to your order from the "Give Something Back" category. The free Jr. Frosty coupons are good to use until the end of the year!
If you'd like to order a bulk supply of Boo! Books for your neighborhood trick-or-treaters, or any other reason, you can order via the Foundation's order form.
Now that you're all set for the spookiest time of year, feel free to tweet us @Wendys and share how you enjoy your Boo! Books this Halloween!
*At participating U.S. Wendy's restaurants while supplies last. 85¢ of every $1 coupon book sold from 9.5.2022  –  10.31.2022 will benefit the Dave Thomas Foundation for Adoption. Coupons valid from 9.5.2022 – 12.31.2022.