Wendy's Further Reduces Antibiotic Use in Animals
How We're Tracking Against Our Long-Term Goal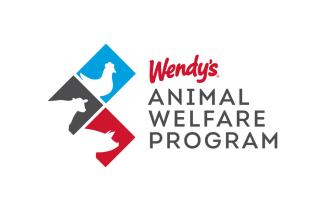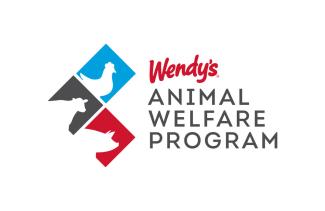 In 2016, we set a long-term goal to phase out the routine use of medically important antibiotics on the farms that supply us.
This is a difficult goal to accomplish. The easier route would likely be to set an arbitrary date when we'd like to meet this goal, tell our suppliers to deal with it and hope for the best. But we don't think that would drive real change and that's just not our style.   
We don't cut corners when it comes to food or doing the right thing, which, in this case, means phasing out the routine use of antibiotics in our supply chain and ensuring the animals in our supply chain are raised and cared for humanely.  We feel a responsibility to protect against the overuse of antibiotics but we also have a responsibility to advocate for animals to be treated when they are sick.
What does this journey look like from start to finish?
Build traceable supply chains by going back to the source of each of our proteins so we can better understand and shape specific animal care practices.  We have full visibility in our chicken supply, and we have made strong progress in beef and pork as well.

These efforts are rooted in the journey we began nearly 50 years ago – making choices in flavor and quality to be a leader in the quick service restaurant industry ("QSR"). For beef, Wendy's uses younger (42 months or younger), U.S. grain-finished beef cattle raised specifically for high quality beef grades such as USDA Prime, Choice and Select; not older dairy or beef producing cows. Not only is this a quality advantage to our customers, but because they're younger, we also believe that these animals had less time to need, or receive, antibiotics. For pork, we use market hogs raised for sausage and bacon; not sows (or mother pigs) raised for breeding.

Partner with progressive producers to improve supply chain practices, including eliminating or reducing routine antibiotic use.

We've sought out progressive producers in beef and pork who are helping us find ways to reduce antibiotic use through piloting and researching antibiotic alternatives, like probiotics, improved husbandry practices, vaccines and more, and who have the traceability systems in place (see step 1) to enable the testing and learning.

Make it stick by verifying and auditing evolving best practices to ensure they are sustained.

It is these same producers who have added to Wendy's leading animal welfare auditing practices by adopting best-in-class standards and making them verifiable (more here on the Progressive Beef program that our consortium of beef producers brought to life).

Continuously drive progress and share our results enabled by our traceable supply chain and network of progressive partners. Here's a look at our progress:

Chicken:

We have eliminated all antibiotics important to human medicine from chicken production. All chicken raised for our restaurants today meets this requirement and is process verified by the U.S. Department of Agriculture (USDA) to ensure compliance.

Beef:

In just a few years, the medically important antibiotics routinely used by our beef suppliers have been greatly reduced by 20%, with about a third of our beef suppliers cutting back. While this is just a start, it's real progress, and not that long ago we were hearing this couldn't be done.

Pork:

We've identified and partnered with a group of progressive pork producers who are actively engaged in on-farm research to drive continuous improvement in animal health and welfare, antibiotic use and environmental sustainability. These producers have invested in technology that provides traceability throughout their production system, allowing them to measure the results of their on-farm research programs.  As our partners in this journey, these producers actively share their results and learnings with us to help shape our strategies and drive improvement across our supply chain and industry.

On antibiotics, we are already seeing a reduction in the use of antibiotics important to human medicine (and antibiotic use in general) in our supply from these producers. They have eliminated all antibiotic use for growth promotion, and instead only use these for therapeutic use under the direction of a veterinarian. Additionally, one of these producers was able to eradicate mycoplasmal pneumonia, one of the most common respiratory diseases in pigs, entirely from their farms through vaccines and management practices – cutting out an entire instance for the use of a medically important antibiotic. We are excited to continue our partnership and progress with these producers and will be working with a subset of these producers to review and analyze antibiotic use data they've been collecting over the past few years to help us identify further learnings and trends.  We will report out our findings by the end of 2020, and translate those insights into goals in 2021.
We are proud of our efforts, and we commit to sharing and reporting out our progress toward our vision on an annual basis, including progress updates in our annual report and blog communications – like this post.