Wendy's People Helping Wendy's People
Sometimes You Need a Helping Hand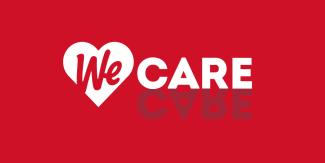 Right around this time last year, millions of people in Texas and Louisiana were recovering from the aftermath of Hurricane Harvey, the first major hurricane to make landfall in the United States since 2005. Shortly after Harvey, Hurricane Irma, the most intense hurricane to strike the continental U.S. since Hurricane Katrina, made landfall in Florida. And just when we thought it was all over, Hurricane Maria, now considered the worst natural disaster on record to affect Dominica and Puerto Rico, hit in mid-September. 
As a global restaurant system with more than 6,600 locations around the world, there's always a chance that members of the Wendy's family may be affected in some way when a natural disaster strikes. The 2017 hurricane season was devastating to so many people, many of whom were connected to Wendy's restaurants in Texas, Louisiana, Florida, and Puerto Rico (yes, there are 76 Wendy's restaurants in Puerto Rico!). As we watched the devastation from these events unfold, we knew we needed an avenue to support our Wendy's family members.
In December of last year, Wendy's launched WeCare: an employee assistance fund designed to provide short-term financial assistance to members of the Wendy's family experiencing financial need due to federally or state-declared natural disasters. We're proud to offer this new benefit to our system and hope that WeCare will be a straightforward way for Wendy's people to help Wendy's people during difficult times.
The Story Behind WeCare
Of course, we did our due-diligence before launching WeCare. Early in the process, we connected with one of our franchise organizations, Hamra Enterprises, that started their own employee assistance fund almost eight years ago. Called the Hamra HERO Fund, HERO stands for Hamra Employees Reaching Out. It was created as an emergency relief fund, funded by employees for employees and matched by Hamra Enterprises, to serve all Hamra employees by lending a helping hand during the challenging times, which is exactly what we set out to do with WeCare.
Since its inception, 600 Hamra Enterprise employees have received assistance from the HERO Fund. I recently connected with Magreta, a team member at a Hamra Enterprises Wendy's restaurant in Revere, Massachusetts, who has received assistance from the HERO Fund. Magreta was eager to share her story and incredibly thankful for the support Hamra and her fellow Hamra team members have given her. 
We hope you're as touched as we are by Magreta's story, and like the Hamra HERO Fund, we hope Wendy's new WeCare Fund will bring a sense a relief to our family members who are negatively impacted by natural disasters for many years to come.
 A few years ago, Hurricane Matthew struck Haiti and my mother lost her house. She was left with nothing, and I had very few resources to help her. Then, two weeks later, my father passed away. I wasn't sure how I was going to purchase a plane ticket to attend his funeral.
During this difficult time, I was able to lean on my Hamra family. The HERO Fund administrator helped me with my application and I received a grant. That grant paid for my plane ticket to my father's funeral and also helped with the funeral expenses. Being able to attend his funeral with my siblings and extended family meant the world to me. 
The Hamra family was so great during the entire process. In fact, I've never worked for an organization that offered to help me during a difficult time. I will be forever grateful to Hamra and I'm committed to helping the organization in any way that I can. I am thankful every day to work for a company that cares so much about their people.
To learn more about WeCare, or to donate to the Fund, visit www.wendyswecarefund.com.