Wendy's CEO Todd Penegor: Where We're Going in 2019
A Look at What We Did and What's in Store
Read time: 1 min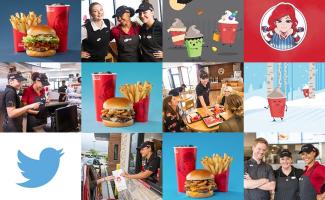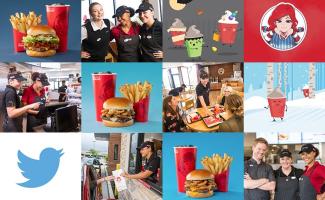 Todd Penegor, Wendy's CEO, spent time reflecting on the past year as well as where the brand is headed in 2019.
It feels like 2018 ended ages ago, but with our quarterly earnings announced today, we formally closed the books and are excited to turn the calendar to 2019. This is the year of our 50th anniversary and our mission continues to deliver on the same one Dave Thomas had when he opened his first Wendy's restaurant in 1969: to craft delicious, quality hamburgers made from fresh, never frozen* beef, and serve them fast in a clean and comfortable environment.
Dave founded Wendy's because he was tired of the ways others in the fast food industry were cutting corners. He wanted to serve a hamburger the right way. To remain competitive, he knew his hamburger had to be the freshest and best-tasting hamburger in the market. Dave was a visionary. He figured out a way to give the customer far more value in terms of taste and quality, and he worked with a local supplier to bring fresh beef to his restaurant at 257 East Broad Street in Columbus, Ohio, every single day.
Back then, the fresh beef patties were pattied by hand in the restaurant, and that's where Wendy's trademark square patties first came to life. Many people ask me why Wendy's hamburger patties are square. Well, they're square so they're bigger than the round bun they're sandwiched between and we never cut corners in our restaurants. Dave believed that in every bite of a Wendy's hamburger the beef should be seen, delicious and full of flavor.  
So here we are, 50 years later. Still doing things the Wendy's way. While the competition might be trying to keep up with our fresh, never frozen beef, frankly, they're a bit behind the times. Our sourcing, quality, charm, and aspiration to give back to the communities where we do business are inherent in our DNA.
In anticipation of this milestone, the team has been at work in our innovation center crafting some truly craveable and unique menu items, like our new Made to Crave cheeseburgers. This trio has been causing a buzz since early February for good reason. They're packed with flavor and true to Dave's original vision for Wendy's: fresh, quality ingredients and food made right by a team who takes pride in what they're serving.
And we wouldn't be Wendy's without family. The Wendy's family stretches far and wide, and at all levels we're committed to upholding Dave's values and treating our team like just that, family. From lending a helping hand to the team members who may have encountered hard times via Wendy's WeCare program, to recognizing our top 200 General Managers (GMs) who keep things going day-in-and-out, Wendy's wouldn't be what it is without Wendy's kind of people.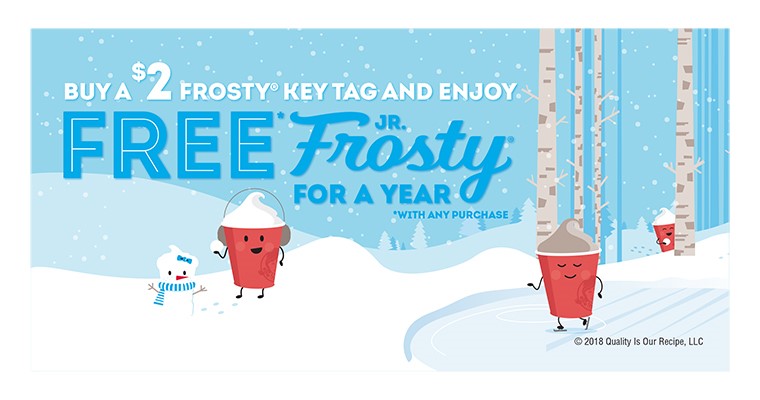 At Wendy's, we also believe it's important to give back to the communities we serve. From 2017 - 2018, Wendy's raised more than $18.7 million for the Dave Thomas Foundation for Adoption (DTFA), which brings the total raised for the DTFA by the Wendy's system to more than $200 million. These fundraising efforts support the DTFA's Wendy's Wonderful Kids program, which is dedicated to finding permanent, loving homes for children in foster care.
As a direct result of Wendy's Wonderful Kids, more than 8,000 children in the North American foster care system have been adopted. Thanks to Dave's long-lasting and passionate support for taking care of children in the foster care system, supporting foster care adoption has long been a passion of Wendy's and you can bet we're not going to let up anytime soon!
BEING TRUE TO WHO WE ARE
And finally, Wendy's wouldn't be the Wendy's you know and love if we weren't having a lot of fun being who we are. Our favorite place to show our personality is on social media. We especially have a great time on the Wendy's Twitter handle.
We've always done things a little bit differently, but only to make our customers happy. So whether we launch an exclusive streetwear collaboration with Don C, or orchestrate a Fortnite attack against frozen beef in the gaming world, or even drop our very own mixtape - WeBeefin? – a five-track EP full of ingenuity and Wendy's unique sass, we strive to authentically connect with our customers, fans and friends. Did I mention we love a good Wendy's Twitter roast? If you're looking for our best roasts, we have you covered.
We also hit the road in our food truck to serve delicious, fresh, never frozen beef to hungry masses! We did this all last year as the official Hamburger of NCAA, and earlier this year, as the inventors of the modern-day drive thru, we brought the first ever Wendy's ski-thru to the side of Buttermilk mountain in Aspen, Colorado at ESPN's X Games.
There's nothing we won't do to bring all the fresh, never frozen beef to the people. Quality Is Our Recipe® is on the front of all our restaurants and we work hard to bring that to life every day.
Looking to 2019, we'll keep working to bring more Wendy's to more customers more often by being the best Wendy's we can be. From the continued addition of remodeled and more energy efficient restaurants, to our ongoing commitment to sourcing the best ingredients, we can't wait to continue proving We Got You™.
We are focused on creating joy and opportunity through our food, family and community in our quest to become the world's most thriving and beloved restaurant brand.
We're excited to serve you in 2019. Here's to another 50 years!
* Fresh beef available in the contiguous U.S., Alaska and Canada.