Dave Thomas Feat. in QSR Magazine's 20th Anniversary Issue
A True Role Model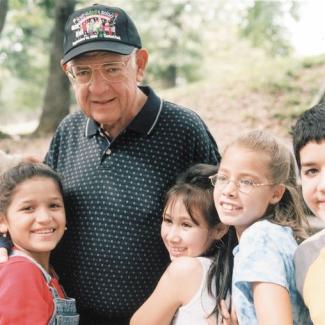 Here at Wendy's, we are so grateful to have a role model in our founder, Dave Thomas.  Not only was he one of the most successful and recognizable restaurateurs in America, he was a dynamic philanthropist.  Dave's success in business is outshined only by his work to raise awareness for foster care adoption and creating the Dave Thomas Foundation for Adoption (DTFA).  The DTFA is a national public charity, with a mission to find permanent, loving homes for children in the foster care system.  
Since 2004, more than 6,200 children have been adopted through the Foundation's signature Wendy's Wonderful Kids® program — a program that funds full-time adoption recruiters in every U.S. state, the District of Columbia and six Canadian provinces. 
We're very proud of all that Dave accomplished, so we're thrilled whenever we get a chance to talk about him.  Recently, QSR Magazine featured Dave and the DTFA as part of the publication's 20th anniversary issue.  They interviewed some of our franchisees and executives who shared stories about the lessons they learned from Dave, and how his values are brought to life each and every day.
We encourage you to check out the whole story on QSR Magazine's website.