How Wendy's Is Supporting the Black Community
Learn how Wendy's is donating money to support social justice, youth and education in the Black community.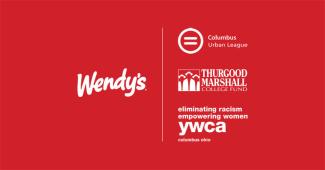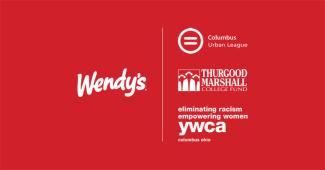 As a brand, we know that we can and must do more to support Black people and help break down the barriers they regularly encounter. We are committed to listening, learning, having thoughtful conversations, and actively supporting the Black community. We've begun this journey by amplifying Black voices on our widely viewed social media platforms like Twitter and Instagram, and partnering with organizations committed to eliminating racism and advocating for justice, equity and equality for all.
How are we doing this?
On June 3, we pledged to donate money to support social justice, youth and education in the Black community. As we make progress and take actions, we want to bring you along. We are making it a point to act both nationally and locally, because giving back and taking care of people in the communities where we operate is at the heart of what Wendy's stands for. We also believe change starts at home, and we want to be a model for the Wendy's system. We know that the best way to influence change is to leverage our unique brand assets. Our Columbus-area resources include our people and talents, not just monetary investments. We are looking for ways we can engage and support the Black community in Columbus through volunteering and donations, which also has the dual benefit of bringing employees together to learn.  
We said we'd share receipts and are proud that we continue to donate money and support the Thurgood Marshall College Fund (TMCF) as part of our partnership with the organization.  If you're not familiar, TMCF provides students from Historically Black Colleges and Universities (HBCUs) and Predominantly Black Institutions (PBIs) with scholarships, internships, jobs, and professional development. This is about building equity so the next generation will have better opportunities as they move through their professional lives. You may have caught their Twitter and Instagram takeover earlier in the month where we handed them the mic to shine a light on the incredible work they do. In case you missed it, below are some highlights.
This acronym #HBCU might be new to some of our followers, what exactly does that stand for?https://t.co/afDXa92aiC

— Wendy's (@Wendys) July 2, 2020
We're all looking for opportunities to continue supporting an initiative like this, how can some of our followers make a difference today?https://t.co/PENdl3CP59

— Wendy's (@Wendys) July 2, 2020
Beyond our work with the TMCF, we're also incredibly proud to share that we're fulfilling our commitment to fighting for social justice on a local level by supporting two new partners, the Columbus Urban League and YWCA.
The National Urban League is a historic civil rights organization dedicated to economic empowerment, equality and social justice. Through its mission to help Black and underserved communities, it offers a variety of support ranging from education and job training to housing and health. We're starting off in our hometown with support to the Columbus chapter (@CULempowering) where the funds will have an outsized impact. We look forward to sharing more about this partnership in the months to come.
The YWCA works to eliminate racism and empower women. Its programs, which currently serve two million individuals in the U.S. and 25 million worldwide, encompass gender-based violence, social justice, financial literacy and so much more. Our donation to the Columbus chapter (@ywcacolumbus) will sponsor the Activists and Agitators event on October 9 and invest in forthcoming projects with the organization that we'll share more about later this year.
As a brand, we are committed to putting in the work and ensuring we live our Values to Do The Right Thing, Give Something Back and to Treat People With Respect, both in our words and our actions. We know this is just the start. We stand with the Black community and look forward to sharing our journey.