How Wendy's Wonderful Kids Recruiters Find Homes for Kids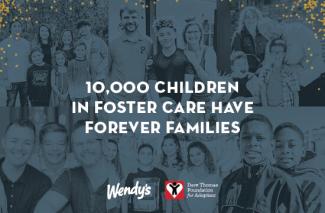 When you get familiar with the world of adoption, you form an appreciation for how complex it is. How many hurdles there are. And what kind of impact that has on real children, and real families.
Unfortunately, there is this idea floating around that children in foster care are simply "unadoptable." To this idea, we say: no way. Not a chance. We believe every child is adoptable and this great video by the Dave Thomas Foundation for Adoption® captures why this idea of unadoptable is unacceptable.
This is also why the Dave Thomas Foundation for Adoption, with the advocacy and support from Wendy's, created the Wendy's Wonderful Kids® program. It specifically funds full-time adoption recruiters across North America who focus exclusively on moving the longest-waiting children from foster care to adoptive families. With more than 250 adoption recruiters, Wendy's Wonderful Kids has topped 6,200 finalized adoptions.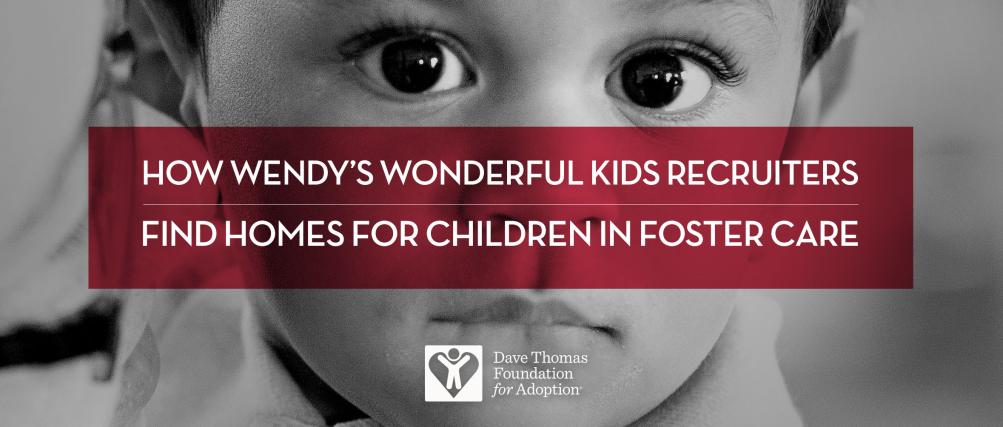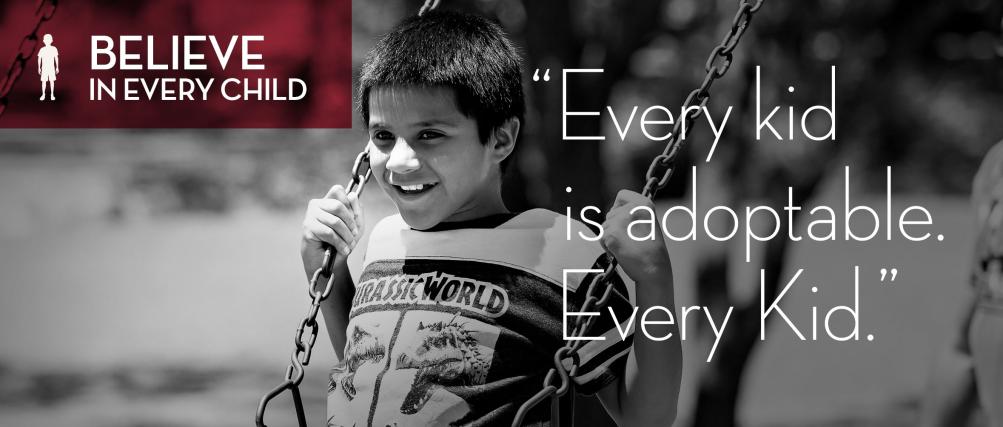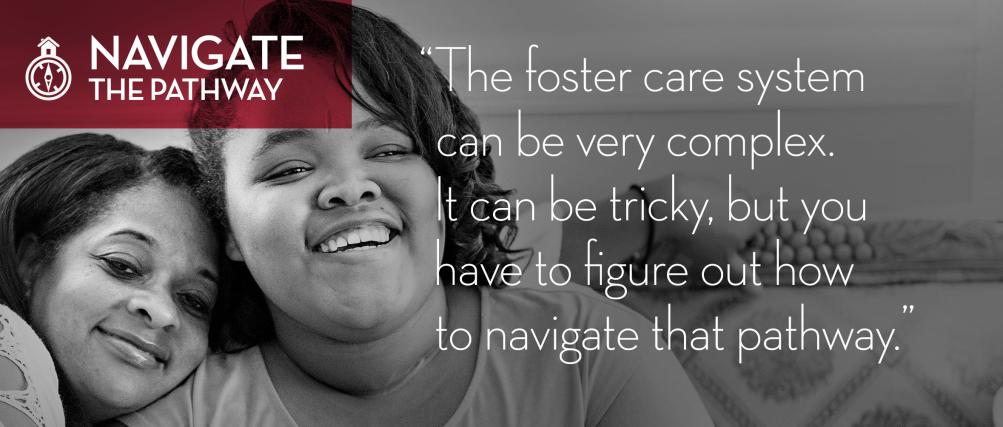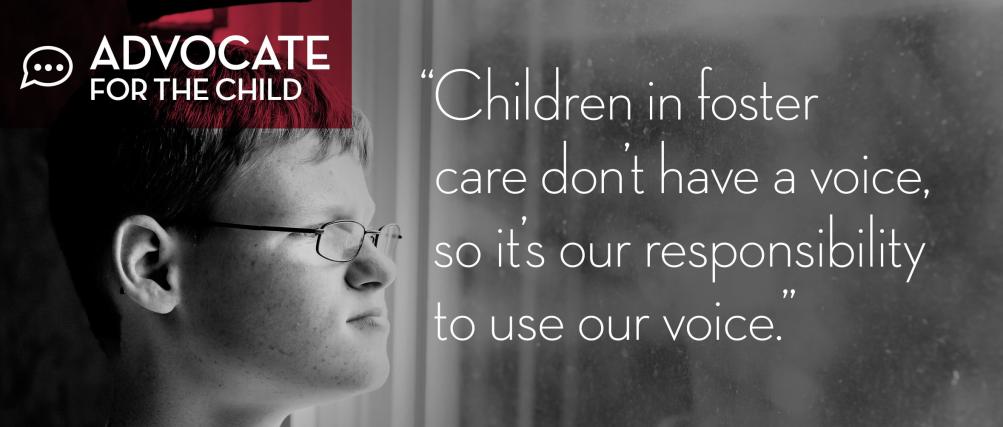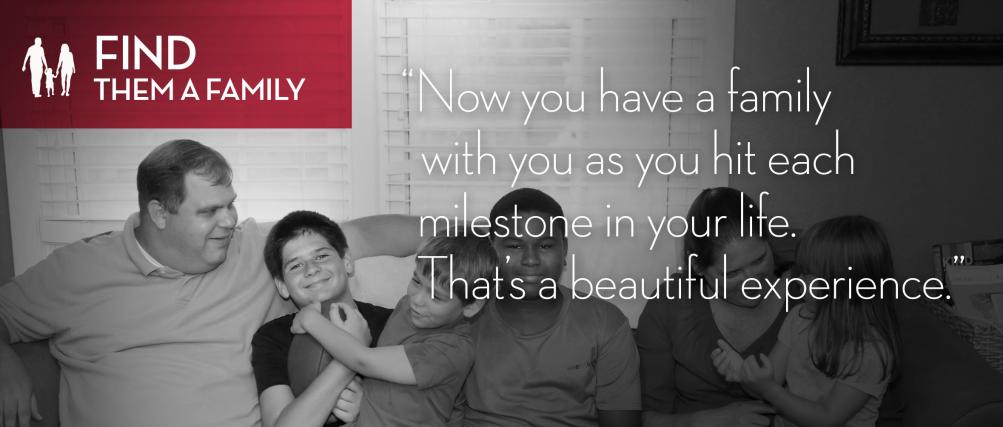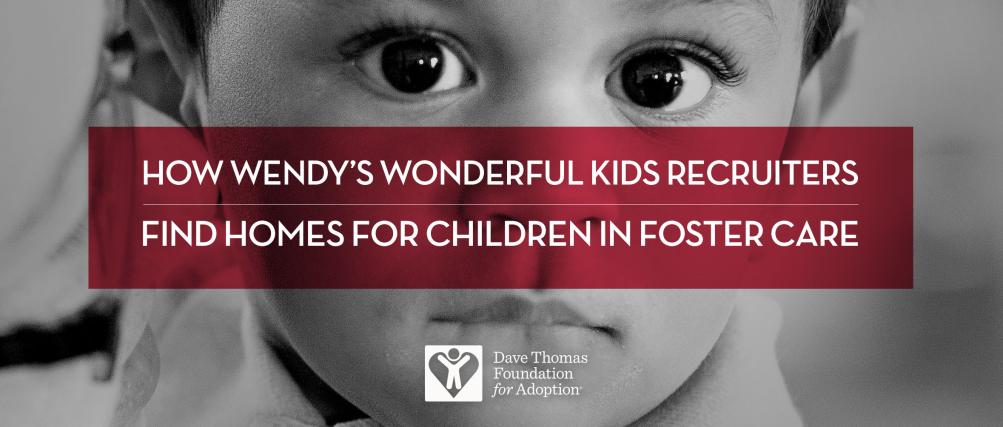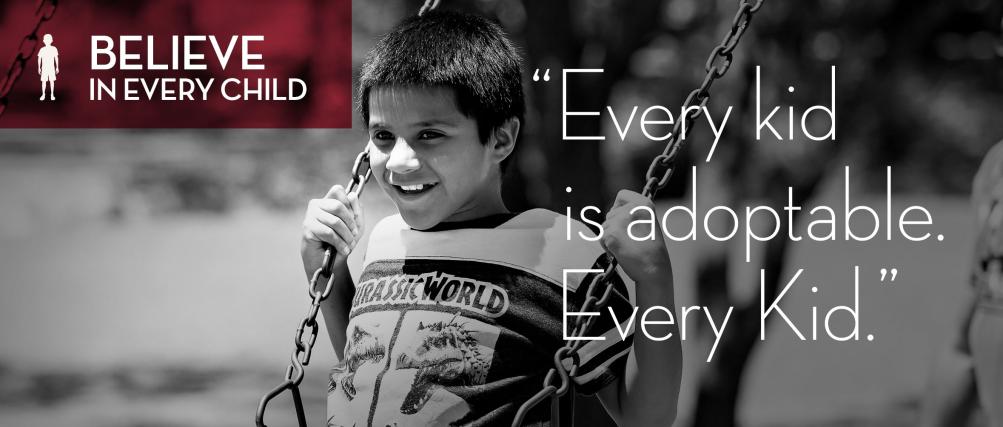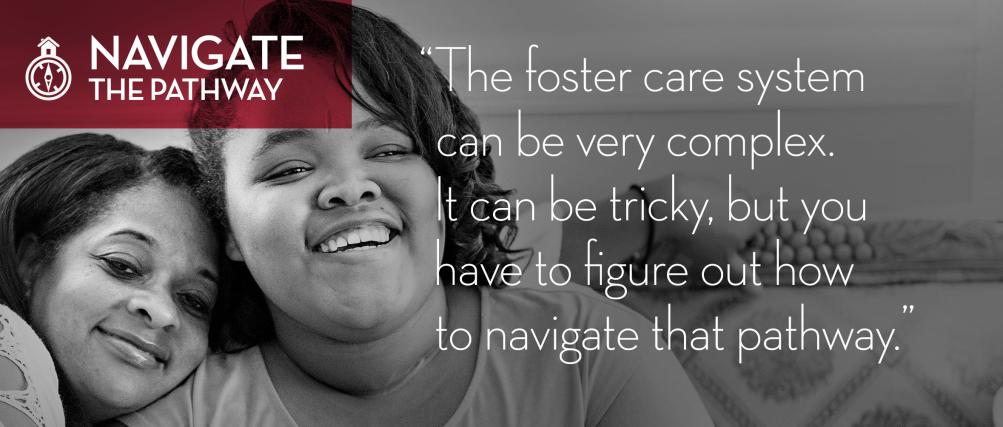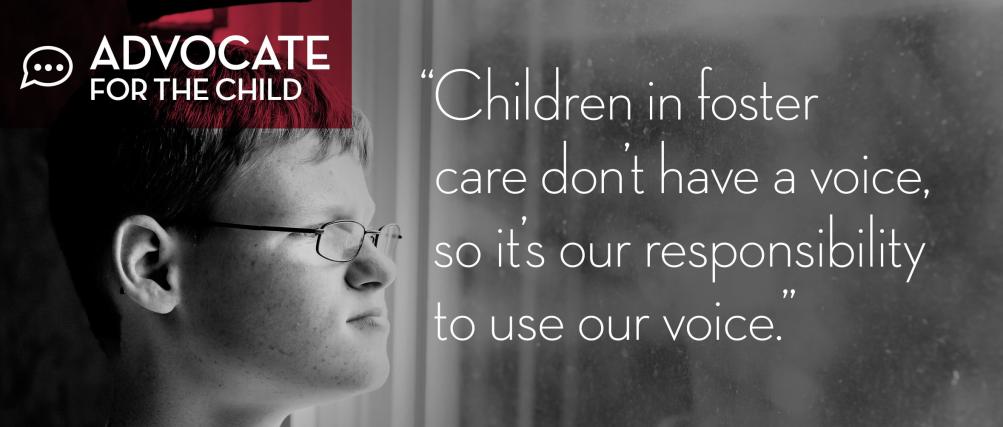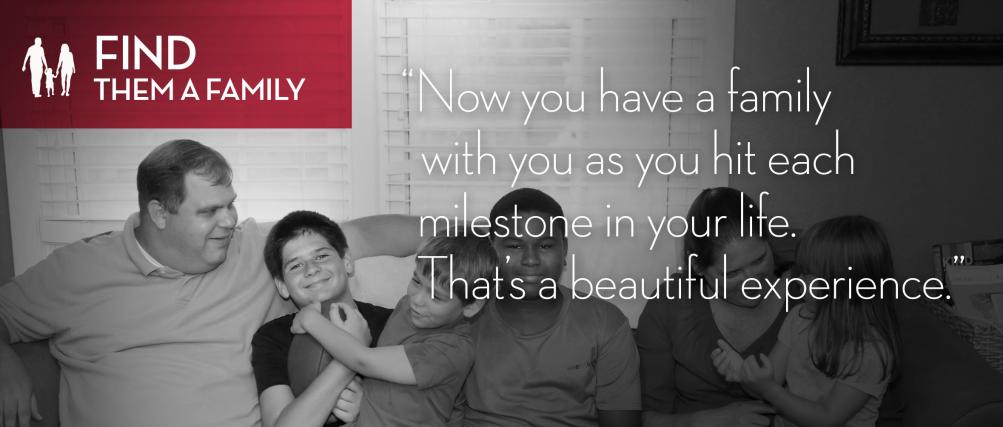 A five-year rigorous evaluation on Wendy's Wonderful Kids shows that children served by the program are up to three times more likely to get adopted.
The Foundation has embarked on a mission to create more Wendy's Wonderful Kids Recruiters across the country. Columbus Alive shares more about these exciting developments.
The stories these recruiters tell are powerful. And so is the hope and passion they bring to the program. We recently came across this story of Edna Green, a Wendy's Wonderful Kids Recruiter in St. Louis:
Talking to these recruiters, you realize there is a whole range of steps they need to take to successfully place a child in a loving, forever home. Watching Edna's video, we captured 5 of these steps and created the infographic above. It helped us appreciate the tireless efforts of these recruiters as they work on behalf of children they serve and find them the homes they need and deserve.   
This community of support for these children also includes our customers, and we so appreciate how they embrace the programs in our restaurants that serve to raise funds and awareness for children in foster care.
Every time we talk about adoption or work with the crews in our restaurants to promote it, we see a great response. This year, we came up with another fun way customers can get involved:
When purchasing a drink, you will find an exclusive code on your cup that unlocks a special Snapchat filter. Take a selfie with the filter and share your photo on your Snapchat story or with your friends. Thanks to contributions from our partners at Coca-Cola® and Dr Pepper®, each selfie shared will translate into a $5 donation to the Dave Thomas Foundation for Adoption up to $500,000!
Raising awareness for this cause is part of our deeply rooted commitment to family. And this partnership with Snapchat, Coca-Cola and Dr. Pepper, is one of the many ways that we live out this commitment and place children into loving and permanent homes.
Like Edna says in her video – "every kid is adoptable. Every kid." We feel the same way, Edna. The exact same way.