The Maces's Extraordinary Adoption Journey
Christopher and Brian Mace Share their Family's Foster Care Adoption Journey with the Wendy's Wonderful Kids program
Read time: 1 min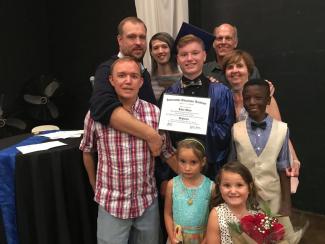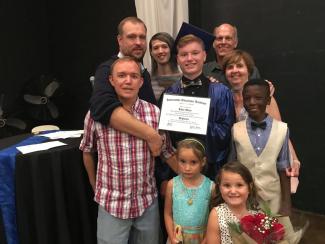 It's easy to look at the Mace family and see something extraordinary. A same-sex couple who has adopted five children from the foster care system, all while devoutly serving the United States military and bearing the strain of multiple re-assignments. From background checks, court sessions, disclosure meetings and more, Christopher and Brian Mace have gone to extraordinary lengths to create a forever family for their five children: Eira, Kota, Steven, Dallyn and Kinley.
However, woven throughout the Mace family fabric is a familiar reminder for us all this Father's Day. A great father is recognized for the devotion he shows his children. Whether that's attending every baseball game and dance recital or helping overcome mental illness and instability - devotion isn't defined, it's felt. And without a doubt, the Mace children feel and know that devotion: it's love. Love that knows no boundaries and isn't defined by conventional means.
We sat down with Christopher and Brian to talk about their journey with the Dave Thomas Foundation for Adoption's Wendy's Wonderful Kids (WWK) program and how it's helped shape and complete their family.
Can you take us through your decision to adopt?
Brian and I got married knowing that we wanted to have kids and a large family. The issue we ran into is that we are a same-sex couple, and we didn't have the knowledge to make this dream come true at the time. However, we knew we couldn't give up and continued to push to find a solution. After a few classes, some paperwork, a few background checks and a home study, we were finally qualified and ready to expand our family. Soon after getting married, we were blessed with the opportunity to adopt Eira and set off on an incredible journey to create our family.
Wendy's Wonderful Kids has obviously played a big role in your life. Can you share how the recruiters assisted you in your adoption of Kota and Steven?
We first met Kota and Steven through Wendy's Wonderful Kids adoption recruiters. At the time, they were two boys who desperately needed kind and loving homes. Today, they are our sons. What's special about the WWK relationship is that it doesn't end after the adoption is finalized. Since Steven, we have adopted two adorable little girls, Dallyn and Kinley. Dallyn and Kinley did not have WWK recruiters, but Kota and Steven's WWK recruiters were with us along that journey and helped make the transition seamless.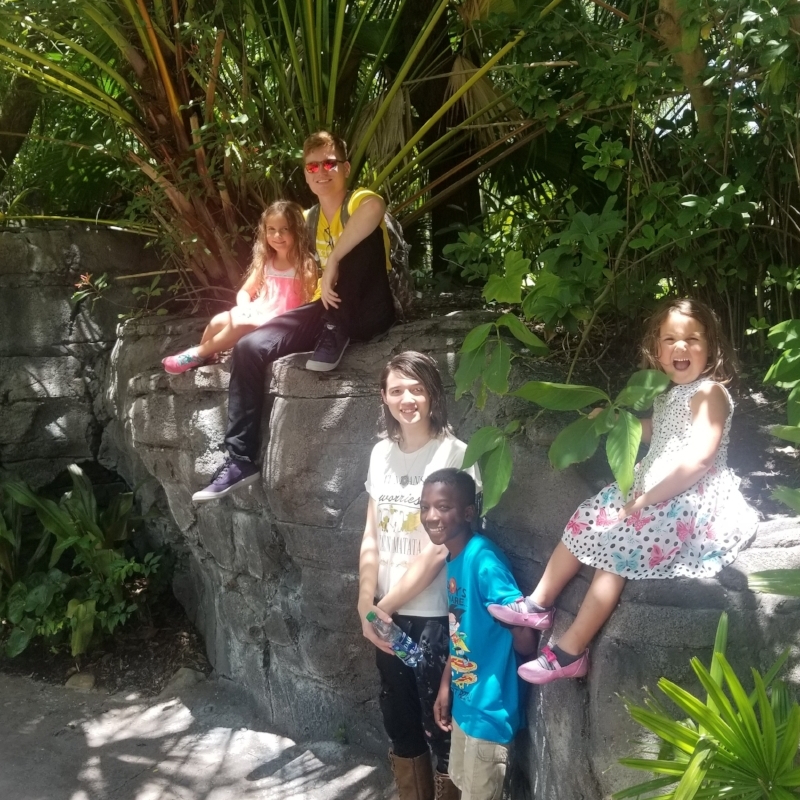 What stood out most about working with the Wendy's Wonderful Kids program?
What impressed us the most about the WWK program is that the hearts the recruiters have are so big and they're willing to help both the kids and the families succeed. It doesn't matter if it's putting a face to a file, attending court sessions, conducting home visits or just being someone to confide in about the challenges you're facing as an adoptive parent - anything you can think of, they can help with.
What are some challenges you had to overcome as a family while going through the adoption process?
Some kids in the foster care system have a hard time finding a forever home. It's not because they are bad kids, or there aren't any good homes. It's because they have a file, and in that file is a history of everything they've ever done. In the adoption community, this file is called a disclosure.
When we were introduced to Steven, he was 10-years-old and had never experienced a family of any kind. He grew up shuffled around various homes and on top of that emotional strain, he's developmentally delayed and had developed some mental illnesses. His disclosure was complicated and heavy, and that was enough to scare off many potential families. Steven was finally assigned a WWK recruiter to help find a special family that would love and care for him. Steven is an amazing kid, and in just two years of having a family, he has come so far! He no longer takes an abundance of medications and although he is still developmentally delayed, he has grown from a goal of counting to five and identifying three different colors to being able to read and do multiplication.
How will you be celebrating Father's Day?
Father's Day is sneaking up on us, and we are very excited for it. The two of us and the five kids will be settling in to our new home, but the kids tell me we are going to go eat at a five-star restaurant - except they need my credit card to pay!