Wendy's Brings New Concepts to Smaller Footprints
Learn More About Our Hamburger Stand, Frosty Cart and Snack Shop Extensions
Read time: 1 min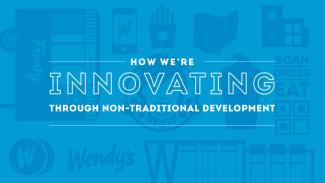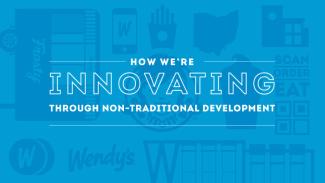 You're walking down a crowded, scorching hot shopping plaza sidewalk in the dead of summer when you think to yourself, man, I could really go for a Wendy's® Frosty® right now.
But the nearest Wendy's restaurant is miles away. Forget that, you think. But what if, straight ahead was – gasp! – a Wendy's Frosty Cart?
*
You're shopping at Walmart® and you're hungry. You think to yourself, man, I could really go for a Dave's Double® and a Strawberry Frosty* right now.
Then you look over near the entrance and – gasp! – see a Wendy's Hamburger Stand.
*
You're at the game.
There are a ton of concourse concession options, but you think to yourself, I am absolutely CRAVING Wendy's Spicy Chicken Nuggets and Fries right now.
Then you see, right next to the team's merchandise stand, a Wendy's Snack Shop.
*
This is the future of Wendy's innovative restaurant development – a new commitment to bring our brand to more customers in more places by reaching 8,500 – 9,000 restaurants, many of them non-traditional, by 2025.
"We are bringing our delicious food to consumers where they live, work and play," says Angela Coppler, Wendy's Senior Director of Global Non-Traditional Development and Strategic Partnerships.
"If these are places where our customers are spending their time, then we want to bring Wendy's to them. It provides flexibility to new and existing franchisees as they're developing. It gives us a competitive edge when we're working with developers who are looking for something new and different!
An airport location that may never have been an option for a traditional Wendy's restaurant now becomes incredibly interesting to airport developers and franchisees, because we have a Frosty Cart."
Speaking of Frosty Cart…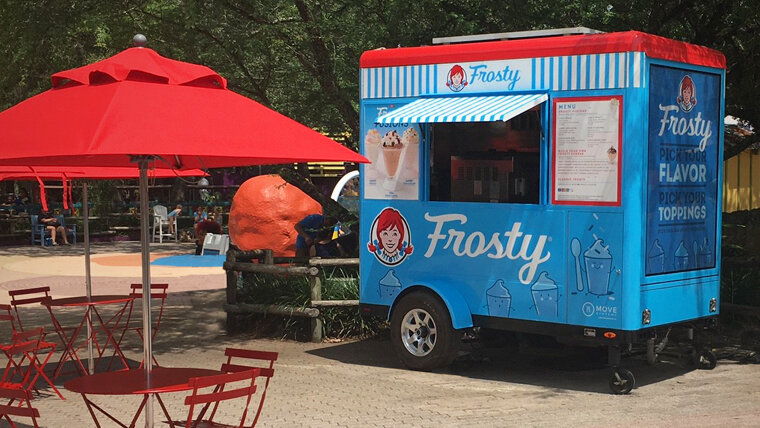 Our very first Frosty Cart debuted at ZooTampa recently!
The eye-catching blue cart is roughly the size of a small food truck or trailer. It features a walk-up window and menu items like Frosty Sundaes and a variety of toppings customers can add to their Frosty, like OREO® cookie pieces and Lucky Charms™ marshmallows. At 50 square feet, we can roll one up just about anywhere. 
You can look forward to seeing our next Frosty Cart at one of the hottest shopping spots in Tampa, the Tampa Premium Outlets, later this year.
"Frosty is the number-one most recognizable Wendy's product for consumers," Angela says. "When you think about that, why wouldn't we want to look at the opportunity to build a bigger brand around it?"
If you think you know the *perfect* location for a Wendy's Frosty Cart, email us at NonTraditionalDev@wendys.com!
Wendy's Hamburger Stand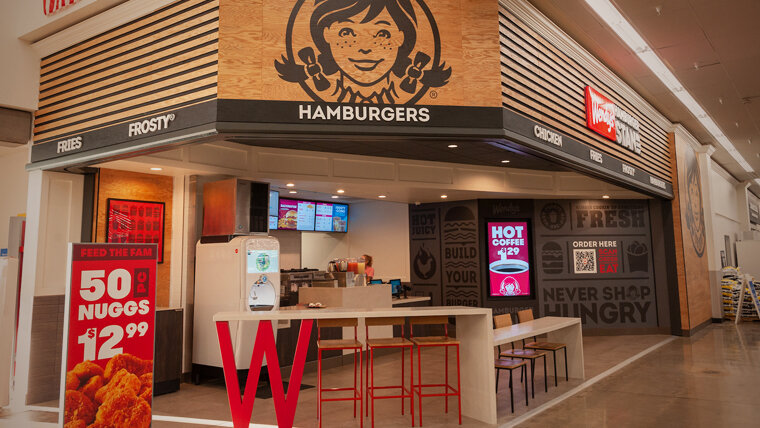 We also opened our first-ever Wendy's Hamburger Stand inside the Walmart in Heath, Ohio, (an eastern Columbus suburb) earlier this month.
With a smaller restaurant footprint and more focused menu, Wendy's Hamburger Stand allows our brand to put more of our classic, craveable foods in our customers' hands. It also features exclusive versions of our core menu items like the Strawberry Frosty, Jalapeno Cheddar Stuffed Nuggets and Frosty Sundaes. 
"I like to think of Wendy's Hamburger Stand as the cooler, younger, more whimsical sister of a traditional Wendy's restaurant," Angela says.
Wendy's Snack Shop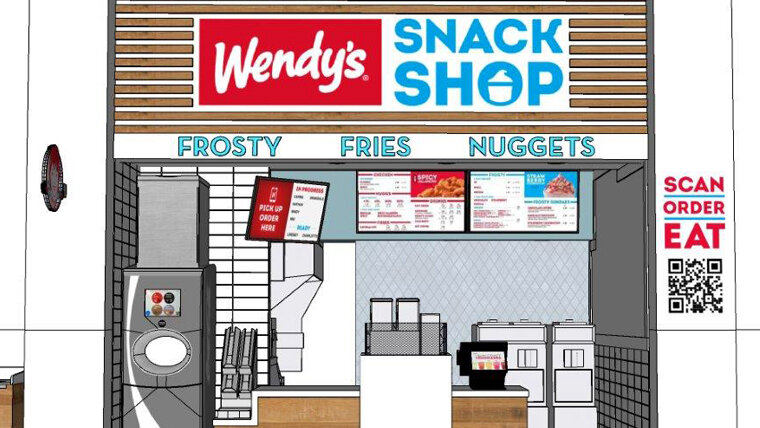 Wendy's Snack Shop, which operates in a much smaller footprint, grab-and-go style, will only serve fan favorites like nuggets, fries, and Frosty.
"Snack Shop allows us to bring a very small subset of fun, snackable fan favorites to new locations," Angela says. "Think about going to a baseball or football game not previously seeing Wendy's, but now there's a Snack Shop with spicy nuggets and Frosty! We're able to introduce our brand to consumers in a new, fun way."
The very first Snack Shop is coming soon to Hilliard, Ohio, so stay tuned for more details!
We're just getting started!
Exciting stuff, huh? We think so!
Customers have come to Wendy's at interstate highway exits and suburban shopping centers (among many other places) for decades.
Now, it's our turn to bring our delicious, high-quality, iconic food closer to them in fun, innovative ways that only Wendy's can do.
*Available at participating locations
Walmart is a registered trademark of Walmart Apollo, LLC
OREO is a registered trademark of Mondelēz International Group
Lucky Charms is a registered trademark of General Mills