Wendy's Diversity & Inclusion Strategy
Read time: 1 min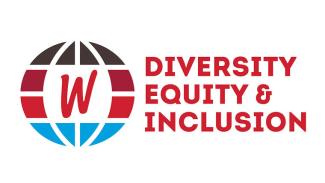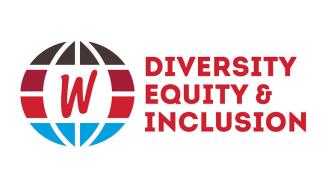 Fifty years ago, Dave Thomas founded Wendy's® with a simple goal: to create a restaurant that would allow people to come together over great food in a comfortable environment. Today, Wendy's has evolved into a brand that has provided thousands of people an opportunity to make a living or a career in the restaurant business. Dave said, "By going after my dream, people had the chance to make their own dreams come true." 
Dave's dream and his values have guided Wendy's for decades as we have grown into a thriving international brand. That's why I am proud to share The Wendy's Company's multi-year diversity strategy.
We believe this strategic focus on diversity and inclusion will help the Company deliver on our values - drive quality, treat people with respect, and do the right thing – as well as support continued financial success and profitable growth for the next 50 years. Continuing to create and foster inclusive work environments and teams will help us as we strive to provide the best experience and craveable products to our customers.
We are proud of our continued efforts to measure and improve the way we connect with employees. We're active participants in the McKinsey & Company® "Women in the Workplace" annual survey and the Human Rights Campaign Foundation's Corporate Equality Index, where we recently achieved a perfect score of 100 and the designation as a Best Place to Work for LGBTQ Equality. We've been able to take important insights from these assessments to help inform how best to continue advancing our diversity and inclusion efforts.
Over the next several years, we intend to continue to expand the Company's diversity and inclusion focus as we seek to become a recognized diversity leader within the restaurant industry and the markets we serve. The foundation for our strategy includes three key pillars:
Build knowledge and accountability to ensure that we have a diverse and inclusive mindset
We recognize everyone is in a different place on the diversity and inclusion journey. Understanding diversity as a business imperative will drive stronger commitments to diversity and inclusion initiatives, and it's our job to provide our leaders with the knowledge and resources to build and support diverse teams. For example, in 2019 we provided training for our Company Officers and Directors on the importance of inclusive leadership, and we are expanding this training to include all people managers in our organization. We also partnered with Chroma Consulting to provide ally training in support of the Company's LGBTQ History Month activities. We will continue ongoing outreach efforts aimed at including diverse perspectives by partnering with organizations like the National and Ohio Diversity Councils and engaging in local and national events focused on multicultural leadership, LGBTQ advocacy, and other key areas.
Ensure recruiting and hiring initiatives are reaching a broad audience so that our workforce represents the communities in which we serve
In 2019, the Company implemented new hiring manager training programs that included implicit bias awareness training. We also piloted new recruitment efforts, including outreach in the military community and on college campuses. We're especially proud to have attended and supported the Thurgood Marshall College Fund® annual Leadership Institute and Awards Gala, which provides students from historically black colleges and universities (HBCUs) with opportunities for professional development, training and career management.
Continue to expand and develop a strong, diverse pipeline by providing opportunities for growth and development at all levels of our organization 
We know that developing strong and diverse leadership across the Company will help ensure that our next 50 years are even more successful than the first. That's why we've been focused on creating programs to ensure Company employees get the development they need to thrive and succeed. Our employee networks showcase our diverse talent at their best. Not only do they provide providing personal and professional development, networking and mentoring, but they also serve as tremendous resources to the brand.
For example, in 2019 our Women of Wendy's network launched the first-ever Women's Leadership Development Program with a group of 20 high-potential future female leaders. Through our participation in McKinsey & Company and LeanIn.Org's annual "Women in the Workplace" study, we learned that a key obstacle for women is the first step up to a manager role. We are excited to be piloting a program to address this need, and we look forward to expanding programs like this in the future. 
Wendy's Senior Leadership Team is committed to continuing this important journey, and we recognize that our leadership will play a key role in our continued Company efforts. But it doesn't stop there.  Dave used to say, "Everyone has a role to play, and every role is important."  I am counting on all our employees to help build and foster a diverse and inclusive culture that is representative of the customers and communities we serve. Together, we will build an even brighter future for Wendy's and our people.