Message from Wendy's President & CEO: Atlanta
Read time: 1 min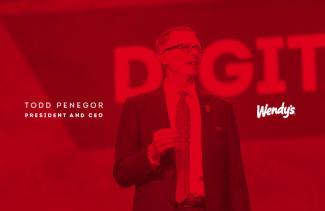 The below memo was sent on Sunday, June 14 from Wendy's President and CEO Todd Penegor to the Wendy's system of employees and franchisees.
Wendy's Family,
I wanted to reach out regarding the heartbreaking events that occurred in Atlanta this weekend.
The tragic death of Rayshard Brooks, and the pain this has caused, saddens us all. Wendy's has proudly served the Atlanta community for decades and seeing our restaurant burn was difficult, but we are extremely grateful that all of the team members remained safe. The local franchisee who owns this restaurant is ensuring that employees displaced from work will continue to be paid and will have the option to remain employed at other restaurants in the area. Wendy's is also making funds available through WeCare, our employee assistance program, to any restaurant team member in our system who may experience a financial loss due to short-term restaurant closures or disruptions.
As we've communicated previously, Wendy's is committed to doing our part to make real change by supporting our employees and the Black community through social justice, youth and education efforts.
I realize that recent events have taken an emotional toll on all of us, and I encourage you to take advantage of support resources available like Employee Assistance Programs, and to seek comfort from each other, your friends and family. We will do everything we can to support the Wendy's Family, and we're hopeful that the days ahead will bring greater understanding and healing.
Take care,
Todd