What Does Wendy's Put on Their Hamburgers?
Our VP of Culinary Innovation shares his approach to product innovation in this Q&A.
Read time: 1 min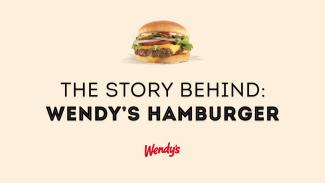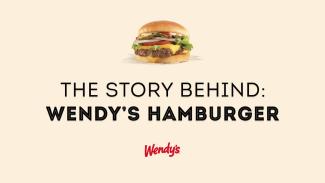 Wendy's® cares about serving you quality food, down to every ingredient. Especially our fresh, never frozen beef* – an iconic mainstay on our menu and the foundational ingredient for our famous square hamburgers, still served just the way our founder Dave Thomas said they should be.
Dave Thomas never served a customer something that he wouldn't serve to his family. That's why we continue to serve 100% fresh beef* across our menu, since our beef is raised so close to our restaurants that it never has to be frozen. Plus, we've handpicked partners who share the same values when it comes to quality, animal care and safety in both product and work environment.
We know you all appreciated our deeper dive into Wendy's pickles, so we again chatted with our Vice President of Culinary Innovation John Li, to deconstruct the Dave's Single®. Not only is John responsible for helping Wendy's live out our food vision, Fast Food Done Right, he also happens to be very passionate about the classic American hamburger. Here he shares some insight into Wendy's hamburger offerings and how the team approaches hamburger innovation.       
How would you describe the build of the classic Dave's Single?
Of course, all of our Wendy's sandwiches are made-to-order, but our classic combination cannot be beat (there's a reason our formula for the perfect hamburger hasn't changed in decades). A traditional, by-the-book Dave's Single comes with a quarter-pound** of fresh beef, American cheese, crisp lettuce, tomato, pickle, ketchup, mayo and onion on a toasted bun.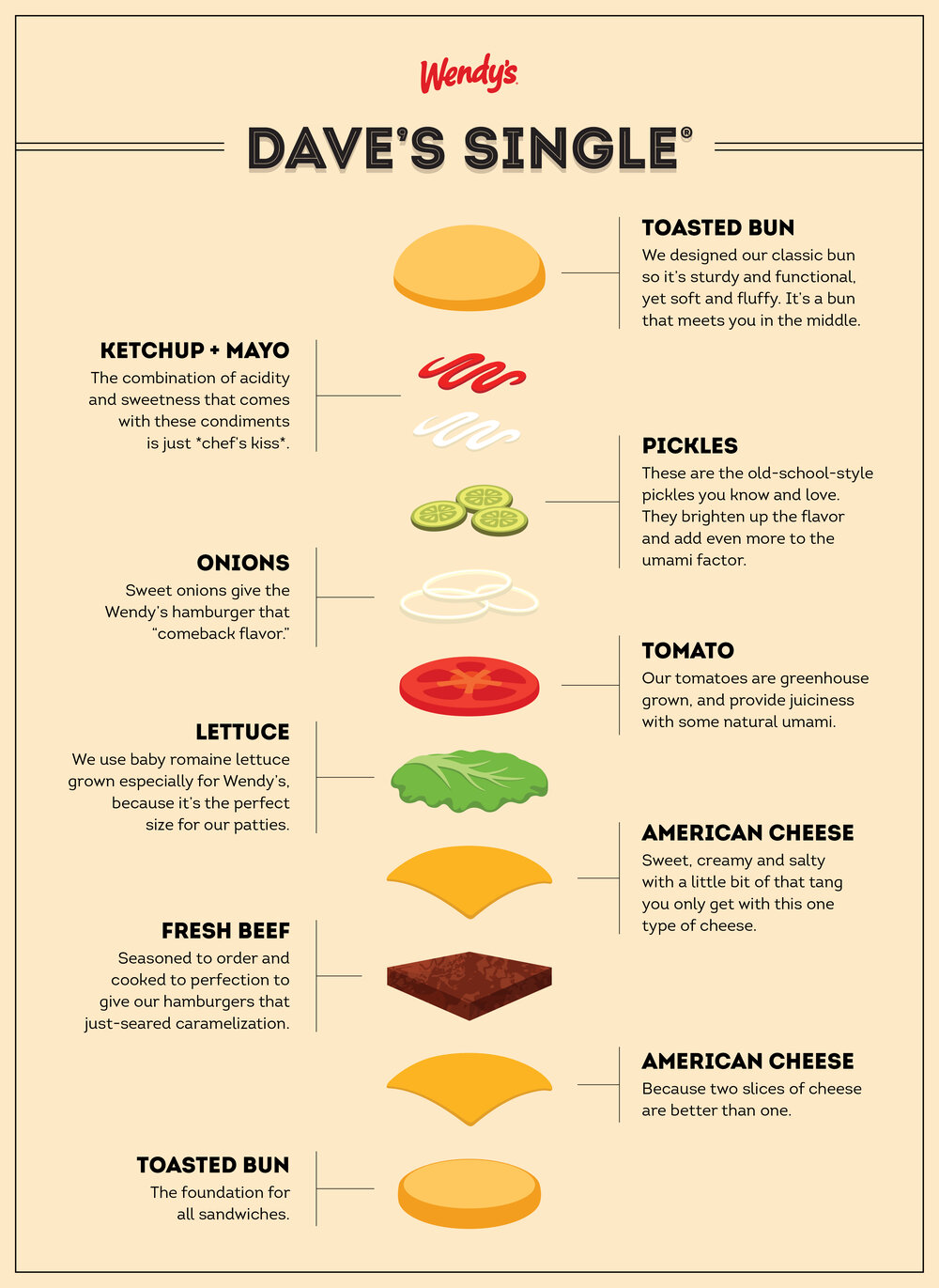 What is the innovation and research process for the Made to Crave hamburger menu items like the new Pretzel Bacon Pub Cheeseburger or the Bacon Jalapeno Cheeseburger?
It all goes back to the pillars of our Fast Food Done Right food vision platform. We typically start with thinking up new ideas to make a hamburger even more craveable, then try it out first-hand with fresh and real ingredients. We then do our best to make sure we can replicate it across Wendy's menu in a way that doesn't break the bank – we want to make sure it can be a go-to meal option for all of our customers.
Then, to determine if a new hamburger will be a hit with our customers, we go right to the source. We have a lot of fun conducting market research and seeing what works (or doesn't work) for our customers. Our goal is to be forward-leaning and develop delicious, on-trend hamburgers, but to always add a little bit of a spin that makes them unique to Wendy's.
Basically, we want to deliver the luxury car-quality of a sandwich without the luxury car price.
Do you remember the first hamburger you tasted and loved?
My first experience trying a hamburger was when I was a kid and my parents, who are first-generation Chinese immigrants, gave me a hamburger made with soy sauce and served on a bed of rice with some ketchup on it. It might not be your "typical" hamburger, but boy was it delicious. It wasn't until a few years later that I had a traditional American hamburger at a restaurant– and now that was love at first bite.
Why do you think hamburgers remain an American classic?
As Americans, we love food that's portable. There's something about eating with your hands that brings you back to your roots and really connects you to the eating experience – whether you consciously realize it or not.
Plus, Dave Thomas founded Wendy's on a simple concept: a great-tasting hamburger experience while only using fresh ingredients. It may seem like an obvious choice, but Dave used the holy grail of ingredients to accomplish it. How can you beat that?
What's your favorite hamburger at Wendy's? Why?
Dave's Single, for sure. I could eat them all day long. I obviously love all of our Made to Crave hamburgers, but those are more of a special occasion for me.
What's your favorite hamburger topping?
Ketchup, easily.
Which beverage do you prefer to wash down your hamburger?
My go-to is Diet Coke®. But if I have access to a Coca-Cola Freestyle® machine, I'll go with Fanta® (I personally think Orange is the best flavor of Fanta, but the little kid in me loves the Grape or Fruit Punch, too).
You can check out our full menu for additional nutrition and ingredient information for all of our sandwiches and find the closest Wendy's serving quality food, including our mouthwatering hamburgers, near you.
No matter what you're ordering, be sure to sign up for Wendy's Rewards™ program so you can get rewarded for something you're already doing: eating at Wendy's.
* Fresh beef available in the contiguous U.S., Alaska, and Canada.  
** Approximate weight before cooking.
"Diet Coke", "Coca-Cola Freestyle" and "Fanta" are registered trademarks of The Coca-Cola Company