How Wendy's Employees Give Back to Their Communities
Wendy's Employee Resource Groups and Grants Give Back In Big Ways to Local Communities
Read time: 1 min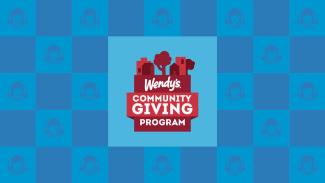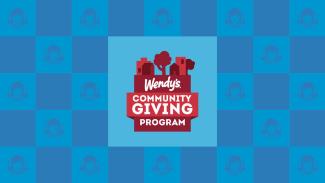 Wendy's® is a people business and giving back to the communities where we operate is something we've supported from the start. Our founder Dave Thomas always believed that the impact we make on others is just as important as the food we serve them. While our signature cause continues to be supporting the Dave Thomas Foundation for Adoption and finding forever families for children in foster care, our philanthropic efforts have recently evolved.
In 2020, we broadened our support by partnering with organizations near our Restaurant Support Center—like the Columbus Urban League and YWCA Columbus—and beyond through our continued partnership with the Thurgood Marshall College Fund. We also announced a new Community Giving Program that enabled Company employees across the globe to apply for a charitable grant on behalf of a local charitable organization.
This year, as an extension of our Community Giving Program, we empowered our six Employee Resource Groups (ERGs) to select a community organization of their choice to receive a grant from Wendy's. Our ERGs are dedicated to creating opportunities for learning, inclusion, career growth and leadership development for Company employees, and they also ensure representation when it comes to key business decisions—such as benefits enhancements—and help create connections among our employees and within our community.
Matching Mission with Passion
Each ERG was eligible to request a grant to support a charitable organization of their choice that aligns with both the Company's giving strategy and the ERG's distinct mission and philanthropy pillar. The goal is to create meaningful partnerships, not just provide financial support.
Wendy's is proud to announce seven partnerships with deserving organizations that will each receive a grant:
WeBERG and Son of a Saint
WeBERG, our Black Employee Resource Group which aims to provide opportunities for Black employees and their allies, nominated Son of a Saint for a grant. Son of a Saint is a New Orleans-based organization that provides mentorship, education, recreation, camaraderie, cultural enrichment and emotional support to fatherless young men.
WenGen and Star House
WenGen, our ERG that supports young professionals and fosters leadership in the next generation, nominated Columbus-based Star House for a grant. Star House provides Central Ohio's only 24/7 drop-in center for youth, ages 14-24, and their young children, who are experiencing homelessness. Along with the Finance Fund and Columbus Metropolitan Housing Authority, Star House operates Carol Stewart Village—a neighborhood for young adults with on-site programs and services. The grant will help fund basic needs like housing, transportation, healthcare and employment services for youth experiencing or at risk of homelessness.
WeQual and Kaleidoscope Youth Center
WeQual, our ERG focused on equality for the LGBTQ+ community and their allies, nominated Kaleidoscope Youth Center in our hometown of Columbus for a grant. Kaleidoscope Youth Center is the longest-standing organization in Ohio solely dedicated to serving and supporting queer youth. The nonprofit is dedicated to providing a safe place, programs, and leadership opportunities so LGBTQ+ youth can be empowered to become their most confident, truest selves. 
Wendy's Cultural Diversity and Zora's House
Wendy's Cultural Diversity ERG, which aspires to create opportunities for members and allies to connect, learn and grow to create an environment where employees of color can take pride in their unique backgrounds, nominated Zora's House in Columbus as a grant recipient. Zora's House is a place where women of color come together to connect, create, learn, and grow. As the only coworking space and leadership incubator in Ohio created by and for women of color, Zora's House exists to catalyze and support whatever dreams women of color have for themselves, their families, and their communities. 
Women of Wendy's and Central Community House
Our Women of Wendy's ERG, which enables women to be their best selves and facilitates increased visibility for women in the workplace, nominated Central Community House. This nonprofit community center provides youth and family services in the Near East and South Side neighborhoods of Columbus. Central Community House offers a variety of programs for people of all ages, from a summer camp for kids, to activities that reduce isolation and promote the independence of seniors. 
WeVets, our ERG that provides development opportunities to its veteran members, fosters a veteran and military family community at Wendy's, and supports transitioning military talent, nominated two organizations to each receive a Wendy's grant.
WeVets and Wounded Warrior Project and National Veterans Memorial and Museum
Wounded Warrior Project is a nonprofit organization that honors and empowers injured military veterans and their families. Wendy's grant will support Wounded Warrior Project's free programs and services, like their Warriors to Work® program.
The National Veterans Memorial and Museum, located in Columbus, is the nation's only museum honoring all branches of military service. The unique museum takes visitors on a narrative journey through individual stories and shared experiences of veterans throughout U.S. history. 
Grateful and Proud
Congratulations to each organization and each ERG for forging such strong community connections with very deserving partners. Wendy's is grateful to the incredible team members at our Restaurant Support Center, in the field and in our restaurants who make a difference in their communities.
Learn more about Wendy's ERGs and check out these blogs on The Square Deal for information about our efforts to support and give back in our communities: What Diversity and Inclusion Means to Wendy's and Why We Support Foster Care Adoption.